It is that time of the year where giving a gift can either make you feel good or feel like a burden! It's a great time of the year to think become more mindful and perhaps instead of participating in mindless consumerism, we use a little more thought to give a gift made with love.

We've got some simple, but beautiful gifts for you to make yourself for someone special. The great thing is they take hardly any time, the cost is little and they will make someone very happy!
---
HOMEMADE STRESS-RELIEVING BATH SOAK
We all have that one friend that is a stress-head. Why not help them relax this holiday season by forcing them to soak their body in a mix of your stress-relieving bath salts. Trust us, they will thank you after!


INGREDIENTS
4 cups

epsom

salts

A few sprigs of fresh lavender

10 drops lavender essential oils
METHOD
Mix all ingredients together and store in small jars.

These will last for months, making a great gift for someone you know is a little stressed out.
---
SPICED MACADAMIA NUTS
Roasting your own nuts might be (in our opinion), one of the most satisfying things! Skipping the nasty additives and overdose on sugar is well worth it when you spice your own, toast them up and enjoy them. The only tricky thing is that you may find yourself eating them all before you gift them to a friend ;-) Good luck!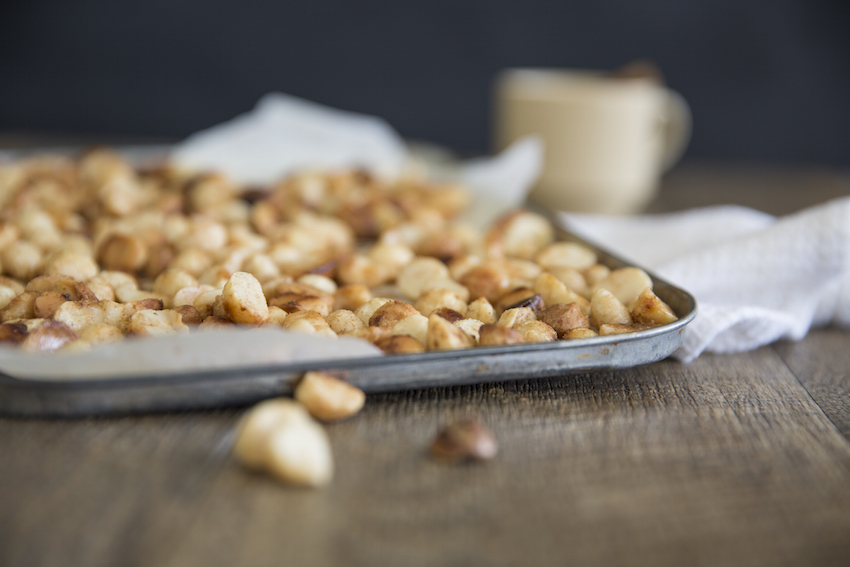 INGREDIENTS
2 cups macadamia nuts

3 tbsp maple syrup

1 tsp ground cinnamon

1 tsp ground nutmeg

1 tsp ground ginger
METHOD
Preheat oven to 350 degrees F (180 degrees C) and line a baking tray with parchment paper.

In a bowl mix together all ingredients, stirring to ensure you coat the macadamia nuts well.

Spread nuts evenly over the baking tray and bake in the oven for 20-30 minutes, until golden brown. Keep an eye on these as a minute over and the nuts will be too brown.

Remove from the oven and allow to cool before dividing into small jars to give (with love) to your loved ones!
---
CHOCOLATE BROWNIE MIX
We all love a good gluten-free brownie, but putting together the ingredients can sometimes be a challenge, so why not help that one friend out who always says, 'I must try this recipe sometime' and do the prep for them!


INGREDIENTS
2 cups almond meal

1/2 cup dark chocolate chips

1 cup raw cacao

1/4 cup shredded coconut

1 tsp baking powder
METHOD
Layer the ingredients in a nice jar. Seal, and don't forget to add a little note so they know what they need to do next! Here's our suggestion:
3/4 cup coconut milk

2 eggs

150mL maple syrup
Steps:

Mix together dry ingredients with the wet, preheat oven to 350°F (180°C).
Spread brownie mixture into square baking tray or into muffin tray for small single brownies.
Bake in the oven for 20-25 minutes.
What Healthy Gifts Are Your Giving This Christmas?