Are You Passionate About Health & Wellness And Looking For A Career Change?
Make 2016 your year to start living your passion!
Special offer ends in:

D : H : M : S
We started Food Matters after studying nutrition and have helped change the lives of over 20 million people around the world just this year alone!
---
Over 8 years ago we made the best decision of our lives. To leave our well paid career and study nutrition online!
In 2007 Laurentine and I were at a crossroads. We had both studied at the Australian Maritime College and spent 7 years working in the maritime industry together. It was a tough but rewarding life and we got to see a lot of the world together, later working on private yachts visiting some of the most remote places on the planet.
We really enjoyed what we did, but there was something missing...
That something (we later discovered thanks to Tony Robbins) were 2 critical human needs that are required if you wish to feel fulfilled and truly content with your work and service on this planet. Those needs are the need to GROW and CONTRIBUTE and these were the exact two needs that were not being fulfilled in our careers at the time.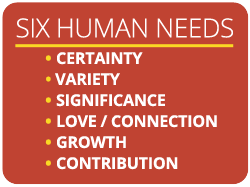 As our passion for our maritime profession was waning, our interest and passion in nutrition was on the rise. We were reading books like no tomorrow and devouring all the information we could find. Our interest in this research came at the same time as my fathers illness was becoming worse and we could see that there were so many ways we could be helping. The problem was my father wouldn't take us seriously because we didn't wear lab coats and didn't have special letters after our names :)
This is when we decided to study nutrition through a college in the US that offered a comprehensive correspondence course. We chose the Global College Of Natural Medicine (GCNM) which has now unfortunately shut down. We figured that if we could complete some form of professional nutrition training we would be able to have the confidence and know-how (and a piece of paper to prove it!) to help influence my father's health and eventually go into practice on our own. We could also then use this knowledge as a base to finding a way to help share this life-saving message with the world!
---
Which Nutrition Course Do We Recommend?
This is not an easy question for us to answer, as it really comes down to a personal preference for what you're trying to achieve with your study.
However, after doing research on the different courses out there, and looking back to when Laurentine and I first started studying nutrition, we thought we'd share how we selected the course that was right for us and how we got the most out of our study.
It really is an exciting step in your life and you need to find the course that is right for you. We know a great one, but first, let's talk about how studying nutrition could change your life……
---
Studying Nutrition Could Transform Your Life!
Studying Nutrition Can Help You To:
Help a family member or loved one regain their health
Practice nutrition as a consultant in your local community
Become an author and write a recipe book or nutrition book
Make a documentary film on the topic helping share this message
Have the knowledge to heal and care for your body
and so much more!
Feeling Inspired?
If any of the above sends your pulse racing, puts a smile on your face, or has your brain overflowing with ideas and visions for your future, then keep reading to find out more about becoming a Certified Holistic Health Coach through the Integrative Institute for Nutrition (IIN)!
An Amazing Curriculum!
Massive Opportunities!
Huge Savings!
Exclusive Bonuses!
A Life Changing Experience!
---
Ready To Leap Out Of Bed Excited About Your Career?
Whatever your story is, there is one thing that we all strive to have and that is passion. There is no better feeling than waking up in the morning and being passionate about what you are doing.
Watch this inspiring video about the challenges we face with our health today and how becoming a Health Coach can help so many people in need of this information!
Everyone should be able to shout out, "I love my work! I love who I am and what I'm doing!"
What does a health coach do?
A Health Coach is a mentor who works with clients to achieve their wellness goals. By addressing all the facets of health in addition to eating - relationships, exercise, career, and spirituality - Health Coaches help people become healthier and happier in all areas of their lives! Sounds like you? Then continue reading for our tips to choosing the right course, and how to get started!
---
How Can You Choose The Perfect Course For Your Needs?
Now that you've decided to take the big step and launch into an exciting career in nutrition, you're probably wondering what your different options are for courses on offer.
There are a lot of nutrition courses out there, and a lot of them vary in a variety of ways:
Full time, part-time, or study at your own pace
Online or class attendance
The variety of information that they offer
Whether they follow a more conventional approach or offer a wide spectrum of theories that focus more on holistic training
We believe the last two points are the most important. Studying at an institute that offers a huge variety of information and provides you with a broad understanding of nutrition, allowing you to pave your own path for your clients' health and wellbeing.
| | | | |
| --- | --- | --- | --- |
| | IIN | Other Nutrition Certificate Programs | University Nutrition Programs |
| Comprehensive Year Long Program | | | |
| Flexible, Online Learning Platform | | | |
| Holistic Nutrition Philosophy | | | |
| Practical Business Training | | | |
| World-Class Speakers | | a few | |
| National Certification and College Credits | | a few | |
| Ongoing Training After Graduation | | | |
| Materials Included In Your Tuition | | | |
| No Prerequisites Required | | | |
| Global Community of Passionate People | | | |
| Under $6000 | | a few | |
---
Why Pick An Independent Institute?
We chose to study at an independent institute as we wanted information that was not influenced by or based on government policies and regulations. We were also not really interested in the conventional study of dietetics, as this was a more clinical approach and was not focused on optimal health. This was something that we really wanted to focus on, and gain a deeper understanding about as we believe it is the heart of health and wellbeing.
For us we found that some of the more traditional colleges had limitations, were extremely costly and required a lot of time. The Global College of Nutritional Medicine felt like the right fit for us as it focused more on holistic health, was flexible and online, so we could study at our own pace.
Reasons To Choose An Independent Institution Such As IIN:
Separate from the government system
Focused on optimal health
Holistic health
Flexible study
Relatively inexpensive
In our opinion the Institute for Integrative Nutrition ticks all the right boxes as an independent institution and would be our preference if we were to undertake our study today. We have many friends in the industry that completed their studies at IIN and are some of the leaders today in health and nutrition. You could be next!
---
What's Cool About IIN?
We'll let Joshua Rosenthal, founder and director of IIN tell you himself!
A little snapshot about Joshua Rosenthal and how IIN was born:
IIN started to take shape in 1993 when Joshua Rosenthal began holding macrobiotic cooking classes out of a small rented kitchen in New York with only 20 students. They were a hit! More and more people started coming to his classes and Joshua realized that people wanted to learn more. And so, from humble beginnings IIN began to transform. It has now grown to become the largest Online Nutrition Course in the world, at the forefront of the health and wellness movement.
It provides the foundation for a successful career in nutrition….
A comprehensive focus on holistic health
The only nutrition course to teach over 100 different dietary theories so you can tailor unique roadmaps for yourself and clients!
You will be taught by the experts in the industry including our dear friend David Wolfe and other influential people like Deepak Chopra
Basic nutrition elements, and will be encouraged to look into the deeper nutritional aspects yourself
How to start up a successful coaching practice and market it
And much much more!
What You Will Learn:

Concepts unique to Integrative Nutrition underpin our primary philosophy and are integrated throughout our curriculum. They include:

inflammation
weight loss
blood sugar

Superfoods

Certain foods are nutritional powerhouses that are loaded with powerful nutrients and antioxidants to help lower cholesterol, reduce the risk of heart disease and cancer, and improve your mood. We'll help you find the foods that boost your health and make you feel your best.

Organic and Local Foods

Discover how organic, non-organic, commercial, and locally sourced meat and produce are different, and learn how farming methods can impact your health and the environment.

Emotional Eating

Many people try to heal sadness, depression, and anxiety with food; this tactic can easily lead to overeating and unwanted weight gain. explore the connection between food and emotions.

Food Politics and Government Guidelines

Why are unhealthy foods often cheaper than healthy foods? learn about how government subsidies, campaign contributions, and dietary guidelines can impact the food we eat.

Health Activism

Do you want to take a stand for health but don't know where to begin? Learn how to get involved with community initiatives, wellness programs, and health movements so you can take action today.

Global Health Crisis

Rates of obesity, diabetes, and cardiovascular disease continue to skyrocket. People are spending an exorbitant amount of money on medications and operations, but very little time learning about prevention and education. Discover how you can help reverse this trend as a Health Coach.

School Food and Childhood Obesity

School food has long been blamed as the number-one cause of childhood obesity. Learn about new programs being launched to control this issue and how to get involved.
---
What IIN Believes In We Believe in Too
Bio-individuality

The core principle of Integrative Nutrition's philosophy is that there's no one-size-fits-all diet. IIN students explore different ways of eating and learn how to create personalized approaches to food based on age, health, activity level, personal preferences, and more.

Primary Food

We are nourished not only by the food on our plate but by the energy in our lives. Healthy relationships, regular physical activity, a fulfilling career, and a spiritual practice can feed your soul and satisfy your hunger for life.

Deconstructing Cravings

Many people believe that cravings are a problem, but IIN believes that cravings play a critical role in understanding what the body needs. You will learn why people desire certain foods and how to satisfy and manage these cravings in healthy ways.

Crowding Out

Most nutrition experts give their clients a list of foods to avoid, which explains why so many people are turned off by nutrition. "Crowding out" involves adding more healthy food to your diet rather than cutting back on foods you enjoy. It's difficult to eat whole, nutritious foods all day and then over indulge on ice cream – the body can only take so much food! If you fill your body with healthy, nutrient-dense foods, it is only natural that cravings for unhealthy foods will decrease.
---
Learn from some of the best in the industry...
IIN brings together the world's leaders in natural medicine and business to share their wealth of knowledge with you. You will be inspired and invigorated to learn from more than 100 world-class educators who are leading physicians, researchers, doctors, nutrition experts, and global business owners at the top of their field and the forefront of the health and wellness movement!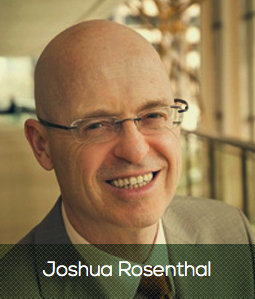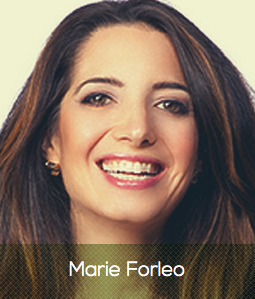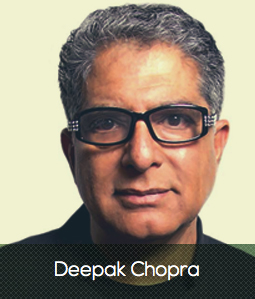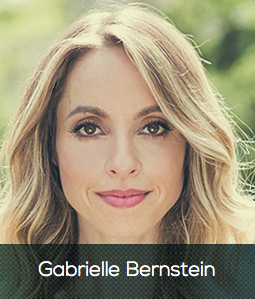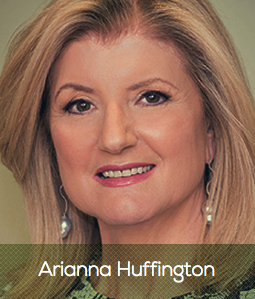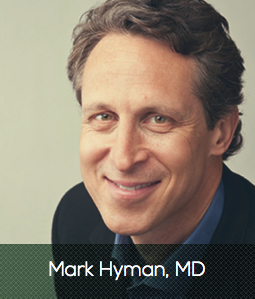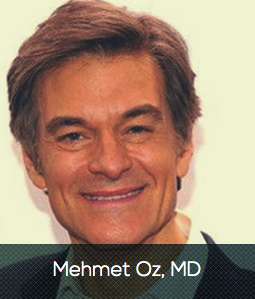 ---
What You'll Get From IIN When You Enroll
1.

All your student materials shipped to your door

3.

Certificate & Affiliations

4.

Your own website, hosted by IIN

5.

A vibrant global community
---
How Studying Nutrition Changed Our Lives
When we finished our course we felt empowered by the knowledge we had gained through our study and felt a boost of confidence that we were equipped and ready to spread our message of health and wellbeing to not only my father, but to the whole world! However, no matter how many documents or studies we put in front of my father, the information never really sunk in. Then we had a lightbulb idea ... if books and talking to him weren't working, then let's make a film! This was how our journey with 'Food Matters' began.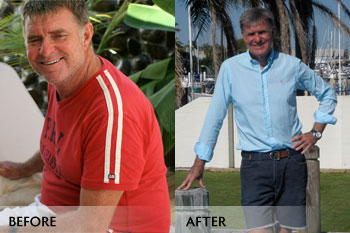 After my father saw the film, he quit his pharmaceutical meds, changed his diet, lost 50lbs and started running 3 times a week, which is a huge change after being bed ridden for 5 years!
With the knowledge and skills you will acquire through your study with IIN you'll be able to begin work as a Certified Health Coach. What that work will look like is entirely up to you! You could run healthy cooking classes, offer personal nutrition consultations, start a blog or online business, or you could even make a film!
The best part is you're not alone! You will join a growing, global community of IIN graduates.
See what some of the graduates have to say about their experience studying at IIN:
Start Studying Nutrition From Home Today And Become A Certified Health Coach Within A Year!
---
Sign up with IIN through Food Matters! You can save up to $1000 off your tuition, and receive a Food Matters Health Coach Kickstarter Pack FREE (valued at over $1,079)! Special bonuses only available when you enrol before September 23rd, 5 pm EST !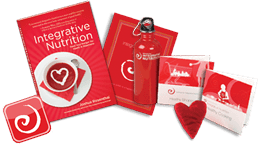 IIN Health Coach Program
Become a Certified Health Coach
Full set of student study materials shipped to your door anywhere in the world
Access to live conferences and events
Your own website hosted by IIN
Vibrant global community of like minded people
TOTAL VALUE OF IIN COURSE: $5,995.00
Food Matters Special Offer: $4,995.00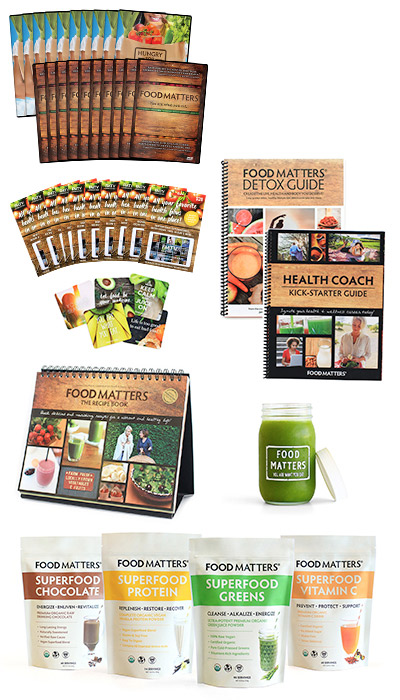 PLUS Receive The Food Matters Health Coach Kickstarter Pack FREE!
10 x Food Matters DVDs

$199.90

10 x Hungry For Change DVDs

$199.90

20 x FMTV Gift Cards

$400.00

1 x Health Coach Kickstarter Guide

$49.00

1 x Printed Detox Guide

$24.99

1 x Printed Recipe Book

$34.99

1 x Superfood Greens

$49.00

1 x Superfood Protein

$24.00

1 x Superfood Chocolate

$24.00

1 x Superfood Vitamin C

$49.00

1 x Food Matters Shaker Jar

$14.95

1 x Inspiration Magnet Pack

$9.99

TOTAL VALUE:

$1,079.72

TOTAL:

$7,074.72

YOUR NEW PRICE:

$4,995.00

TOTAL SAVINGS:

UP TO $2,079.72
Please note: IIN also customizes payment plans for you based on your needs so you will be able to get started no matter what.
Have questions? IIN are here to support you! Call IIN at (844) 780-2200 to have your questions answered today! Or you can simply email Hailey, IIN's Primary Ambassador and expert in all things Health Coaching, at haileym@integrativenutrition.com. She'll be able to personally connect you with an incredible IIN team member at a time that works best for you.
---
Be Part Of A Health Revolution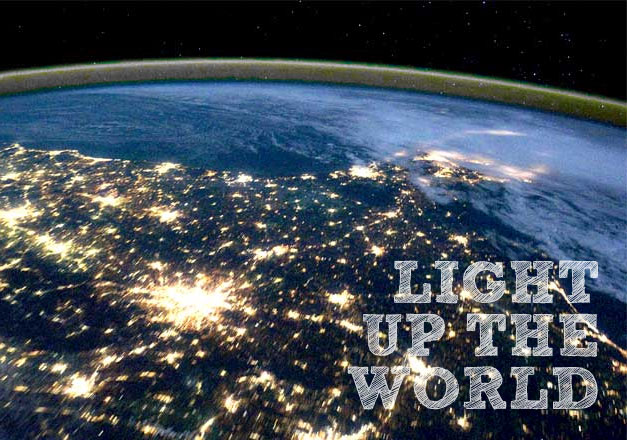 We want you to become a passionate leader in nutrition and natural healing and join us in our mission of lighting up the world with health and wellness.
Make the change you've always dreamed of today!
In good health,

Filmmakers 'Food Matters' and 'Hungry For Change'
---