Are You A Health Practitioner Or Retailer?
Here at Food Matters our mission is to share our health messages far and wide so that we can help as many people as possible live long and healthy lives.

If you are a Natural Health Retailer, Wellness Store, Chiropractor, Health Clinic, Wellness Practitioner or have any other type of business in the health field, we are giving you the opportunity to share Food Matters, Hungry For Change and all the other inspirational titles we stock with your customers and community as well. We have tried to make it as easy and accessible as possible by creating a dedicated website for influential people like yourself, offering significant discounts on purchases on DVD's when you buy from 5 right through to 1000.

What Benefits Do I Get Buying Direct From Food Matters?
Best bulk prices for 5 or more DVDs (right up to 1,000 DVDs)
Fast selling DVDs that customers love (very popular and new release films)
Incredible customer service (over 300,000 DVDs shipped internationally since 2007)
Central distribution from our US warehouse (based in Illinois)
All DVDs are region free (they play anywhere in the world)
Flexible ordering: online, by phone or via email (we're here to help)
Cost price shipping using our accounts with UPS and USPS (you save)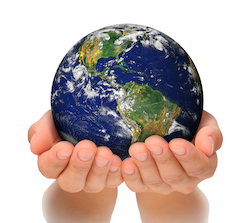 You can join our huge community of businesses and other organizations that are already doing this around the world with great success! You will be creating an additional revenue stream whilst educating your customers and community in an entertaining and effective way.

Here is what Jason Gunn, Managing Director of Olivers Real Food has to say about Food Matters Distribution:

"As a business operator in the field of nutrition and health I was overwhelmed at the opportunity Food Matters provided for me to educate my customers and the public to the benefits of good nutrition, as well as the problems associated with traditional medicine and the medical industry. We have had a phenomenal response from our customers with many 100's of them having purchased the film."
-
Jason Gunn, Managing Director - Oliver's Real Food.
You Can Get Started Right Away!

The best way to get started is to create an account, so that you can review previous purchases and keep all your details up to date. It'll cut down your time ordering and make your purchase process a breeze. Curious about what our range of titles and bulk-purchase pricing is? Click here to discover the amazing offers available.

Don't forget to sign up for the Distributors Newsletter to stay in touch and be the first to hear about our latest developments, titles and pricing.


---