Can Organic Farming Keep Up With The World's Meat Demands?
Food connects us all. It's a daily ritual of selection, of ordering.. of cooking.. of gathering together.. and ultimately, of eating.
For most Americans, this is centered around meat.
The latest film to hit Food Matters TV, looks at the inner workings of organic farming from the perspective of farmers. Bringing attention to the enormity that is the process of supplying the people with the meat they eat.
A modern story of farm to plate on a population level and how you can vote for quality with your what choose to consume. Watch the trailer here:
"The biggest impact you can have beyond changing your diet is making sure you know where your local and federal stand on a specific issue."
"American Meat" presents an informative outlook on more healthful methods in meat farming. Instead of playing up modern industrial farms as hell on earth, this documentary by Graham Meriwether takes a tack sympathetic to farmers in setting forth its alternative.
The film features, much loved farmer Joel Salatin, owner of The Polyface Farm and who features in the Food Matters TV film, Polyfaces
In the documentary, Salatin quickly becomes American Meat's hero, and his company, Polyface, which pays buyers directly, and thus spends more money than any other depicted in the film on its "welfare-compassionate pigs," a model case for the new generation of meat farmers.
Nationwide, a local-food movement of farmers, chefs, and everyday people has taken root of Joel's practice.
But could it ever feed us all?
Get access to the entire Food Matters Film Library. Start watching here.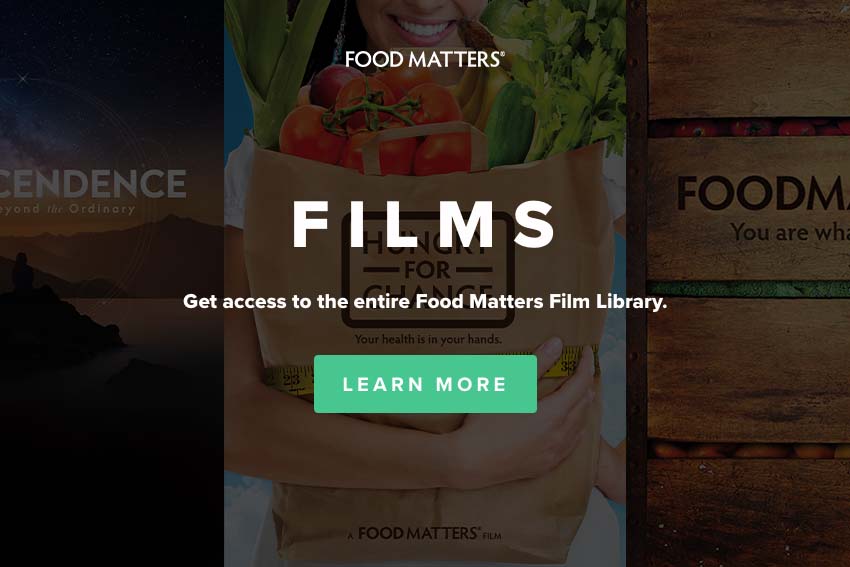 ---