Could This Be A Start Of A Food Revolution?
If you have ever wondered how we as a nation can change the path of our future in terms of our health, there can only be one place to start: our children.

With our kids' diets the very foundation of their development and evolution, including their ability to grow smarter, healthier and happier as they progress into adulthood, they are the clear signposts of what is to come.

Which is why Cafeteria Man is this month's FMTV Film Club must-watch movie (especially if you have kids or are thinking of having them).


An awe-inspiring intelligent documentary of revolution and transformation, the story hones in on the food provided in public schools (via the cafeteria) in a bid to implement a life-changing concept to potentially alter the path of our children's dietary understanding and awareness forever.

In fact, watching the movie had me jumping up and down at certain points shouting 'Yes!' (Tom Cruise style).

Following 'Cafeteria Man' Tony Geraci – a chef and food-service director for Baltimore's public schools – the feature chronicles his amazing efforts to overhaul the school diet, serving only local fresh food to 83,000 students in Baltimore (and later, 200,000 students in Memphis), the majority of which have incredibly never eaten fresh food before.

Demonstrating the need to take our children's health seriously, out go the pre-plated pre-packaged processed nutritionally devoid sloppy meals, and in come the nourishing natural homegrown wholefoods. It's a gradual process, but it's one that has mesmerizing results.

Known as the man on a mission to rid the world of bad school food, Geraci, is not alone on his journey either. Quite the converse, in fact.

The film observes students, parents, teachers, chefs and other such committed activists also championing the metamorphic change. In this way, the true power of numbers is exhibited, proving that as a united force anything is possible (definitely one of my sofa-jumping moments).

As time passes, the youth are seen to plant and harvest vegetables at the school system's 33-acre teaching farm (which is now a national model), while high school seniors are witnessed developing an interest in the world around them as their relationship with food flourishes.

"If Tony [Geraci] makes this happen here the way he wants to, I think you'll see this happening all over the country," says best-selling author and food activist legend Michael Pollan in the film.

With many school systems across America now begging for a visit from Geraci, could this be the start of a nation willing for change? I sure hope so. Watch for yourself and see what you think.

Watch it now on FMTV to get this revolution started!
Get access to the entire Food Matters Film Library. Start watching here.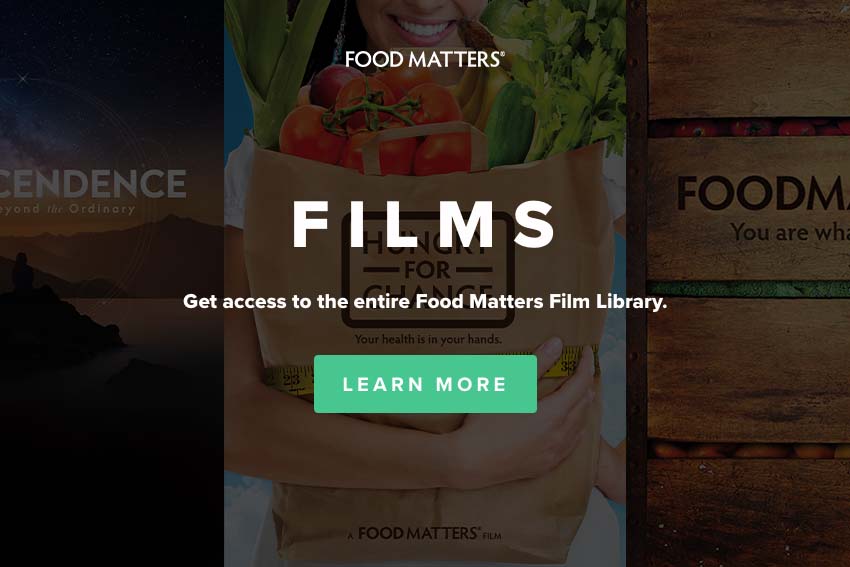 ---