Could You Go Vegan, Overnight?
Many people believe veganism is something like a cult. A religion. But few take the leap to discover what it's really like to be vegan, and what it's actually all about.

In a world where we are overfed and undernourished, switching to a higher intake of plants is the answer to healing many of the world's nutrition related diseases and poor health outcomes. Health experts across the globe all agree that eating less meat and animal products will benefit our health, and the planet. So what is holding us back from making the change?


In our May FMTV Film Club documentary Vegucated, filmmaker, food activist and vegan, Marissa Miller, follows three meat and cheese loving omnivores as they take their first steps into the world of veganism. After agreeing to adopt the diet for six weeks, they discover that so much more than steak is at stake, and their values surrounding the food they eat and the food industry as a whole are completely re-evaluated.

The trio uncover hidden sides of animal agriculture that show them that going vegan is not just about our own livelihood, but about the livelihood and health of animals and the planet. With such a secretive food industry hiding away the reality of where our food comes from and more importantly, how it's treated; discovering the truth and putting the spotlight on the industry's cruel secrets is a powerful tool for change.

Originally lured by the tales of weight loss and improved health by eating a vegan diet. Marissa takes the group shopping for vegan-friendly products. Vegan shoes, vegan clothing, and of course, vegan food. But a trip to the supermarket goes a little sour in our opinion, when they're recommended foods such as Tofutti, Oreos, Tofurkey, and fast food chain burgers and fries as a good alternative, because they're vegan. Vegan or not, these aren't health foods, and won't contribute to good health long term! Just remember no matter what "food groups" you decide to eat from, to stick to as close to nature as possible. Less is more! Especially when it comes to what ingredients are in your food.

Despite this, their discoveries, personal difficulties and skeptical loved ones contribute to making this a challenge that will change their lives forever.

Part sociological experiment and part adventure comedy, Vegucated showcases the rapid and at times comedic evolution of three people who are trying their darnedest to change in a culture that seems dead set against it.

Be inspired, educated and entertained all at once!

Watch Vegucated on FMTV today.
Do you have a passion for nutrition & natural healing?. Learn more about the Food Matters Nutrition Certification  Program here.
ENROLLMENT & BONUSES CLOSE IN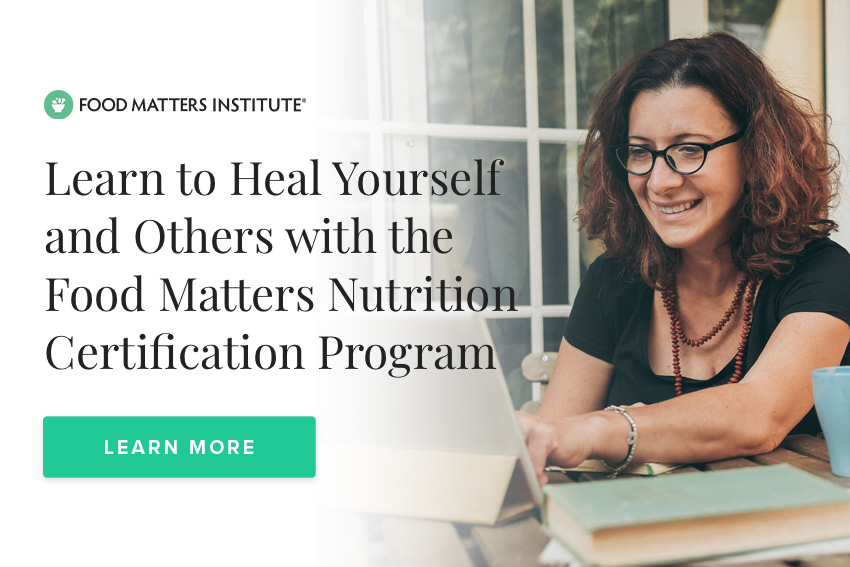 ---