December Film Club: Dark Side Of The Chew
For decades we have been munching away on chewing gum without ever giving it a second thought. Most of us would think the most harm gum can cause us is the inconvenience of accidentally stepping on it while going about our day, right? What if the issues with gum went way beyond what we ever thought possible. Could chewing gum really be destroying our planet?
The latest film to land at FMTV, and our feature film for December, is Dark Side Of The Chew. Filmmaker and self-proclaimed eco-activist Andrew Nisker travels around the globe to unravel the entertaining yet sad truth behind our obsession with this seemingly innocent product.
Despite the laughs this film brings, it also unveils a serious topic: chewing gum impacts our culture, threatens our health, erodes our economic stability and damages the environment. The good news - Andrew has some simple, yet effective, solutions.
Follow Andrew's journey as he discovers where the trillions of gum pieces we chomp on every year really end up. Before you think the sole of your shoe is the answer, prepare to be surprised with what Andrew and his crew discover!
I was truly shocked by what I learned in this film and was so inspired by the entertaining, yet super important, message of protecting our planet.
If you're interested in finding out the life cycle of your chewing gum, are in need of a light-hearted movie with a message, or you, too, are a self-confessed eco-activist, I urge you to tune into Dark Side Of The Chew.
Do you have a passion for nutrition & natural healing?. Learn more about the Food Matters Nutrition Certification  Program here.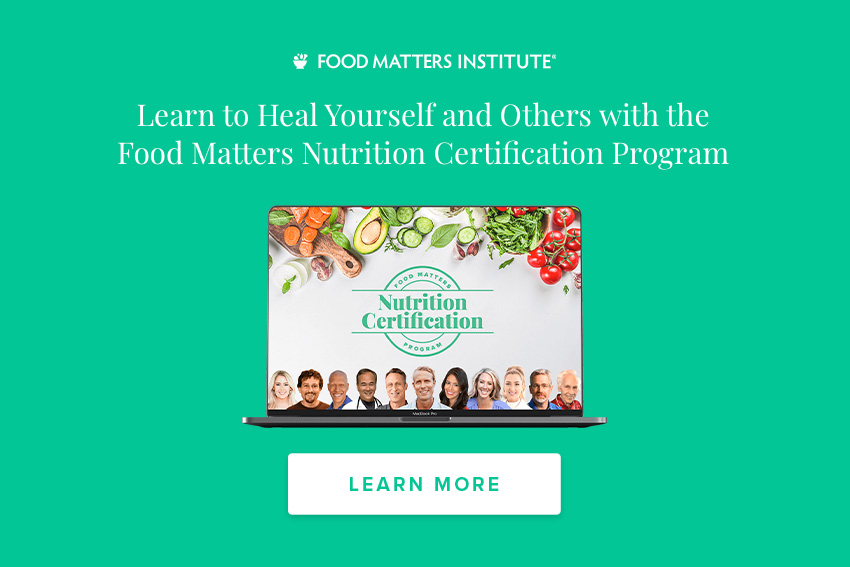 ---