EWG's 2017 Dirty Dozen List: Which New Fruit Made It To The List?
The annual report by the Environmental Working Group found that nearly 70 percent of samples of 48 non-organic types of conventionally grown produce were contaminated with pesticide residues.
The 2017 Dirty Dozen list is a great remind that we still have a long way to go when it comes to our current food system!
Some shocking facts & key findings:
A single strawberry sample tested positive for 20 different pesticide residues
Spinach has more pesticide residue by weight than all other produce with three- fourths of the samples tested contaminated with a neurotoxic bug killer
Pears are the newest kid on the block to join the dirty dozen
Avocados and sweet corn were the cleanest: only 1 percent of samples showed any detectable pesticides
More than 80 percent of pineapples, papayas, asparagus, onions and cabbage had no pesticide residues
No single fruit sample from the Clean Fifteen tested positive for more than four types of pesticides
The 2017 Dirty Dozen List & Clean 15 List
EWG's Dirty Dozen
Strawberries
Spinach
Nectarines
Apples
Peaches
Pears
Cherries
Grapes
Celery
Tomatoes
Sweet Bell Peppers
Potatoes
EWG's Clean 15
The Clean 15 list includes produce that is least likely to be contaminated by pesticides. Here's the 2015 Clean 15 List:
Sweet corn
Avocados
Pineapples
Cabbage
Onions
Frozen Sweet Peas
Papayas
Asparagus
Mangos
Eggplant
Honeydew
Kiwi
Cantaloupe
Cauliflower
Grapefruit
If you're interested in this topic, you should join us for our upcoming Detox & Cleanse Workshop where we will be sharing:
5 Expert Interviews
5 Inspiring Documentaries
Live Q&A with James & Laurentine
Downloadable Workbook
Do you have a passion for nutrition & natural healing?. Learn more about the Food Matters Nutrition Certification  Program here.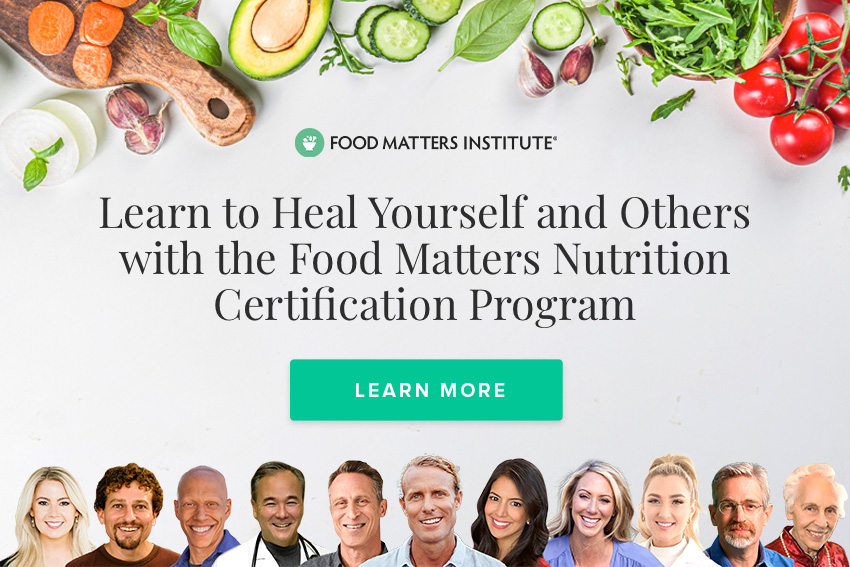 ---