Food Matters Now Available In Whole Foods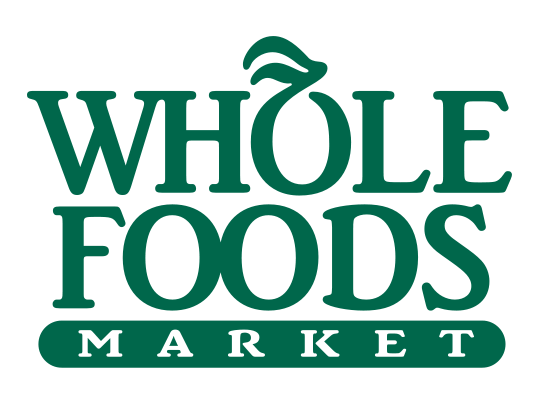 Being the film that 'Food Matters' is you would think that getting it into WholeFoods (the world's biggest chain of organic food stores) would be the easy part. But for some reason it was one of our most difficult challenges to date but here's how we did it.

Being an 100% independently produced and distributed film (meaning we exclusively used our own capital to make it) we are sitting outside the mainstream film world which means, on a good note, we have the freedom of 100% creative control over the film but it also comes with its challenges.

Despite these challenges the film is now in 9 languages, has been launched into Japan (www.foodmatters.co.jp), has been shown on Singapore Airlines and Air New Zealand in their in-flight entertainment, broadcasted on the French Canal+ and Isreali Noga TV and has been seen at countless community screenings the world over thanks to YOU!

Many of the challenges presented by the traditional film distribution world have been overcome with the power of the internet, facebook and with your continued help and support. Even 5 years ago it would have been almost impossible for a film like 'Food Matters' to reach the success it has and we cannot thank you enough for your support. We have felt so blessed that by creating this film to help my father combat his illness and sharing this message with the world we are now in a position to continue making more films which is exactly what we are doing starting this February!

Back to Whole Foods. Our distributor in the US Passion River are such a great partners in the independent film world and have been instrumental in helping the film get onto Amazon and into Barnes & Nobel and NetFlix but even they had a hard time getting the film into Whole Foods.

So being the determined team that we are, our newly appointed extraordinaire in 'spreading the word' Toni Powell, who comes with a wealth of experience from WithoutABox (Amazon's Film Festival Submission Website), spent about 2 months contacting over 290 stores, spending hours on hold, speaking with all the buyers for 'Books, Cards and Media' and letting them know about our film. From there we urged them to contact their regional buyers and recommend the film and then further up the chain to Four Winds who are the primary DVD distributors for WholeFoods.

Long story short, they have just recently taken on the DVD and it is now on the shelves in WholeFoods stores around the US. In order to help keep the DVD in store and to ensure that all of our hard work and dedication continues to help this message get to more people we would love if you could do us a favor. When you're next in WholeFoods please go to the books and media department and ask for the film. Even if you don't buy it, just asking about the film will keep staff aware of the interest. If you have yet to see 'Food Matters' or if you would like to pick up a copy for a loved one please by all means do so as well.

Every little bit helps all forms part of getting this lifesaving message to more people. Even just consider the impact of one life being saved! Thank you for your continued support!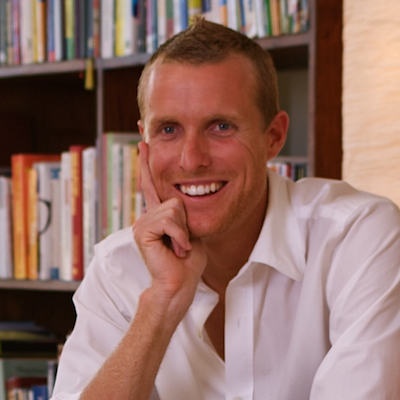 James Colquhoun
Producer / Director 'Food Matters
Do you have a passion for nutrition & natural healing?. Learn more about the Food Matters Nutrition Certification  Program here.
ENROLLMENT & BONUSES CLOSE IN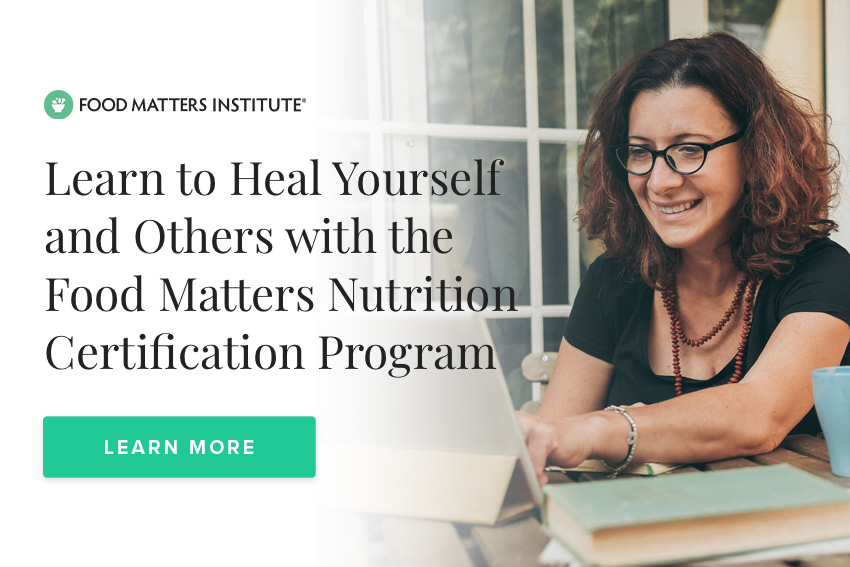 ---