How to Stay Healthy During the Holiday Season
It's starting to feel a lot like Christmas, (literally) everywhere we go! As all the holiday parties come around you may be a little concerned if you're prone to overindulge on a little more than festive cheer during the silly season. Not to worry, we've come up with some great tips and tricks to stash in your stocking to leave you feeling fit, healthy and fresh as you welcome in the new year.
1. Yoga
As it gets busy at this time of year, make sure you keep some time aside for a beneficial yoga practice. A great way to stay fit and healthy (and to maintain your sanity with the 'silly season') is by incorporating yoga into your daily regime. Improved flexibility and strength are some of the more obvious benefits your practice can bring and over time can help heal the aches and pains you thought we're only manageable through aspirin! As you build your strength, you can also enjoy a better posture, which can also assist in protecting your spine – feeding you with the nutrients it enjoys through movement.
It is also well documented that Yoga can increase your blood flow and boost your immunity. Through stretching and contracting your muscles, the exercises you practice in yoga can help in increasing your circulation whilst releasing venomous blood from internal organs. Movement such as this can assist the lymphatic system to fight infection, destroy cancerous cells, and dispose of the toxic waste products of cellular functioning.
But the best benefit of all is your increased happiness. Together with consistent practice, Yoga can assist you in decluttering your mind – slowing down the mental loops of frustration, regret, anger, fear, and desire that can cause stress and increase your serotonin levels that we know – can make you happier! So, what are you waiting for? You don't need to worry about rushing to a class, we've got hundreds of classes on Food Matters TV. Try a flow from the comfort of your home these holidays.
2. Meditation
Quite often the Christmas period adds extra perceived pressures to our day-to-day lives with work deadlines looming, food and gift shopping to complete, bills to pay on top of the extra expenses, some of us may be planning to travel and everyone around us seems to be in a hurry with very little patience. A great way to build your mental strength and to assist you with processing all the demands of this season with grace is meditation.
As we discovered in our previous article "The Physiological Effects Meditation Has on the Brain & Immune System" – Meditation is a sure-fire way to keep your brain happy and healthy, especially during the Christmas season.
Meditation is a form of mental exercise. Just like our body needs to go to the gym, we also need to exercise our mind to help it perform at its best. Meditation assists our mental state to relax and rest – switching off the fight or flight mode. Exercising this practice can increase emotional well-being, increase mental strength and focus, increase cognitive skills and maintain a healthier body by improving the immune system and energy levels.
Just some of the benefits of meditation include increased brain function that improves your focus, attention, and ability to work under stress. Other benefits include improved energy and sleep patterns, whilst also increasing resilience to disease. Explore some of our favorite meditations, starting at just 5 minutes.
3. Practice Gratitude and Giving
Instead of writing 'wish lists' this Christmas, make a list of 'grateful to have' taking note of all the positive things in your life. You should feel a positive shift in your emotions and outlook on what is supposed to be a time of giving and celebration. Change your thinking from "what I don't have and do want" to "what I already have and can give".
4. Goal Setting
With the silly season in full swing and the new year around the corner, it is important to reflect, reset and re-energize to quantum leap your results in 2019. An important step in achieving your goals is to reflect on the year that's been and evaluate:
Did you achieve your goals in 2018?
If there are goals you didn't reach, are they still important to you or have you adjusted your direction?
Did you do more than you expected?
After evaluating your goals in 2018, it is important to consider what you want to achieve in 2019 and being able to truthfully commit to your goals. A great way to set a goal is by measuring them using the SMART goal method. Ensuring that your goals are Specific, Measurable, Attainable, Relevant and Timely. After you have completed this, you can then break your goals down into measurable steps and cross off each one as you complete them. Not only will you be able to take pride in the achievement of those goals, but you'll also be able to see progress where there mightn't have been before!
5. Reduce Stress
We know how hard the Christmas season can be on your health plus the financial burden of presents and festive parties can be cause enough for a headache, let alone the daunting realization parents welcome upon weeks of entertaining children… eek. So how do we stay stress-free during the holidays? Easy, try out our 21-Day Transcendence Masterclass and find your inner peace through a range of mediums that you can do by yourself at home! With access to a myriad of health practitioners and experts alike, you could sail through the holidays stress-free and with a healthy heart and mind.
6. Health Hacks
You don't have to avoid all the parties and events to stay healthy. Follow these healthy hacks instead:
Choose the events you most want to go to rather than attending everything you feel obliged to attend. This way you will enjoy the time you spend with others rather than being tired and rushed.
Bring a plate to your Christmas events that include lots of healthy treats (see some suggestions below)
Make some delicious Christmas mocktails to enjoy the festivities without the extra 'spirit'. Decide early on to be the designated driver so you're not tempted to spike your own drink!
Don't return to the buffet! Get a reasonably sized meal and don't be tempted to continue snacking. If you're going to a cocktail function, consider eating a meal before you go so you don't over-do the finger food.
If you're gifted chocolates and sweets, consider re-gifting to others in need.
7. Healthy Treats
A great way to keep the Christmas kilos from piling on this holiday season is by creating your own healthy Christmas treats!
Check out these amazing recipes for some healthy snacks and treats!
Share your healthy Christmas tips in the comments below!
Discover how to lose excess fat from your belly, face & thighs in less than 7 days with this simple ancient practice. Watch the Detox Masterclass here. Playing for a limited time!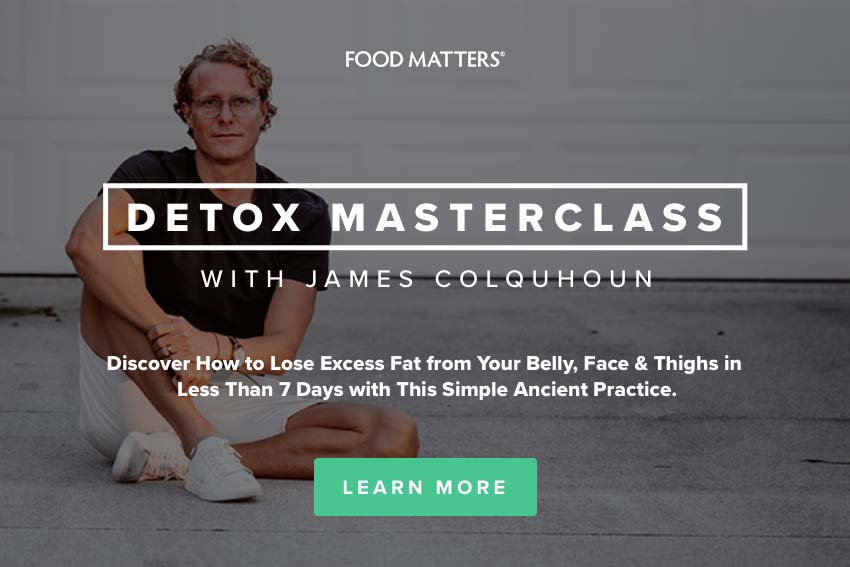 ---