Meet The Experts Of FMTV Live Dr.Bradley Nelson
Have you watched the free screening of E-Motions yet? What an incredible film about learning to release trapped emotions, the specific emotions that you are holding you back from living your best life possible. FMTV Live 2015 is coming to end, but we have one more global expert to introduce you to. But first, watch the trailer for this must-see film!
MEET DR. BRADLEY NELSON

It's usually a significant life experience that turns one to alternative therapies, for Bradley it was when he was thirteen. At this age, Bradley was diagnosed with kidney disease, a disease described by a plethora of doctors as incurable. The pain he experienced was excruciating and often limited his child play. His parents opted for alternative therapy as mainstream practice was of no use to an incurable disease. The physicians he saw resided in a trailer in the outskirts of town. After a couple of weeks of treatment, his ailment was relieved and after a month his condition had dissipated. Bradleys parent took him back to the clinic, the results came back negative with doctors using the term 'Spontaneous remission'.
"I decided then and there that I wanted to be a Doctor when I grew up, but not just any kind of Dr., I wanted to be THAT kind of doctor. If I had to practice in a trailer house in the middle of a muddy field, that was okay with me."

Now let's move a little bit further forward in time, Bradley began his career in computer programming but decided instead to attend chiropractic school, believing healing to be a "sacred calling". Since going into practice, Dr. Brad has become one of the world's foremost experts in not only the physical health of the body but also the emotional and energetic side of healing. He has developed a simple yet powerful self-help method called "The Emotion Code". This is also the title of his book and seminar. Dr. Brad is a gifted speaker and teacher and has lectured nationally on the natural healing of chronic illness. Dr. Brad left his successful chiropractic practice in 2004 in order to write "The Emotion Code". He now teaches his seminars across the country and abroad, to laypeople and healthcare professionals alike.

The film E-Motion based upon Bradleys emotion code is being screened as a part of FMTV Live and is a must see! The film explores the world where the trapped emotions, fears, anxieties and unprocessed life experiences we hold in our bodies are the source for everything that ails us. A world that many of us live in!
Missed The Live Calls? Register For FMTV Today And Get Access To All The Live Calls Plus The Entire FMTV Catalogue, Register Here Today!
Discover how to lose excess fat from your belly, face & thighs in less than 7 days with this simple ancient practice. Watch the Detox Masterclass here. Playing for a limited time!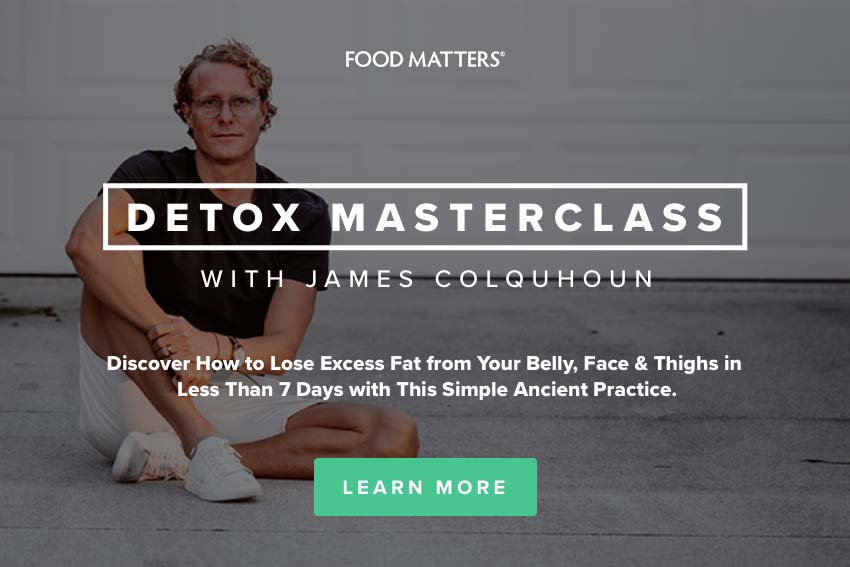 ---