November Film Club: Bite Size
The last two decades have seen the obesity crisis rise to imminent proportions. Nearly one in three American children are overweight or obese, with comparable numbers worldwide. Reported by WHO, 340 million children globally aged between 5-19 are recorded as overweight or obese. Society's battle against childhood obesity is an issue too big for many to fully comprehend.
But in spite of these odds, the latest documentary to hit FMTV "Bite Size" showcases the stories of four inspiring kids from diverse backgrounds who are fighting for their health one day at a time - proving that it's not just about the number on a scale. What really matters is learning what keeps you active and makes you happy.
Bite Size is a thought-provoking, occasionally heartbreaking film about the way childhood obesity affects individuals, families, communities, and society as a whole. Following four kids from across the country, the film takes an intimate approach to familiar topics; weight, body image and health. It also allows viewers to witness the raw emotional trauma from bullying these kids face and represents how tough it is for obese kids to feel supported and understood. Along with the emotional impacts, the film also takes a look at how the children's immediate environment impacts their weight.

We live in a society where we are too quick to blame the individual for their condition, assuming weight is a product of self indulgence. But what if our society is fat-inducing? It's no coincidence that the rise of childhood obesity is in line with rising fresh food prices, junk food marketing directed at children and lack of mandatory health education within schools.
After watching this film, you will reconsider the way you view those struggling with their health and understand that half the battle to change habits is creating a strong support network and environment.
Do you have a passion for nutrition & natural healing?. Learn more about the Food Matters Nutrition Certification  Program here.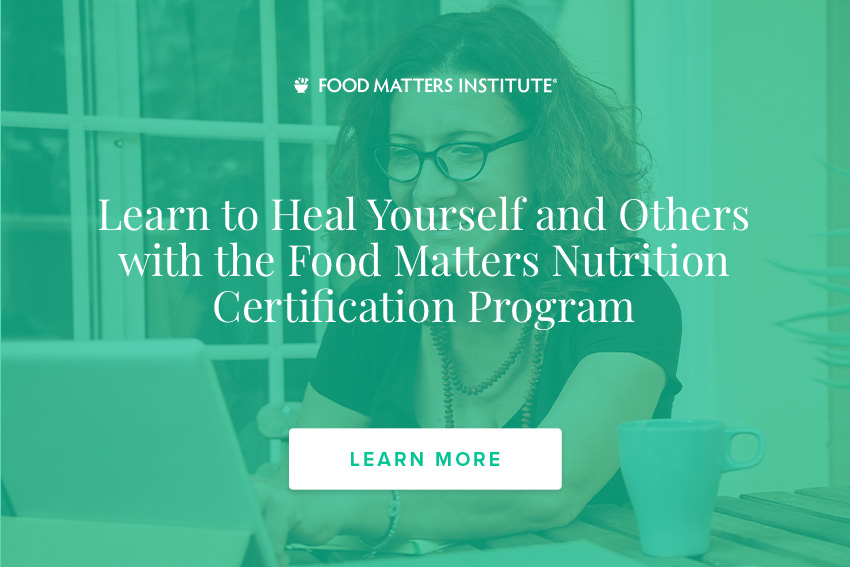 ---