Spring Water: The Healthiest Water For Life (3 Min Video)
Have you ever tried water from a natural spring? If not, you're missing out! It is the most amazing source of life that you can replenish your body with. It is literally an elixir of life! Water is the most essential element for our body and its important to get the best source of it possible.

As Daniel Vitalis summarizes it: "For me, water represents our life force. The water we drink is what makes our blood."

Below is a short video from Daniel Vitalis, explaining why natural spring water is the healthiest water for your body and why if you have the ability to visit a local spring, you should definitely put on your walking shoes and check one out!

Spring water is "whole" water and full of amazing nutrients straight from the hydrosphere, the way nature intended for us to drink it. You might be questioning what "whole" water means and why it's so much better for our bodies.

If you are curious to try this wonderful "wild" water, Daniel Vitalis has created a great website http://www.findaspring.com/ that can help you locate the closest natural spring in your area. It has an awesome interactive map that shows all the natural springs across the world. It's a beautiful concept bringing together people from all across the world helping to locate natural springs in their area.

In good health,




James Colquhoun

Filmmaker Food Matters and Hungry For Change films
Do you have a passion for nutrition & natural healing?. Learn more about the Food Matters Nutrition Certification  Program here.
ENROLLMENT & BONUSES CLOSE IN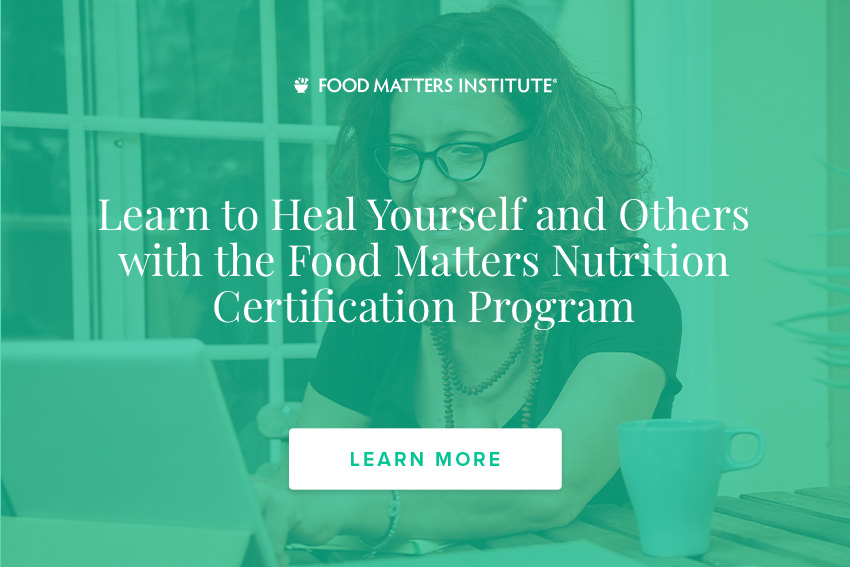 ---