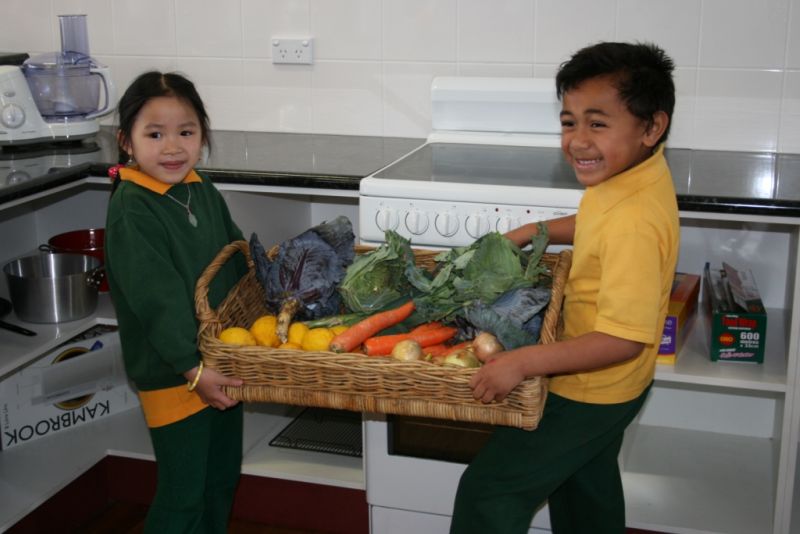 Last year I visited a school in Chevallum, QLD Australia, who are taking some really healthy steps towards school lunches. This inspiring school has an organic garden as part of their school grounds and uses the produce from the garden to create delicious healthy lunches for the students and teachers.

We are seeing more and more schools take the health of their students into their own hands and use school gardens not only as a nutritious food source but also a way for kids to re-connect with nature. As past of their curriculum the kids spend 1 lesson a week in the garden and 2 lessons a week in the kitchen and they are loving what they are learning.

I attended a talk by the principal and the school's very own organic garden specialist and later did a tour of the school gardens. I was very impressed with the efforts of this school and asked if I could have a copy of her speech to share it with the Food Matters community. Below is an extract that could serve to inspire like-minded schools around the world to help reconnect our kids with nature...already at an early age.

Enjoy,
Laurentine




By Robyn Cook

"Over twelve years ago a group of parents worked to establish the first gardens here at Chevallum State Primary School. The gardens maintained the vision to entwine the children with nature, to deepen their understanding of the essence of life and to encourage them to discover the delights of food through the wonder of gardening. As many of you know this is a great idea but one not easily incorporated into the hectic curriculum schedule of a modern school. Yes gardening is nice but what can it give to a student who has unprecedented access to a cable-connected world.

Of course we are not the only school to embrace food-producing gardens and we kept in touch with the work of other schools through our permaculture and community garden networks. About six years ago we saw that Stephanie Alexander also understood the benefits of school gardens and took that extra step, that step we all wanted to take and she established a kitchen as well. How thrilling to have someone as well-known and influential as Stephanie to take up the cause and hit the headlines.

The opportunity came with the announcement by the Federal Government that they would offer the Stephanie Alexander Kitchen Garden grant to all public primary schools. Lyn and I prepared the grant application and sent it in. And we were successful! So here we are at our first community meeting. This really is the start of our project and what I need to impress on you is this. To successfully raise this next generation of children we need to focus on what they are eating. We know that to change health outcomes in our children and the wider community we need to re-establish our relationship with how food is grown, cooked and eaten.

Of course it is not only about food for physical health but also emotional health. We know that vitamins and minerals are needed to grow strong and healthy bodies but many overlook the fact that these nutrients are also vital to grow strong and healthy minds. I don't need to point out the rise in physical and mental ailments affecting our children but do I need to point out the very real and well-documented connection this has to falling nutrient levels in the foods we eat today.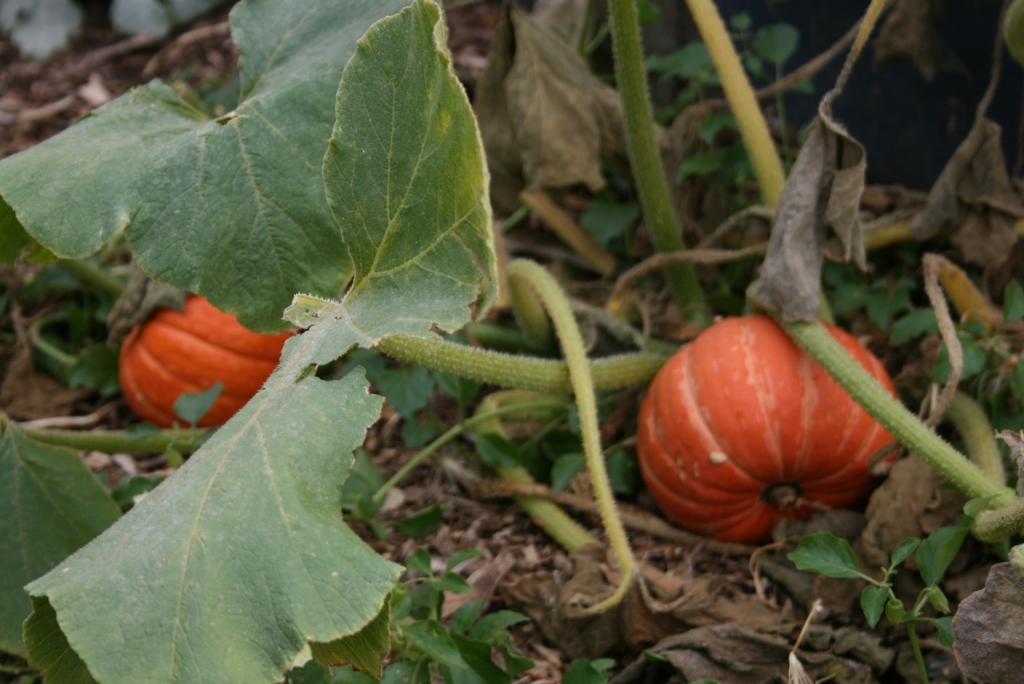 So how does our school garden work?

The children in years 5 to 7 will spend one lesson per week in the garden and two lessons per week in the kitchen. The children will be taught by specialist teachers in both the garden and kitchen but their own teacher will also be involved in the lessons. The food they grow in the garden will be used for meals in the kitchen and at the end of their cooking session the children sit down to share the meal and clean up.

Our kitchen will have five work stations where each group of children will work with an adult helper. Each station will have a stove and bench and will share ovens and sinks. We will have dishwashers and fridges, a washing machine and clothes line. Everyday things to teach children about living in the everyday world so they learn how to look after themselves, their family and their surroundings.

Our new facility is an asset, one that can be hired out, used for functions, cooking classes and workshops. Regular gardening and soil nutrition courses will be offered to teach others how to grow nutrient-dense foods and how to prepare wonderfully nutritious foods for families without losing sight that food should also nourish the soul, excite the palate and spark scintillating dinner conversations."

The aim of the Kitchen Garden Program is pleasurable food education for young children. A Kitchen Garden is created to provide edible, aromatic and beautiful resources for a kitchen. The creation and care of a Kitchen Garden teaches children about the natural world, about its beauty and how to care for it, how best to use the resources we have, and gain an appreciation for how easy it is to bring joy and wellbeing into one's life through growing, harvesting and preparing fresh, seasonal produce.

To find out more about the Stephanie Alexander Kitchen Garden Foundation click here.