The Best Organic Meal Delivery Companies Worldwide!
Eating healthy can be a challenge at times. From finding the time to buy groceries to figuring out what on earth to do with the ingredients you just bought, the whole process can be overwhelming to many.
Thankfully, there are some pretty awesome companies out there who have our backs when it comes to making sure we eat healthily. Whether it's simply a box of fruit and veggies you're after, or you prefer an entire selection of meals delivered to your door - we've got you covered.
Businesses are popping up worldwide that offer fresh produce boxes and prepared meal services. Unfortunately, not all of these meals are created equal, with some being much healthier than others.
Here are our picks for the top 7 meal and produce delivery services from around the world.
Sun Basket offers a range of hand-selected seasonal ingredients from the country's top farmers, ranchers and seafood purveyors. If you like to know exactly what you'll be eating well in advance, the photos on their website are posted over a week ahead and will have you drooling. Their labelling is clear and completely transparent, so you will know exactly where the meal on your plate came from. We were so impressed by the meals on their website. This is not your typical meal delivery service!
U.S. based company Green Chef Organic is all about delivering fresh, organic ingredients directly to your door. All you need to do is put the prepared ingredients together whenever you're ready. Perfect for those who still enjoy cooking but would prefer less time prepping the ingredients. From chopped veggies to prepared homemade sauces, Green Chef Organics is all about saving you time without sacrificing flavor. We are also thrilled to hear that they are very conscious of their environmental impact, taking extra-special care with their eco-friendly packaging, too.
Based on a whole-food, plant-rich philosophy of eating, Sakara Life delivers meals absolutely bursting with color and filled with LIFE! This meal delivery company offers a truck-load of organic options and caters to almost every food allergy and preference you can think of. Most of their meals are designed to be enjoyed cold, which makes it that little bit more convenient for those on the go.
Living in the UK and struggling to find a company that will deliver fresh produce to your door? We've found the answer for you! The Organic Delivery Company, based in the UK, is passionate about delivering the freshest ingredients straight from the farm to your door. Whether you love your salads, your juices or simply want wholesome food to feed your family, this produce delivery service has you covered.
Green Zebra Kitchen is all about bringing you meals packed full of veggie goodness to fuel your busy days. Their menu is plant-based and gluten-free, and consists of three mains and three sides per delivery. Their ordering service is super easy to use and their meals are ultra healthy and always changing. If you're based in Canada, check out the Green Zebra Kitchen menu.
Based in Melbourne, Australia, The Organic Kitchen Caterers offers a range of gluten-free, fructose-friendly, vegetarian and paleo menu options delivered right to your door. These guys take the concept of "clean eating" to a whole new level. Healthy, organic meals that cater to everyone, their food is locally sourced with no processed nasties or fillers. They even have a menu range for vegans, too.
Tribe Nutrition offers everything from salads and wraps to grain bowls, noodles and everything in between. Whether it's vegan, paleo or gluten free options you're chasing, Tribe has done a fantastic job of covering all bases here! Depending on your personal lifestyle, Tribe Nutrition can cater for those just wanting to hand over the household cooking duties or if you're wanting to shape up they can offer personalized meals for that too! Check out their colorful, organic and super tasty food options. You won't be disappointed!
8. Ooooby - AU, NZ, USA
Sydney-based company, Ooooby, delivers everything from bread to eggs to fresh fruit and veggies. Ooooby has been so popular with customers that they have spread their wings to service New Zealand, as well as the U.S. too! Depending on where you are, your delivery will be sourced from local farmers and delivered to your door. You can even buy your kombucha and pantry items directly through Ooooby's service, too!
Have You Used A Meal Delivery Service Before? Share Your Experience In The Comments Below!
Discover how to lose excess fat from your belly, face & thighs in less than 7 days with this simple ancient practice. Watch the Detox Masterclass here. Playing for a limited time!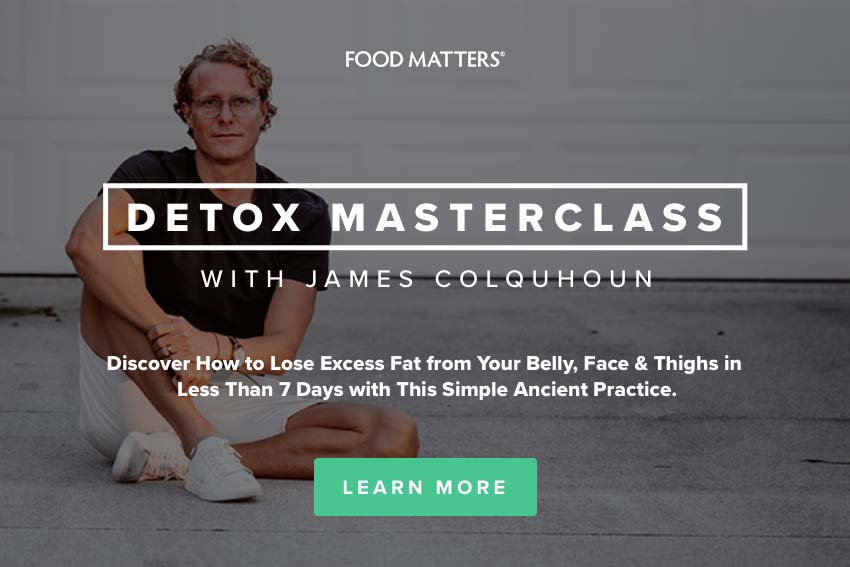 ---