The True Power Of What You Eat
As a result of my father's chronic illness and subsequent healing through a diet rich in nutrition, I have been able to appreciate first-hand the power that food has on our bodies and minds.

If you have ever questioned this power, or just want further proof of the seriousness of what we feed ourselves, The Raw Natural is a mind-blowing must-see.

A documentary I couldn't tear myself away from, because it confirms what we know (that we are what we eat, to the point of mind and body transformation).

Watch the trailer here:

The story follows the 2014 Paralympian Gold Medalist, Evan Strong – a professional skateboarder who lost his leg in a tragic motorcycle accident when he was 17.

Facing the end of his career, Evan tells the horror of his reality and the realization that life would never be the same again.

However, determined to recapture his strength and recover as much as possible, he is seen to alter his diet, turning to raw and fresh natural foods and superfoods, while ditching the Big Macs and Taco Bells.

The results are astounding.

Evan discovers that not only does raw food nutrition help his healing and his performance, it also takes him to extraordinary new heights as an athlete.

Now the world champion in adaptive snowboarding, he cannot believe how good he feels, and credits the destruction of his leg as a gift in allowing him to discover his true potential.

And his story is not alone.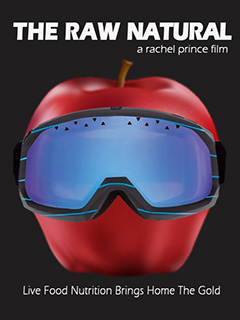 The movie also speaks to a wide variety of other professional athletes in high intensity physical and mental sport, such as surfing, tennis, baseball, snowboarding etc. who each report on reaching peak performance through raw food nutrition, unlocking an energy they never knew they had. Breaking records in their athletic careers, it is hard not to feel inspired and excited that the secret to feeling fantastic is so simple.

With commentary from leading health, wellness and nutrition experts, including raw food chefs, it seems that the benefits of eating living foods are also not just experienced by the fit and active, but can be enjoyed by every single one of us.

So if you want to be inspired to connect more consciously to the food you eat, and as a consequence have greater energy, a stronger mindset, higher fitness, faster healing, finer performance, a better quality of life AND feel happier in the process, this is the film for you.



Do you have a passion for nutrition & natural healing?. Learn more about the Food Matters Nutrition Certification  Program here.
ENROLLMENT & BONUSES CLOSE IN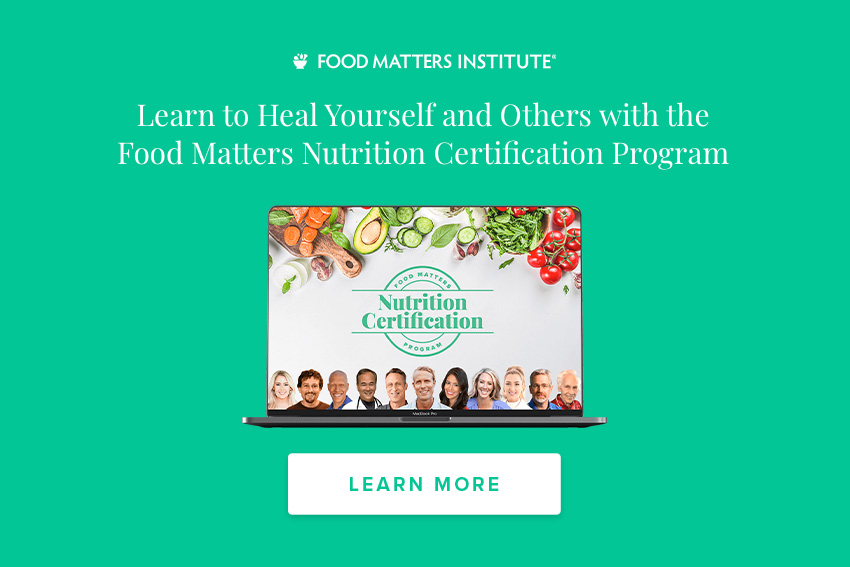 ---