10 Smoothie Bowl Recipes To Change The Way You Eat Breakfast
ADD TO MY RECIPES

They're all the rage on Instagram, tempting us with their gorgeous colors, healthy ingredients and superfood toppings!

So today we're sharing 10 of our current favorites to get you inspired!

Simply combine these ingredients to suit your taste or come up with your own amazing blends. The combinations are endless!
1. Pink Beet Smoothie Bowl
Blend half a cooked, peeled beetroot, with apple, white tahini, oat (or nut) milk, maca powder, and banana. Top with your favorite berries.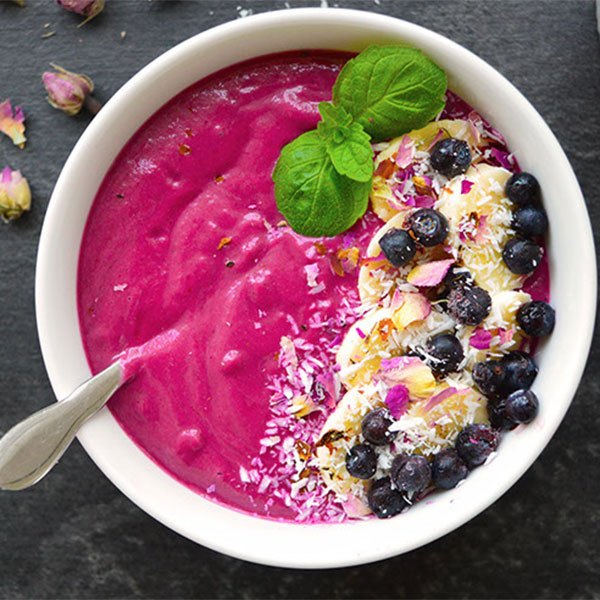 Image: @plant_fueled

2. Chia Pudding Smoothie Bowl

Combine chia seeds soaked overnight in plant milk or organic yogurt with apple, berries, vanilla, a medjool date, a little coconut sugar, and nut milk. Top with raw chocolate chunks, raspberries and mint.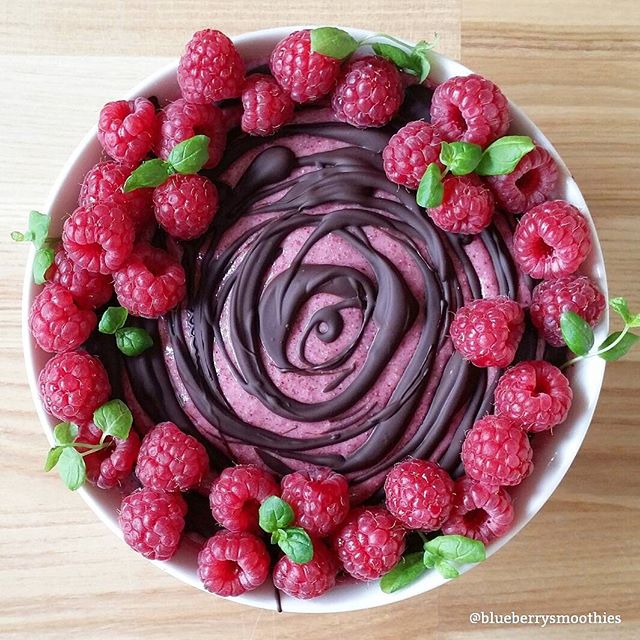 Image: @blueberrysmoothies

3. Mango Banana Lemon Smoothie Bowl
Blend frozen mango chunks, banana, almond milk, lemon juice and maca powder. Top with mint leaves, flaxseeds, and pepitas.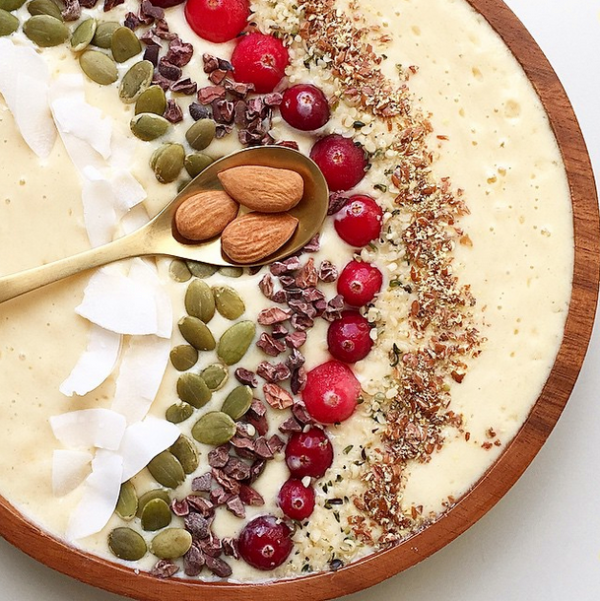 Image : @daniellejacobs

4. Chocolate Maca Chia Pudding Bowl
We recreated this bowl by combining raw cacao, nut milk, chia seeds, maca and dates. Top with coconut, peanut butter, walnuts & banana.



Image: @talinegabriel
5. Super Green Smoothie Bowl
Blend avocado, frozen banana, frozen mixed berries, spinach, kale, nut milk and flaxseed meal, with optional nut butter.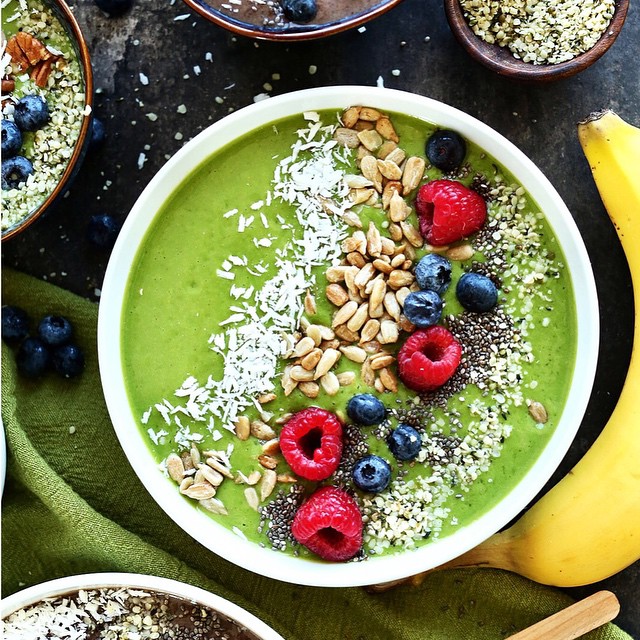 Image: @minimalistbaker Full recipe here!

6. 'Fruits on Fruits on Fruits' Bowl
Blend frozen bananas with maca powder and fresh vanilla bean. Top with plenty of fresh cut fruits.



Image: @raw_manda
7. Protein Smoothie Bowl
Mix a serving of vegan protein powder (we use Superfood Protein) and mix with a frozen banana, berries and almond milk. Sprinkle with coconut.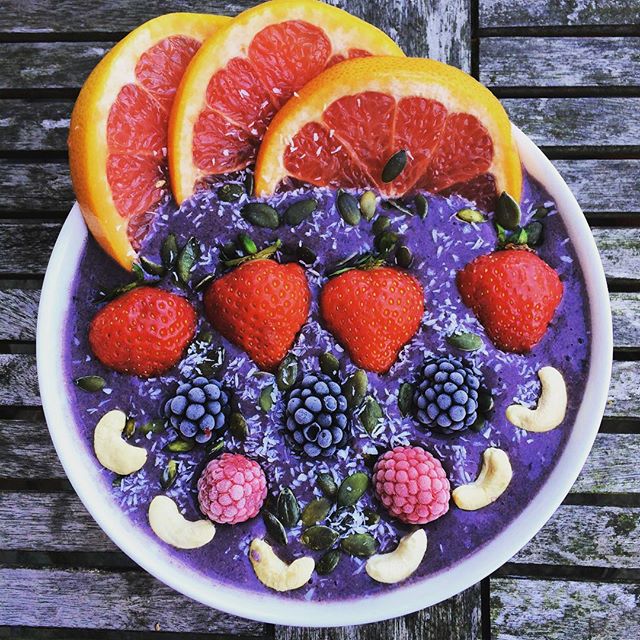 Image: @xxmissmoulexx
8. Raw Buckwheat and Wild Blueberry Porridge
Combine banana, wild blueberries, buckwheat groats, oat or nut milk, flax seeds, cardamom, maca and your favorite toppings.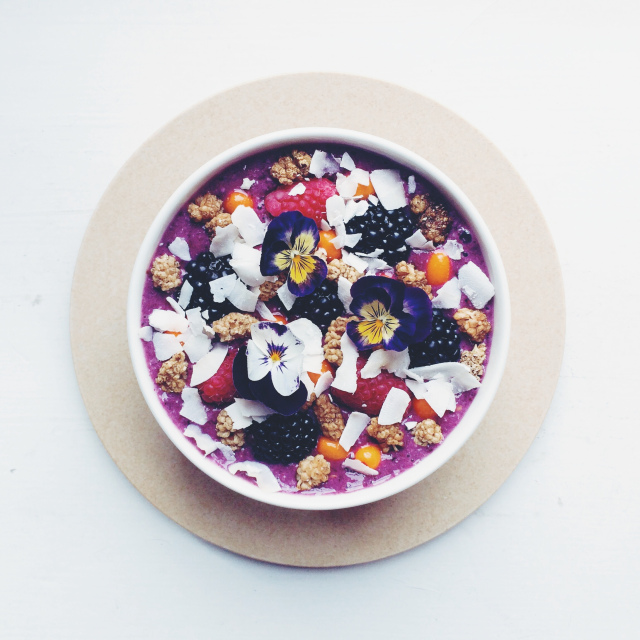 Image: @anniskk Full Recipe Here!

9. Açai Rainbow Bowl
Simply blend bananas, frozen berries, açai and almond milk and top it with lots of fresh fruit and maybe some homemade granola.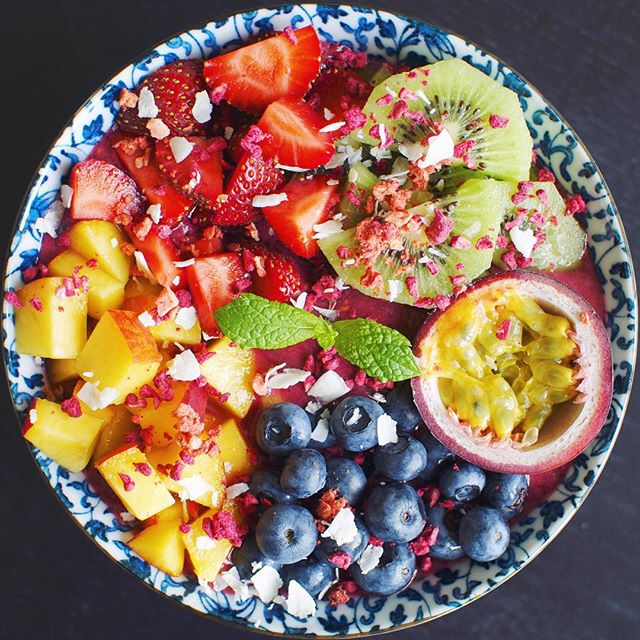 Image: @amillionmiless
10. Mango Ginger Good Eats Bowl
Blend almond milk, frozen banana, frozen mango, 2 scoops of vegan protein (we use Superfood Protein), ground ginger plus toppings: banana coins, pumpkin seeds, granola, and cinnamon raisin peanut butter.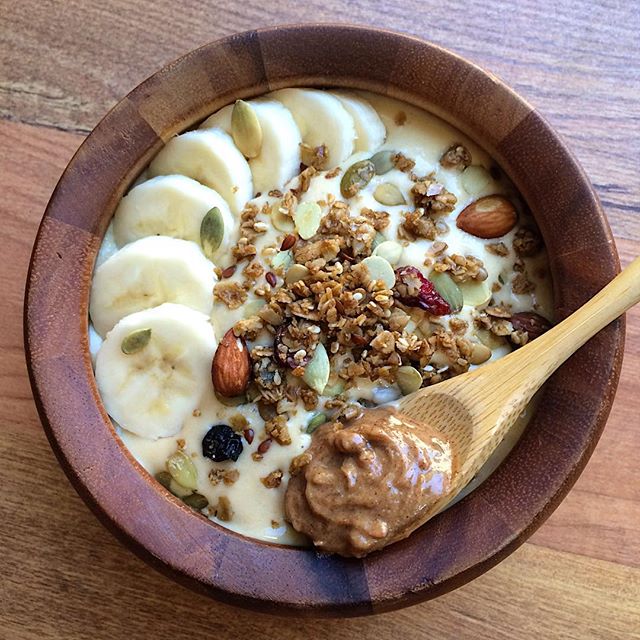 Image: @rachaelsgoodeats
Do you have a passion for nutrition & natural healing?. Learn more about the Food Matters Nutrition Certification  Program here.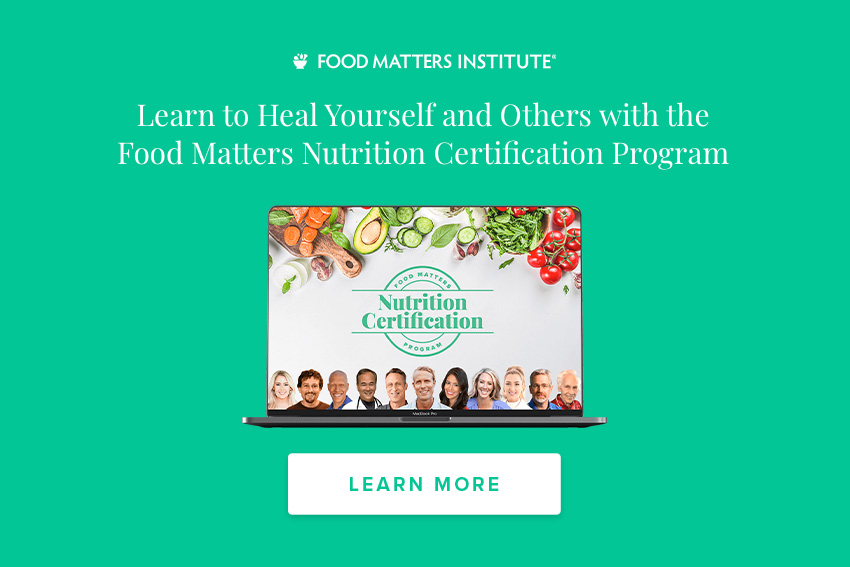 ---