Raw Cashew Mayo (Dairy Free Recipe)
ADD TO MY RECIPES
Store bought mayo is laden with additives and unnecessary ingredients, but you might not have realized just how easy it is to make yourself. Give this dairy free, raw version a try and you will never go back!
Ingredients
1/2 cup of raw cashews

1/4 cup virgin olive oil

1/4 cup lemon or lime juice (around 2 whole lemons)

2 teaspoons raw honey

1 teaspoon seeded mustard (optional)

Himalayan sea salt and pepper to taste
Method
Blend the raw cashews, Himalayan sea salt & pepper in a high-speed blender or food processor until super fine powder.

Add equal parts freshly squeezed lemon juice and virgin olive oil.

Add a little raw honey and seeded mustard.

Blend until thick and smooth, should take around 20 seconds.

Continue to add a few tablespoons of water at a time until desired consistency is reached.

You can vary as you like and add water to thin it out as it will naturally thicken in the fridge as the cashews absorb most moisture.

Store in the fridge for up to 3 days and use on salads, rice, sourdough, in pasta… the choices are endless!
Some health foods are non-negotiable. You can shop the Food Matters' pantry staples here.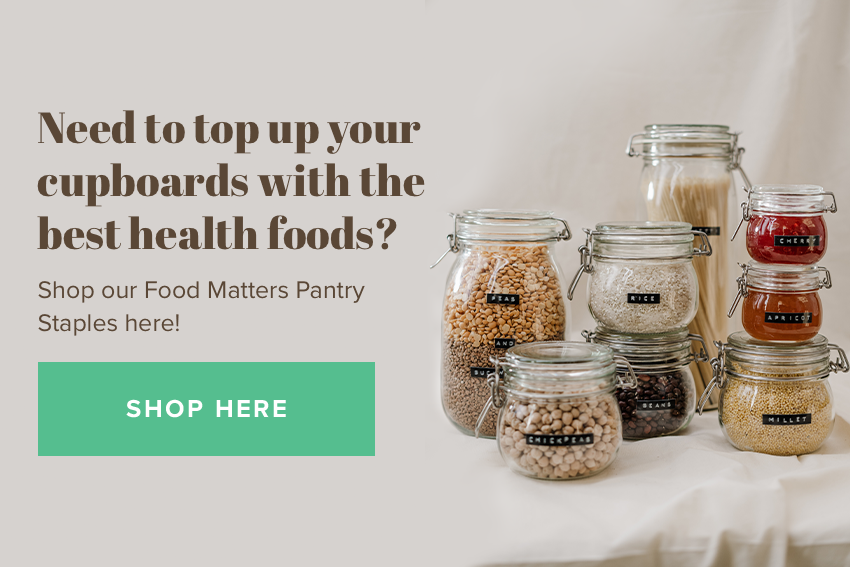 ---