MEET THE EXPERTS OF FMTV LIVE 2015: Dave Asprey
We are halfway through FMTV Live and the Food Matters Team is buzzing! We are overwhelmed with your positive feedback from the screenings of the films; Origins & Hungry For Change and have learnt so much from the exclusive interviews with Pedram Shojai & Kris Carr (We hope you have too). But there is so much more to come! We are taking you on a journey to wellness and it's only just started, you have met Pedram & Kris….Now it's time to meet our third global health expert

MEET DAVE ASPREY

Have you ever thought of forgetting the milk in your coffee and combining the espresso with fat? The man more recently known for this alternative beverage (Coffee with grass-fed organic butter) has had a history of entrepreneurial success both in the Silicon Valley and now the wellness industry. His more recent project 'Bulletproof' is receiving worldwide attention for guiding individuals into taking control of their biochemistry and ultimately reaching peak performance. The brand includes a New York Times bestseller 'The Bullet Proof Diet", Number 1 health podcast 'Bulletproof Radio" and top new release on FMTV 'Moldy' which explores the dangers of toxic mold residing in homes.

The founder of Bulletproof was not always the picture of health. Dave's story to wellness was outlandish; he spent over 300K and two decades to hack his own biology. Dave lost 100lbs in the process, gained 20 IQ points, lowered his biological age and learnt to sleep more efficiently in less time all without counting calories or excessive exercise. Learning to do these things ultimately transformed him into a better entrepreneur, better husband and better father. Dave learnt to control his body biochemistry and build connections between the body and mind to execute at levels far beyond the standard. His work includes guidelines to never burning out, getting sick and stress to control your decisions.

As a part of FMTV Live 2015, we are screening Dave's film 'Moldy' an eye-opening documentary about toxic mold, a topic close to Dave who knows all too well the damaging effects of this harmful growth and impact it can have on your performance.
Missed The Live Calls? Register For FMTV Today And Get Access To All The Live Calls Plus The Entire FMTV Catalogue, Register Here Today!
Get access to the entire Food Matters Film Library. Start watching here.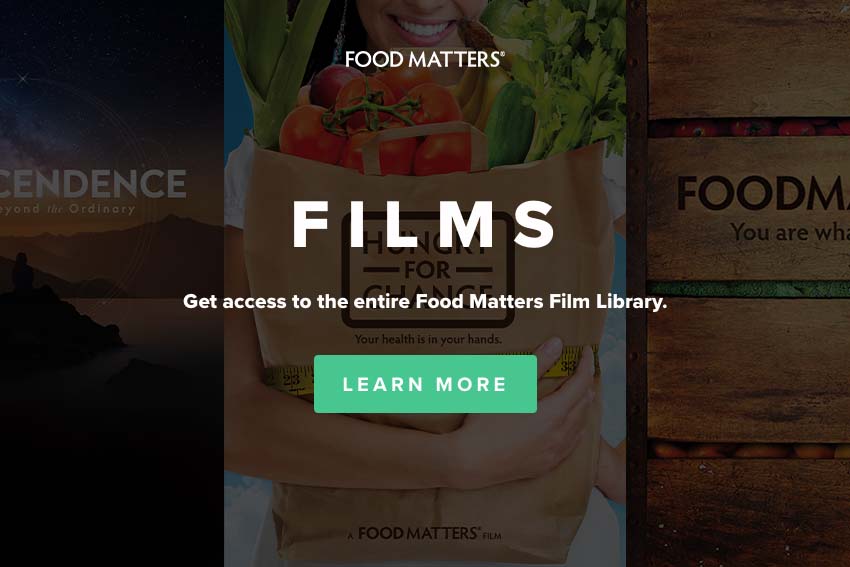 ---