The Real Reason a Cleanse Helps You Lose Weight
Are you looking to get rid of a little belly fat? Perhaps you've decided to lose a bit of weight and adopt a healthier lifestyle. Whatever your weight loss goals may be, it's a great reason to consider a cleanse. But before you jump on board with the first cleanse you hear about, make sure you do a little digging first.
There are some misconceptions out there and cleanses aren't a simple one size fits all solution. There's a science behind why a cleanse can help you shed the pounds. Here's the skinny on why you want to choose a healthy cleanse...
Is There a Wrong Way to Cleanse?
A typical cleanse may promise rapid weight loss, but if it's not done with your health in mind, it may be setting you up for a flop. Throwing your body into starvation mode for a few days will undoubtedly change that number you see on your scale, but it may not be the way you want to go. You see, many cleanses put harsh restrictions on your body, which may include:
Drastically reduced portions

Juice Only Cleanses

No fiber

No protein
Doesn't sound all that glamorous, does it?
The Pitfalls of a Limited Cleanse
The trouble with these restrictions begins with the energy that's stripped from you from the get-go. While proteins, for instance, are believed by some to bulk you up and add a roadblock to your weight loss cleansing efforts, it's quite the opposite. Without a small portion of clean proteins, healthy fats, and a bit of fiber, you may not have the energy or motivation to do much more than veg out on the sofa! While you're there, you'll probably be:
Fighting off cravings

Spending the day listening to your stomach growl

Lacking the energy to exercise

Become a very unbearable person to be around

Contemplating sneaking a few cheats or even cutting your cleanse short
The Healthy Way to Cleanse
When you commit to a healthy cleanse, you feel satisfied, energized, and motivated all day. Your body begins to thrive again when it receives the nutrients it's been lacking for so long. Add some collagen-rich bone broth, and you begin to melt away stubborn belly fat that hasn't budged in ages!
Bye-Bye Belly Fat
But how can this be? A cleanse full of delicious bone broth adds essential nutrients to your diet that targets toxins and inflammation in your digestive tract. With the help of gelatin, amino acids, and vitamins, bone broth calms, heals, and repairs the damage done by inflammation. And I always say, a happy gut leads to health and wellness throughout your body, both inside and out.
The Big Pay-Off
In a nutshell, when your gut is healthy, it pays it forward to the rest of your body. Your body is repaired and rejuvenated by the nutritious bath you've provided your cells. And just like that, your organs function at optimal levels, toxins are flushed out, and the pounds begin to melt off practically before your eyes!
So, trust me when I say it's not the starvation mode that drops pounds and keeps it off. It's the right cleanse and reset of your systems and commitment to a lifestyle change that will have you looking and feeling happy, healthy, and sexy again!
Take the stress out of cooking with 21-days of guided meal plans, shopping lists, and nutrition support. You'll find all of this, and more, in our signature Clean Eating Program.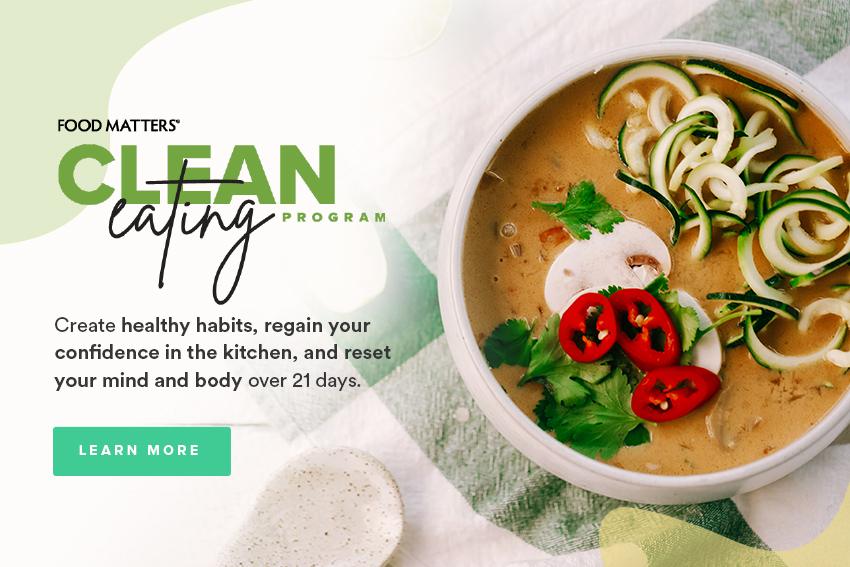 ---