The Benefits Of Using Oil On Your Skin
We know more than anyone that what you put inside your body matters but how often do you stop and consider what you put ON your body? Ditch the toxic moisturizers and discover why you should nourish your skin with these 4 natural oils.

I've been a longtime lover of using oil on my skin; not only is it quick, simple and effective - it's super moisturizing, protecting, in some cases antibacterial, and in all cases, decadent!

Here are some of my favorite oils, and why you should try them today.
Almond Oil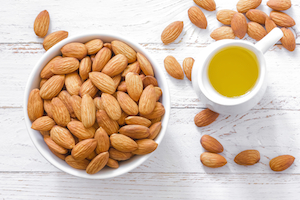 Almond oil is extracted from dried almonds through a cold pressing process. Almonds and almond oil are rich in vitamins E, A and D and are high in oleic and linoleic acids. It's a light oil, perfect for easily irritated and younger skins.

It's moisturizing

Almonds allow moisture to absorb, and stay absorbed in the skin. It's probably the most user-friendly of all oils, and glides easily onto the skin. It absorbs quickly, especially if your skin is damp upon application (always recommended).

It's anti-inflammatory

Almond oil has a calming and soothing effect on irritated skin, skin allergies and inflammation. It has both the ability to soothe as well as treat skin allergies. Minor wounds, dry and chapped skin, and other skin infections can also be treated using almond oil.

It's balancing

Almond oil helps to balance the skin's natural pH and oil levels, so even if you do suffer from oily skin, you'll see the benefits.

It's hydrating

Almond oil helps the skin hold in moisture, which will help plump the skin - and reducing the look of fine lines. Whilst not a permanent fix, with regular use over time, you'll help your skin in preventing deep creases.
Jojoba oil
Jojoba oil is the oil extracted from the bean-like seeds of the desert shrub 'Simmondsia chinensis'. The plant produces a fruit, which in turn bears a seed containing a liquid wax.

The wax contains vitamin E and phospholipids, is hypoallergenic, anti-inflammatory, anti-bacterial and non-toxic.

It mimics sebum

Jojoba oil is very similar to sebum–the oil that we secrete to lubricate skin and hair–and can be used as a sebum substitution for people with decreased production.

It's great for treating acne

Due to its antibacterial and anti-inflammatory nature, jojoba oil helps heal and prevent further acne from occurring.
Avocado Oil
Avocado oil it is extracted from the flesh of avocado through cold pressing and this is extremely beneficial for your skin.

It's rejuvenating and anti-aging

Avocado oil is rich in Vitamin E; one of the most important vitamins for your skin, and is brilliant for use daily. It is a powerful antioxidant that fights free radicals which damage the skin. Compared to other fruits, avocado has the highest amount of vitamin E.

It's rich in fatty acids

Which are important to the health, healing and general texture of your skin
Coconut Oil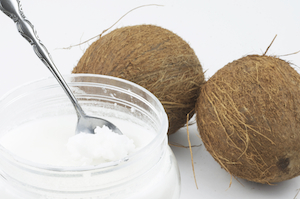 One of my personal favorites, coconut oil is great used as a cleanser, as well as a moisturizer. It's highly versatile and is antibacterial, antimicrobial and anti-fungal. It reduces inflammation and moisturizes the skin beautifully.

It's perfect for acne prone skin

Due to its anti-bacterial properties, it aids in healing the skin and balances out oil production

It can be used to heal cuts and abrasions

Simply pop some oil on the affected area, and let the oil do the rest. It's also great to use on pets.
What Oils Do You Like To Use On Your Face?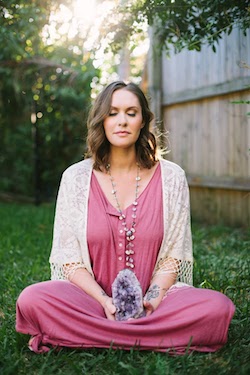 Adele McConnell is the effervescent founder of Vegiehead.com- a place where saucy, tempting recipes live and my inspiring words touch hearts. She's an enlightening author and recipe evolutionist for people who want to enjoy more plant based recipes in their diet. Her published book 'The Vegan Cookbook' can be found in any good bookstore worldwide and her ebooks are available online. She's also created 'The Vegie Head Academy'- the worlds first online plant based cooking program.
---
If you haven't already, join our free global challenge at www.GetOffTheGluten.com to receive daily recipes & health tips, access to our private group for support and inspiration, plus before and after testing to track your progress in key areas of your life such as weight, sleep, bloating, skin-conditions, mental health and more!
JOIN THE GROUP CHALLENGE STARTS IN: