Emily Spurling of Karma Being is a Yoga Teacher and Certified Holistic Health Coach who facilitates health and yoga retreats around the World. Emily is an eternal student of yoga globally and is formally trained in Hatha and Vinyasa flow, she has beautifully combined these styles to create her own much-loved yoga experience. This 'fusion' style is the perfect blend of light and shade, one flow will have you generating heat and building lean muscle and in the next you will be blissing out in a slow, opening restorative sequence. Recently she has birthed her own take on the merging of Yoga and High-Intensity Interval Training (HIIT) for Yogis who want to take their fitness and physique to the next level. Emily's style continues to evolve in unison with the ever changing landscape of her life. "Yoga has soothed my body after days snowboarding and surfing, nurtured me through the late stages of pregnancy and early days of motherhood and most recently helped me to be stronger than ever both physically and mentally." Emily is drawn to yoga and meditation as a way to become fully present and 'show up' as the best version of herself in all areas of life. "We are all expected to wear so many different 'hats' every day, as a mother of two beautiful children, a wife, entrepreneur and teacher, to name a few, it can be really confusing and be challenging to stay grounded, positive and on my path. If we are not living in the moment then we're not showing up, Yoga and meditation are my secret weapon and it is my pleasure to share this gift with you."
My Articles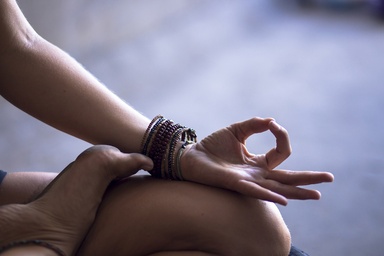 Health Tips
Busy Mind? Stop And Try This Short Meditation

Emily Spurling
Mar 31, 2019
The average human being has about 60 thousand thoughts per day, which works out to be around one thought every 1.5 seconds, and 90% ...
Read more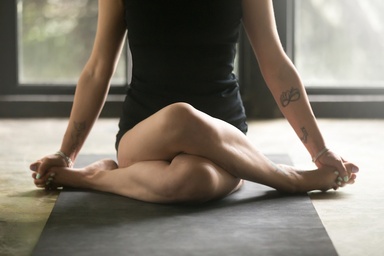 Active Living
Incognito Airport Yoga

Emily Spurling
Aug 10, 2018
Make the most of that lull time between connecting flights, and prepare your body with some incognito yoga poses.
Read more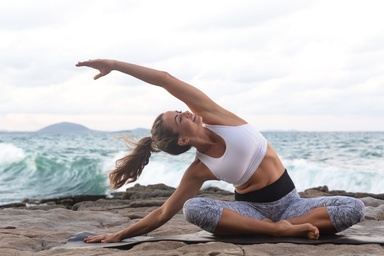 Active Living
Are You Maximizing Your Yoga Practice?

Emily Spurling
Mar 27, 2018
Since becoming a mother, I began to play with my favorite yoga poses and adapted them to ft the HIIT mold maintaining the Yoga ...
Read more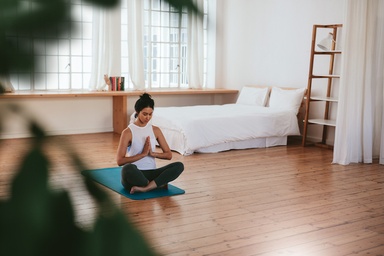 Happiness
10 Ways To Find Balance In Your Life

Emily Spurling
Oct 20, 2017
Work, family commitments, bills… how many balls do you have in the air right now? Here are 10 tips to help you stay balanced.
Read more
Happiness
How Yoga Can Improve Your Sex Life In Almost Every Way Possible

Emily Spurling
Jun 14, 2017
As if the improvement to your digestion, mobility, and pain management weren't enough, practicing yoga can make you a better life partner. Here's how ...
Read more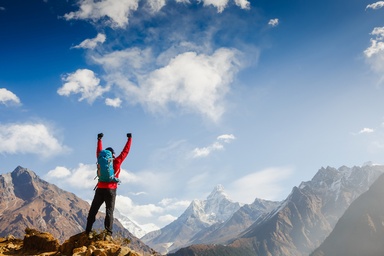 Happiness
4 Steps To An Abundant Life

Emily Spurling
May 10, 2017
Is there something you wish you'd done differently? What does your ultimate life look like? Here are 4 steps that will instantly improve the ...
Read more