We love discovering new and exciting contributions from our growing community. If you have something inspirational you would like to share, here's what you need to know:
Original Content - We ask that any articles/recipes submitted be unique and 100% original to Food Matters. We will not accept any posts that have been published or submitted elsewhere online, or that you plan to submit elsewhere. This includes personal blogs or websites.
Word Count - We request that articles stay within the range of 250 - 1000 words. Please stay under the limit of 1000 words. If you've got a lot to say, why not break it up into separate articles?
Tone - Positive, warm and relatable. Please refrain from slandering brands/companies, using wording others may find offensive and be sure to keep any hard-hitting posts informative versus malicious. Check out what we've previously posted on our site to get a feel for the vibe.
Health Claims - If you make a health claim and refer to statistics or a study, please include reference links to your sources. Ensure that your sources are credible - such as scientific papers, academic journals and other appropriate knowledge bases. Please also keep in mind that everyone's body is individual and that what works for some might not work for others.
Preferred Format - Please send your article or recipe as an editable google document. If you don't use Google Docs, please copy the article/recipe directly into your email.
SEO-Driven Content Will Not Be Accepted - If your intention is to write articles purely to link keywords to increase your SEO or to promote a brand or product in a post, it will not be accepted. If you work for a content farm, please kindly bow out now.
Bio and Promotion - We do not provide monetary compensation to contributors, however we will of course ensure you receive lots of exposure by crediting the article to you with a brief bio that contains links to your personal website and social media channels (specifically Facebook, Pinterest, Instagram and Twitter.)

Please do not put links into your bio, we do this for you using the clickable icons! See an example here: www.foodmatters.com/author/james-colquhoun

We ask that bios are between 2-3 sentences and give a snapshot of who you are and what your life intention is. Food Matters receives over 2 million visitors a month and is a great online hub to create awareness of who you are and what you do. Plus, we will also feature your recipe or article on our social media network with the potential reach of over 3.5 million followers!
Connect - We love it when contributors connect with our readers. If you would like to reply to comments on your post or Facebook posts promoting your post, please feel free to jump in the conversation. Our community loves to hear from the authors.
Review Process - You might not know this, but our Food Matters team is only made up of a small amount of Food Matters Angels. We take great pride in reviewing every submission carefully that arrives in our inbox. We ask that you give us 14 days to respond to your submission if your piece has been approved. Please do not follow up before then. If you don't hear from us, we unfortunately have decided that your piece is not quite right for our audience. Please wait out the 14 day review period before submitting a different post.

As a contributor to Food Matters you accept our terms and conditions, and any edits that the Food Matters Communications team deems necessary before your post is published.
PRO TIP - Have someone proofread your article. The Food Matters Communications Team can help to add final touches to your article but unfortunately we cannot re-write it for you. Double-check your sentence structure before you submit your article and make sure relevant references are included. Spelling, grammar and formatting are super important if you want us to take your article seriously!
---
WHAT TYPES OF ARTICLES AND RECIPES ARE WE LOOKING FOR?
The posts we love most are those that inspire and uplift our community. We do not set strict guidelines on what topics or styles of writing you should submit; however we have found that the pieces that resonate best with our audience are positive, quick and easy recipes (preferably vegan/vegetarian), fun health tips and facts, and stories of practical steps you have taken to improve your health that could also be of benefit to our readers.
Our audiences are predominantly female between 25-55 years old, so it helps to write with a feminine tone and to keep this demographic in mind when writing your submission.
Photos - We love photos and encourage all contributors to submit a selection of unique photos with their posts. Photos should be a minimum of 850 pixels wide by 567 tall. Bigger the better, and as high resolution as possible. Natural, organic-looking photos are the best, using natural light if possible. Please don't send a stock image for your recipe but we appreciate you sourcing a suitable stock image for your articles. Otherwise, we can source an article image for you.
When Sharing Recipes - As well as an original, high-res photo of your dish prepared. Recipes need to also include ingredients, clear directions on how to prepare the recipe, and an introductory paragraph about either key benefits of the main ingredients or what has inspired you to create the dish.
Please include:

Introduction Paragraph
Serves
Total time to prepare the dish
Ingredients (metric and imperial measurements)
Method
---
WHY SHARE YOUR WORK WITH FOOD MATTERS?
You'll light up the world!

Our intention behind Food Matters is to light up the world one person at a time with the knowledge of health and nutrition. By contributing work to Food Matters, you will be part of this vision and be helping our tribe of millions continue to be passionate about their wellness journey. By sharing your own personal piece of inspiration, you could be transforming lives.

You'll be touching millions of people.

Our tribe of wellness warriors is made up of millions of health and wellness enthusiasts that live all across the world. By contributing work to Food Matters, you have the potential to have your published pieces be seen by some of the most passionate people in the wellness space.

Work at your own pace.

There are no set deadlines when submitting work to Food Matters. Simply send through your submissions when your creative juices are flowing and sit back and relax.

Grow and achieve your dreams.

When you submit work to Food Matters our team of angels will assist you with picking the best title and photos that are going to encourage the most engagement for your piece. We also set out intention for every piece of content that goes out and put love and energy to promote across our social media channels. Along the way, we hope we can help you grow professionally and achieve dreams you thought were only possible in the land of slumber. We hope to see many of you increase your followings and have opportunities arise from sharing your work with Food Matters.
HAPPY STORY OF ONE OF OUR CONTRIBUTORS:
Below is an example of just one of our contributors that has seen a vast amount of exposure from submitting content to Food Matters. The Organic Sisters have received over 250,000 in visitors to their recipe for a decadent Caramel Slice that they supplied in November 2014. This number continues to grow every day with our strong SEO strategy.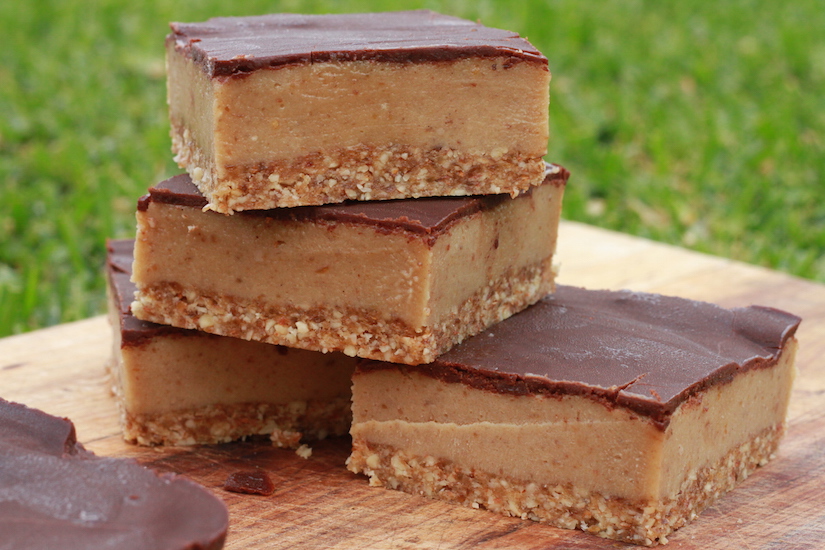 (https://www.foodmatters.com/recipe/raw-caramel-slice-recipe)
That's 250,000 people that have seen their brand and links to their own website and social media network. They have also received over 65,000 likes through our Facebook plugin on the page and tens of thousands more directly on Facebook and through email promotion.
But it doesn't stop here! As it's a recipe that our community loves, we continue to promote it on a regular basis to our audience. We're all about supporting great content contributors!
---
THINGS TO ASK YOURSELF BEFORE YOU SUBMIT YOUR WORK
Is the content relevant to Food Matters? If it's 101 ways to knit cat outfits, it might not be the right fit.
Has this topic been covered before and if so, recently? If you have a new spin on a topic or think you've created a better piece of content, we'd love to see it!
Will readers benefit from the content? We try to only share content that comes from good intention and is going to genuinely help our community out on their health & wellness journey.
Is the content easy to understand? As much as our team, especially the qualified nutritionists and dieticians, love in-depth content with heavy information, try and keep the "majority" at mind when writing. Try to keep it simple but insightful.
If you're submitting a recipe, is it simple to follow and easy to create? If the recipe calls for special peppers only located on top of a specific mountain in a tiny remote village, it's not practical for the everyday cook. Try to also limit the amount of tools required.
Most importantly, ask yourself if you're proud of your work. If you believe it holds all of the qualities above and you're proud as punch with it, there's no doubt we will be too!
---
READY TO SUBMIT YOUR INSPIRATIONAL PIECE?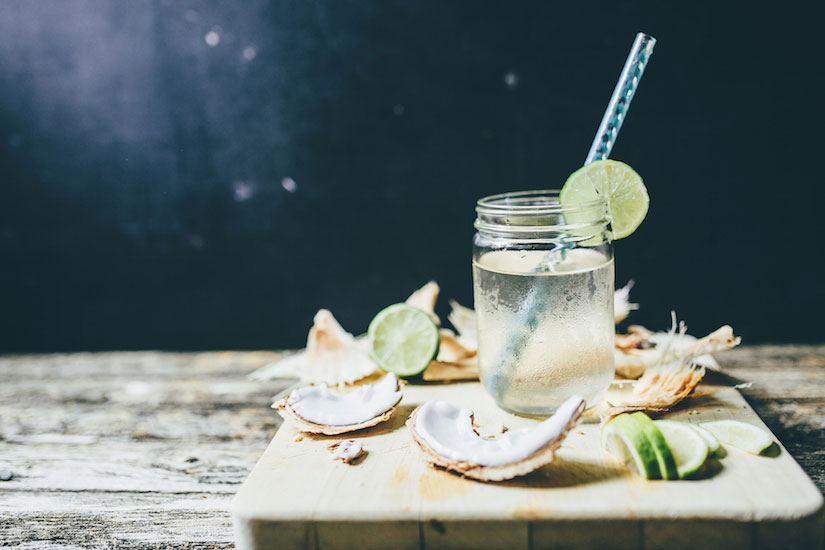 Please email
contribute@foodmatters.com
with the subject line:
(Your Name): (And then the name of your piece)
e.g. Johnny Appleseed: 25 Reasons To Love Kale
If your attachments, including photos, are over 8 MB, please include them in a zip file or a dropbox link. Make sure your files are clean and virus-free. We don't want to catch any nasty bugs in the office ;-)
We look forward to reviewing your work and will be in contact within 14 days.
Have a beautiful day!
Yours in wellness,
The Food Matters Team.