How To Juice Your Way To Vibrant Health with Joe Cross
Listen on the
food matters podcast
In this week's podcast episode, join James in this juicy conversation with Joe Cross - an entrepreneur, author, filmmaker, and wellness advocate. In this conversation, discover Joe's journey to health, and how he experiences the radical health benefits of consuming freshly extracted vegetable and fruit juices to help him reboot and get back on track to living a healthy and vibrant life.
In this week's episode with Joe Cross you'll discover:
Joe's journey to health and how he maintains the balance of a healthy lifestyle.
The unique benefits of combining fasting with juicing.
Juices vs. smoothies, how they differ, and the benefits of each.
How Joe keeps a healthy balance to his life, even with ups and downs.
The importance of mindset, and how to develop a positive relationship with self and those around us.
What being healthy really looks like and how you can get started on your own journey to juicing.
How to overcome the perceived challenges and barriers of juice cleansing.
How to transition from juices back to a natural diet of whole foods.
Joe's message to the world for the betterment of humanity.
Episode resources:
Thank you so much for joining us for this episode. We would love to hear your thoughts on the show, everything that you love, and all that you want to hear more of, so please leave us a comment below. If you loved this episode, consider sharing it with someone you know will benefit.
If you want to discover more about the amazing benefits of juicing, check out our brand-new Food Matters Juice Detox.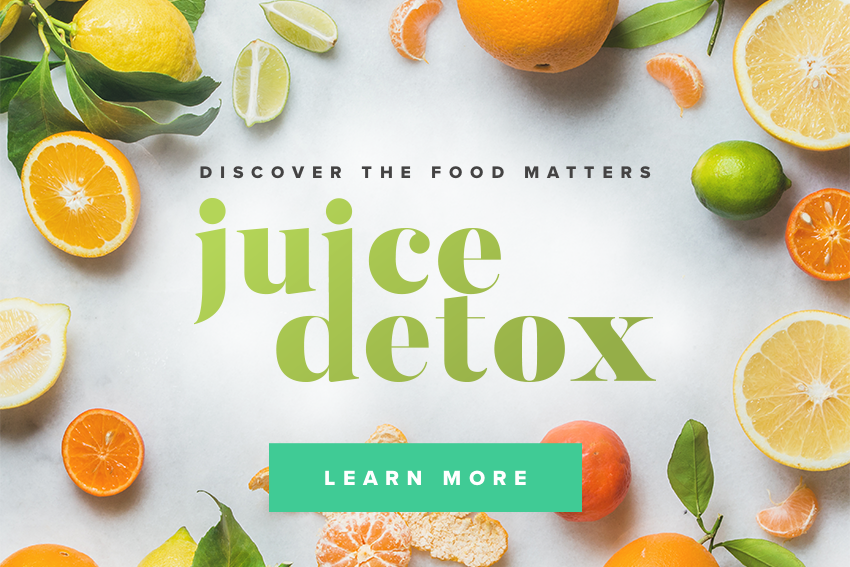 ---