10 Of The Best Road Trip Snacks
An essential part of a great road trip are the healthy snacks you take with you! Fruit and vegetables make great snacks for short distances, but can sometimes get squished or damaged, and unless well packaged, don't tolerate the heat of long car trips too well. So we've rounded up 10 of our favorite recipe ideas to ensure you've got something delicious, satisfying and easy to hold that will last the distance:
1. Healthy Granola Bar
This fruit free, satisfying granola bar uses only 5 ingredients, stores well, and makes a great treat, providing slow-releasing energy for the journey ahead!
2. No-Bake Protein Bar
Whip these up in minutes and set them in the fridge. They'll curb your appetite in no time, and keep it at bay!
3. Spiced Pumpkin and Carrot Muffins
Skip the gas station cakes loaded with artificial colors, flavors and various other ingredients. Instead, bring these divine paleo-friendly gluten free muffins to pair with a cup of tea, coffee or coconut water!
4.Double Chocolate Brownie Bliss Balls
Satisfy your sweet tooth with these chocolatey bites of goodness! No nasties added, you'll get your chocolate fix as well as a hit of antioxidants, vitamins and minerals!
5.Chili Spiced Mixed Nuts
Ready to feel the heat? Spice things up a little by snacking on mixed nuts tossed and roasted in tongue-tingling spices such as chili and cumin!
6.Vegetable 'Sushi' Rolls
Skip the rice and load it up with extra vegetables! These sushi rolls make a great one-handed snack, just be sure to keep them in a cooler bag to stay fresh.
7.Roasted Chickpeas
High in protein, a source of fiber and packed with vitamins and minerals, these roasted chickpeas make a great addition to your snack box!
8.Baked Vegetable Chips
Step aside regular potato chips, these baked vegetable chips taste awesome and they're so easy to make! Keep them fresh and crispy in an airtight container. You can use almost any vegetable you have!
9.Paleo Pancakes
Make a batch of paleo pancakes to take with you! Spread with a little chia jam or nut butter, or eat them plain. Delicious! Tip: Just make sure they've cooled before packing them so they don't go soggy.
10.Apple Flax Crackers
Change things up by creating a sweet variety of homemade flax crackers. Sandwich half a banana between two slices, add a little nut butter, or eat like a chip. They're loaded with fiber and healthy fats to keep you feeling satisfied!

Have we sparked some creative ideas for you? Whatever healthy snacks you decide to take, we wish you a wonderful, safe trip!
What's your ultimate healthy road trip snack?
Do you have a passion for nutrition & natural healing?. Learn more about the Food Matters Nutrition Certification  Program here.
ENROLLMENT & BONUSES CLOSE IN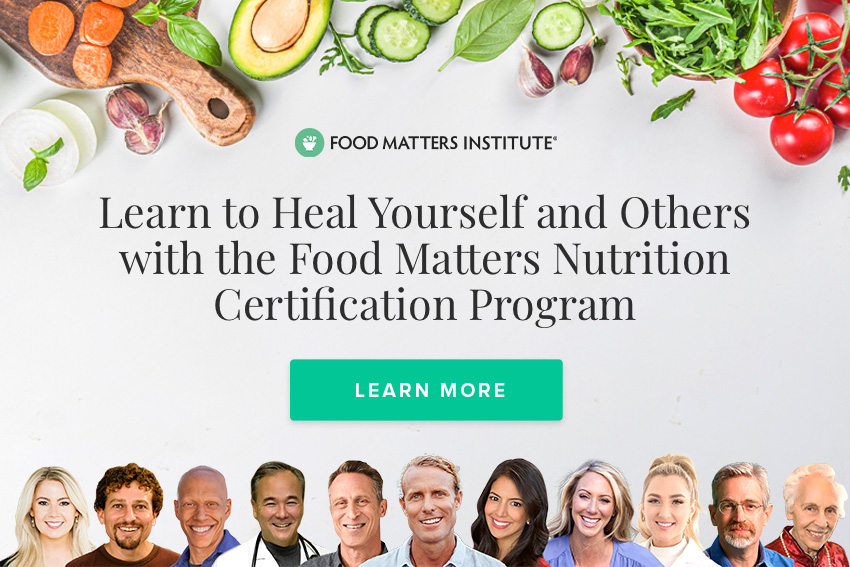 ---