5 Quick and Healthy Lunch Ideas For Busy People
Most days we can whip together a quick breakfast and nights, we have a little extra time to prepare a dish. A healthy lunch, however, can be a little trickier to organize!

Don't let a busy schedule get in the way of eating healthy. Make these ideas in less than 10 minutes!
1. Make A Quinoa Veggie Bowl
Toss together to combine your choice of fresh or cooked vegetables with cooked quinoa, fresh herbs, and a dressing such as tahini, apple cider vinegar, cashew cheese or mashed avocado. This Mexican Quinoa Bowl has us excited for lunch!
2. Savory Muffins
Cook vegetable muffins or mini frittatas in bulk on the weekends. Take with you to work and serve with a side salad. There are many options available, you can even use leftover juice pulp.
3. Load Up A Potato
Slice a pre-baked sweet potato and fill with your choice of toppings. We love beans, fresh salsa, guacamole and greens! Or this one!
4. That's a Wrap
Use large leafy green lettuce leaves as a nutrient-rich alternative to a regular wrap. Simply add your favorite fillings. Try vegetables with fish/egg, curried lentils, chilli beans, or falafels! We love these Lentil Cups!
5. Bigger Dinners
The quickest way to prepare a healthy lunch, is to make more of your healthy dinner! When dishing out your nighttime meal, put some away in a container ready for the next day. Easy!

Don't let your busy schedule get in the way of your health goals. A healthy lunch can help keep us focused, prevent the 3pm energy slump, boost our mood and sustain us till dinner.
What are some of your go-to meals for quick and easy lunches?
Do you have a passion for nutrition & natural healing?. Learn more about the Food Matters Nutrition Certification  Program here.
ENROLLMENT & BONUSES CLOSE IN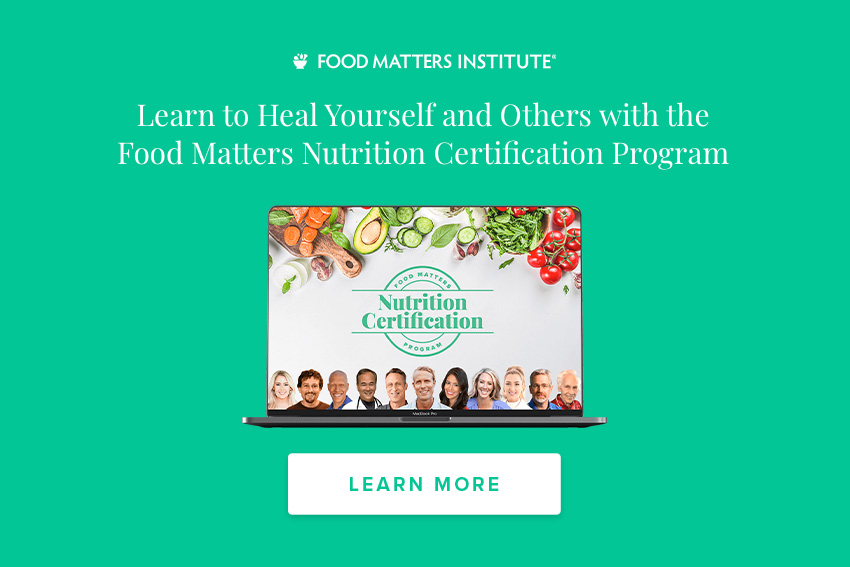 ---