5 Reasons To Drink Herbal Tea
Herbal teas, also known as tisanes and infusions, are a nutritious alternative to traditional black tea or coffee. Here are five reasons why herbal teas should find their way into your tea drinking ritual:
1. Nutrition
Herbal teas are made from plants – vibrant, nutritious plants! When hot water hits the flowers, leaves, roots or fruits in your herbal tea, vitamins and minerals are released from
the herbs. Different herbal teas have various nutritional qualities; some of the most nutritive herbs to drink as a tea are chamomile, hibiscus, nettle leaf and rosehip.
2. Therapeutic benefit
Looking for an easy home herbal remedy? Herbal tea may be just what you're looking for. Herbs used in Western Herbal Medicine and Traditional Chinese Medicine can be taken therapeutically as a tea to ease symptoms. For example, ginger tea has long been used to help ease nausea, and peppermint tea is a great head-clearer if you are congested with a head cold.
3. Natural energy
The vast majority of herbs used in herbal teas are caffeine-free. Many herbs contain natural energy-promoting agents that won't leave you with a caffeine crash. Licorice root herbal tea supports your adrenals to give a nice, nourishing boost of energy, and ginseng tea helps your body adapt to stress in a natural way.
4. Time to chill
Many of us lead such busy lives, it's hard to switch off. The importance of getting good, restful sleep is fundamental to good health, and many herbal teas can help calm the nervous system. Passionflower tea is a great addition to your wind-down ritual, settling your busy brain and preparing the body for sleep. Lemon balm tea is also a great tonic for the nervous system, calming the mind and lifting the spirit.
5. Nourishing your spirit
The ceremony and ritual around preparing herbal tea allow you to take time out. Time to breathe, time to daydream, time for you. While you are brewing your herbal tea, I encourage you to take a moment to meditate. Breathe in the steam from your tea cup, appreciate the colour of your tea and take the time to enjoy the taste of your tea before moving on with your day. Tea time is a sacred time for you.

What's Your Favourite Thing About Drinking Tea?
---
If you haven't already, join our free global challenge at www.GetOffTheGluten.com to receive daily recipes & health tips, access to our private group for support and inspiration, plus before and after testing to track your progress in key areas of your life such as weight, sleep, bloating, skin-conditions, mental health and more!
JOIN THE GROUP CHALLENGE STARTS IN: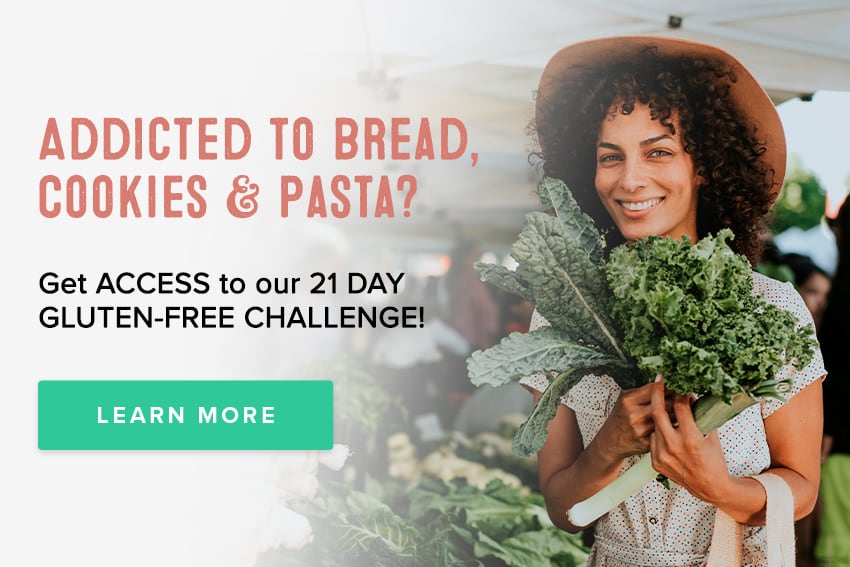 ---