5 Tips to Help You Start Journaling Today
We are always talking about adding tools to your "wellness toolbox", it's important to have a variety of tools that you can call upon when you need them throughout life. Some tools you'll use every so often and others will become part of your day-to-day life. Journaling is one of those tools that when used consistently can have positive effects on your health, especially your mental health.
Journaling is a powerful way to connect and bring a deeper awareness to your internal self. Here are some reasons to develop your own journaling practice:
Mindfulness: journaling can act as an anchor for a wandering mind, as you engage with your thoughts and put them onto paper.

Healing: writing, as a form of expression, can be a powerful healing mechanism.

Manifesting Goals: writing down goals, ambitions, and dreams is part of the process of manifesting your reality!

Emotional Release: use the pages of your journal as an outlet for processing your emotions, and become consciously aware of what you are holding on to.

Healthy Habits: setting aside time to write as part of your daily ritual is a form of self-discipline opening yourself up to developing other healthy habits.

Awakens Creativity: whether it's writing or doodling, journaling can open you up to creative expression.
So, your task this week is to treat yourself to a beautiful new journal, some pens and any stickers or tabs that will help inspire you (yes, this is your permission to go stationery shopping)!

Journaling shouldn't feel like a chore, it can be really fun and should inspire you!

Not Sure Where to Start? Here Are 5 Tips to Help You
1. Affirmations
Pick an affirmation that you can write at the start of each journaling practice. It might be that same one for weeks or a different one each day! Start here with: "I am free from worry. I am at peace with myself"
2. Practice Gratitude
Write down your favorite part of the day or who you appreciate most in your life.
3. Create Lists
Free some space in your mind with lists! Recipes to try, movies to watch, people to see, holiday ideas.
4. Mental Health Check
What things do I need to change to nurture my mind, body, soul?
5. Free Flow/Brain Dump
Don't overthink it! Just start writing, drawing, planning, manifesting ANYTHING. There doesn't have to be any strict structure to putting your thoughts on paper.
Have you tried journaling? Let us know in the comments below!
Take the stress out of cooking with 21-days of guided meal plans, shopping lists, and nutrition support. You'll find all of this, and more, in our signature Clean Eating Program.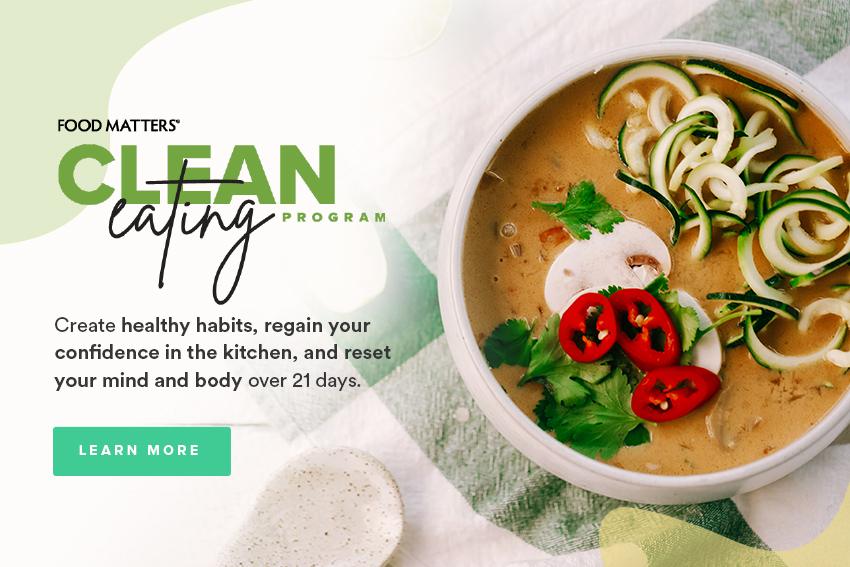 ---