Aquafaba: What Is It & What Can You Do With It?
Remember the slightly sweet and sticky chickpea juice you wash down the sink? You might want to rethink that tactic. That's aquafaba, the miracle liquid, and it's worth its weight in gold. It's thick, only ever-so-slightly fragrant, and as luck would have it - makes the perfect substitute for egg whites. It's more affordable than the packaged, purpose-made replacements, and chances are it's something you've already got in your cupboard.
The water retains very little in the way of micro and macronutrients, making it the perfect substitute for those seeking a low-calorie alternative to eggs and dairy. A tablespoon of low-sodium aquafaba contains between three and five calories! And as many of us have discovered, and the research is beginning to show, the high consumption of dairy in our Western diet is contributing to widespread health ailments. We're not saying cut it out entirely, but take this opportunity to explore an alternative.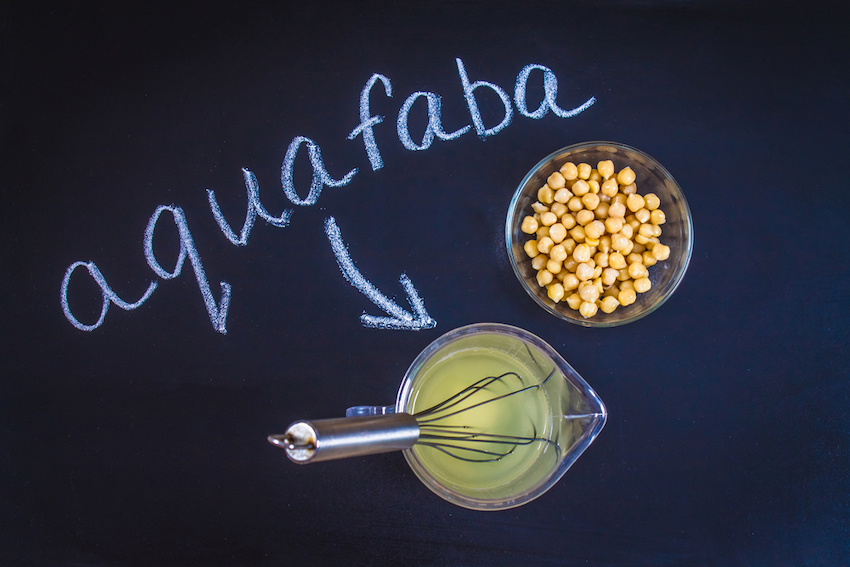 So you're convinced that you should experiment with your bean juice, let's start playing! The trick is to beat it to the consistency of egg whites and the world's your vegan oyster.
Tuck Into Some Chocolate Mousse
Simply whisk the liquid of a can of chickpeas, until it forms stiff peaks like egg whites. Fold through 1 teaspoon of stevia, a pinch of salt, and 100g of cooled melted chocolate. Mousse made easy!
Whip Up Some Meringues
Those stiff, foamy peaks from your mousse? They also make perfect, low-cal, and vegan meringues. Just replace the liquid from a can of chickpeas in your tried and true recipe!
Sumptuous, Savory Crepes
Transport yourself to France with this easy crepe recipe. ⅓ cup of aquafaba acts as the important binding agent for 1 cup of flour and 1 ⅓ cups of dairy-free milk. Simply whisk your aquafaba til foamy, stir through your milk, and sift in the flour. You can add a pinch of salt if you desire, and cook your favorite crepes without any worries!
Make A Quick Mayo or Aioli
Blitz 3 tablespoons aquafaba, 1 tablespoon apple cider vinegar, ½ teaspoon Dijon Mustard, and ½ teaspoon of salt. Then, on the slowest setting, slowly pour in 1 cup of extra virgin olive oil. Make sure it is blending consistently, then almost suddenly it will become a thick mayonnaise. You can stir through lemon juice and crushed garlic to make this into a beautiful, easy aioli.
Shake Some Vegan Cocktails
Too often have we missed out on our most-loved cocktails because the raw egg white has been a little offputting. Thanks to the texture of aquafaba, a simple tablespoon adds that frothy, creaminess we know and love.
What are your favorite aquafaba recipes? Share them with our community in the comments below!
Do you have a passion for nutrition & natural healing?. Learn more about the Food Matters Nutrition Certification  Program here.
ENROLLMENT & BONUSES CLOSE IN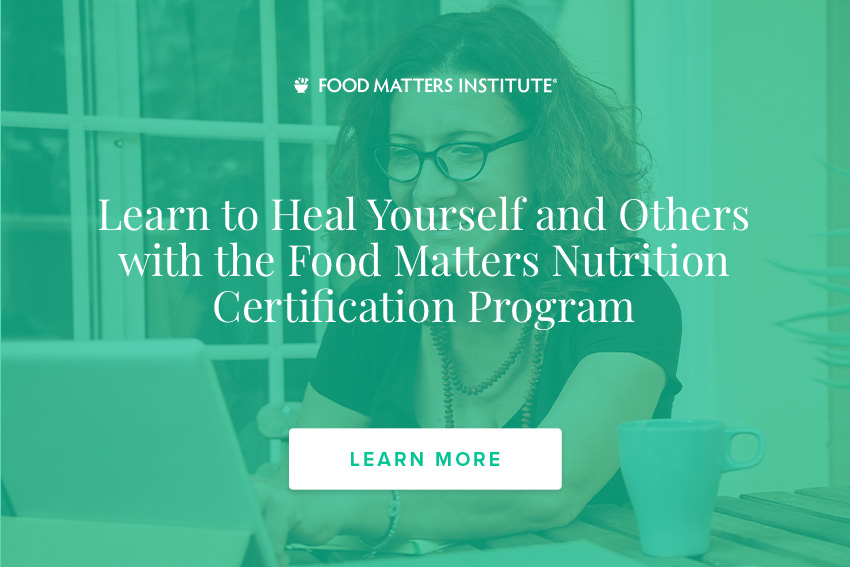 ---