Are You Addicted to Your Phone?
Keeping connected is paramount in today's digital society, but is our inconsumable obsession with our smartphones taking a toll on our inner health? Over the past 10 years we have seen a paradigm shift in the way we use technology, specifically with the rise of the smartphones that spawned from the release of Apple's iconic iPhone. Marketed as technology to make our lives easier, more organized and convenient, it's almost ironic that people are now feeling more time poor and stressed than ever before.
In this article we will take a look at the side effects of smartphones, what it takes to digitally detox, and tips and tricks to distance yourself from distracting notifications.
What's The Relationship You Have With Your Phone?
Understanding the relationship with your phone is key to kicking the addiction with your so-called smartphone. Looking at how we use it, why we use it, when we use it and what we're using it for is a great way to start evaluating how much time we spend looking at the black mirror. By evaluating the who, what, when, where and why, you can begin to understand what emotions you are hoping to experience or avoid.
MIT professor Sherry Turkle discusses the many negative effects of our over-reliance on technology, arguing that it's changing not just what we do but who we are and adversely creating more lonely, isolated people. This discovery is not alone with social psychologist Adam Alter juxtaposing substance addiction with behavioral addictions. He noted that in the past we have mostly associated addiction to chemical substances, whereas now we have a phenomenon of people spending nearly three hours a day tethered to their cell phones – this is what we now know to be a behavioral addiction.
Behavioral addictions are fast becoming social norms with a 2011 study suggesting that 41% of us have at least one. This increasingly high number is vastly due to the rise of social media platforms and the inevitable integration between the digital world and the 'real world'.
How Is My Smartphone Affecting My Health?
As we've discovered, smartphones have the capacity to develop addictive behaviors similar to that of gambling, which can interfere with our everyday lives. Notable scientific studies demonstrate how classic addiction symptomology is intrinsically linked between smartphone overuse, which includes loss of control (e.g. distortion of time spent on the phone), preoccupation with the smartphone and withdrawal symptoms. Perhaps this suggests why we coined the appropriate term 'Crackberry'?
These addictive tendencies can wreak havoc on our productivity, brain function, wellbeing, work-life balance and even our personal lives with quantifiable evidence suggesting social anxiety and loneliness is intrinsically linked to smartphone use. While the primary function of a smartphone is to communicate more effectively with one another, it's also important to remember to disconnect in order to really communicate with people.
Our 'technostress' (originally conceptualized as the negative influence of technology and social media) is directly associated with the round-the-clock accessibility afforded by mobile phones, creating a feeling of never being free and guilt at the inability to respond to notifications, calls and text messages. These feelings are now developing into mental health issues, with overuse symptoms severely increasing our risk of social isolation.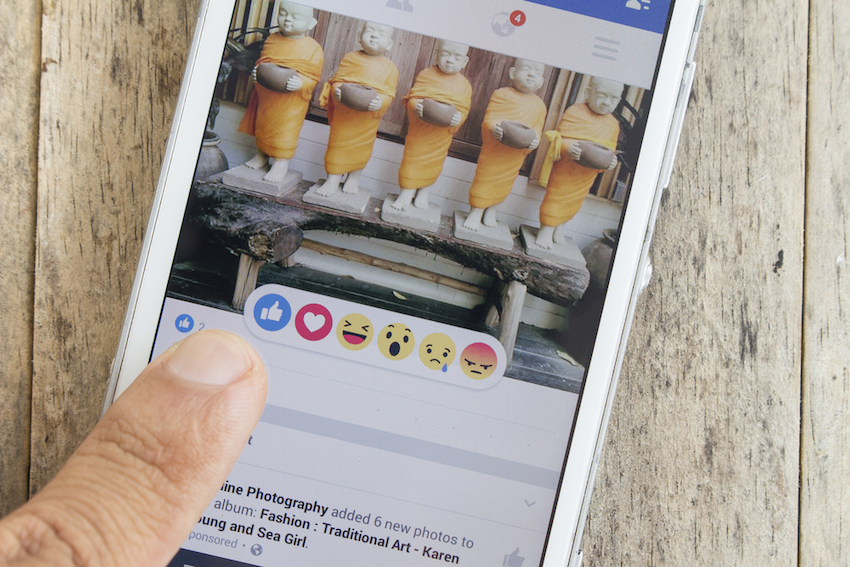 The Benefits of a Digital Detox:
More peace and less anxiety
Clearer thinking and less distraction
More focus and less multitasking
More creative and less reactive
More empowered and less guilt
Better sleep
More personable with stronger relationships
More conscious eating and drinking
How Do I Kick My Smartphone Addiction Without Dropping Off The Face of The Planet?
We know smartphones are incredibly useful and we don't think you should, or expect you to, give them up completely. However, there are some things you can do to maintain a more healthy relationship with technology. We've researched some key tips and tricks to keep your technostress at bay, ensuring you're using your smartphone the smart way.
1.

Get An Alarm Clock
It's a trap to think you'll just set your alarm on your phone and go to sleep. What really happens is you see a new notification and all of a sudden you've spent an hour mindlessly scrolling through an infinite Instagram feed of holiday pictures and click-bait videos. A great way to kick your social media craving is by taking away the temptation of checking your phone before bed - so pop it on charge in a different room and instead get a real alarm clock on your bedside table (not an app!). Not only will you get a better sleep, you'll get more of it!
2.
Set Up Some Smartphone Hacks
Organize and categorize your applications into pertinent and non-pertinent folders. By doing this you will reduce the temptation to open social media applications for the sake of opening them. Another great way to reduce your screen time is by setting your phone to 'grayscale' - bolstering your battery life and your need to check the 'gram'.
3.

Set Up Some Phone-Free Zones

Make certain rooms in the house phone free. The bedroom, living room and dining room are great places to start. Setting boundaries like this for yourself and your family can go a long way to improve connection and relationship satisfaction.
4.
Know When to Turn Off

For many of us, work doesn't end when the clock strikes five – and we mostly have our smartphones to blame for that. But by allowing yourself some screen-free time at the end of the day you can really evaluate whether you need to 'drop everything' to answer an after-hours work request or email. You can also turn off notifications for certain apps or snooze group conversations for a certain amount of time to give yourself some peace and quiet.
5.

Make Time to Actually '

See

' Your Friends and Family

We're social creatures by nature, so putting in effort to make some 'face-to-face time' for your friends and family will go a long way not only for your inner wellbeing but also for your friends! By the way, your mum and dad will thank you for this! And your kids also deserve to see the 'real you' rather than you glued to your phone. It's really hard to tell your kids not to spend too much time on screens and devices if all they see is you scrolling your social feeds.
6.
Set Some Social Etiquette Phone Rules
When you're with people, be with those people. It seems simple enough, but so often many of us get distracted by notifications and may unintentionally be rudely ignoring the 'real' people in front of us. Set and stick to some rules like 'no phones at dinner', 'no social media when socializing' (or maybe one quick selfie and then put the phone away!) and make conscious decisions on whether an email, text or phone call has to be addressed immediately or if it can wait. You can feel more empowered by your decision to control your phone use, and the people around you should feel more valued when you prioritize them.
What's Your Digital Detox Top Tip? Share in The Comments Below
---
If you haven't already, join our free global challenge at www.GetOffTheGluten.com to receive daily recipes & health tips, access to our private group for support and inspiration, plus before and after testing to track your progress in key areas of your life such as weight, sleep, bloating, skin-conditions, mental health and more!
JOIN THE GROUP CHALLENGE STARTS IN: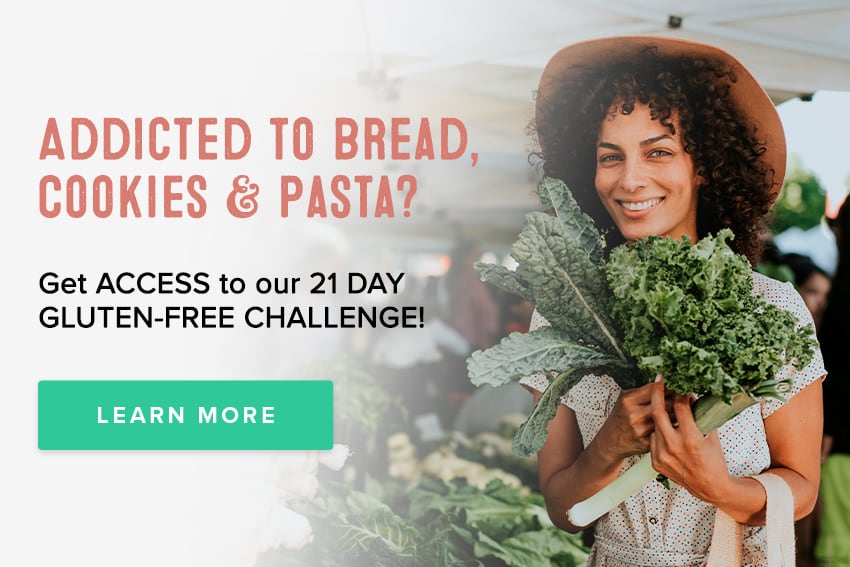 ---