Binge-Worthy Podcasts For Slow Days
I love a good podcast. The ones that take you on a journey, that are engaging and captivating but not too serious. And in this day and age, there's a podcast for almost anything. They're great to play in the background while you're getting ready for work, or when you get bored of hearing the same playlist over again. From true crime to pop culture, there are masses to wade through - so we've rounded a few of our most binge-worthy podcasts for slow days.
We love Brene Brown. She's the woman who inspired our courageous, vulnerable selves to shine through and she's just so darn relatable. Her hiccups make up her human-ness, so we've devoured her books and listened to her TED Talk on repeat. When we heard she was releasing a podcast, we couldn't have been more stoked. She's already been joined by the likes of Glennon Doyle, Alicia Keys, and David Kessler, and we're waiting for every new episode with bated breath.
Hay House has been one of our good friends for as long as we can remember. This podcast takes the talks you love from their live events and turns them into binge-worthy, on-the-go forms. Joe Dispenza, Anthony William, and Nick Ortner are just three of the brains picked on the star-studded playlist. Do yourself a favor and indulge in this series.
You've devoured the Netflix series and seriously considered purchasing a Yoni Egg, but did you know that goop is home to a podcast too? The program, hosted by Chief Content Officer Elise Loehnen explores the concepts we love at Food Matters, with industry leaders and culture changes. From parenting to quantum physics, nutrition to sex - nothing is off-limits, and we can't get enough.
This podcast has been a favorite among all of us vegans out here for years, where stories and experiences are brought together with the latest in science and research to explore plant-based nutrition. Hosted by Simon Hill, if you're a fiend for an eye-opener, this one is for you.
As foodies with a desire to understand the truth of diet culture, this podcast has been a game-changer. Making hard-to-digest information as easy as A B C, nutritionists Monica Fenwick and Nadia Felsh are on a mission to myth bust their way to a healthy dinner.
In this life, failure is guaranteed. It can be our biggest teacher with the biggest reward. We learn so much and it builds our resilience. In Elizabeth Day's lifechanging podcasts, she goes so far as to say that we should be thirsty for those moments that are normally considered 'failure' because that's where we will learn the most.
We wanted to bring you the best in uplifting, health, wellness, and nutrition content - but who are we kidding, no podcast list would be complete without this cult classic. A leader in true-crime podcasting, Sarah Koenig's first series is a prompt to question all that we've been told in the criminal realm. And the groundbreaking third series is a profound anecdotal critique of the criminal justice system in America. This one's for you, true crime junkies.
What are your favorite podcasts? We'd love for you to share below!
---
If you haven't already, join our free global challenge at www.GetOffTheGluten.com to receive daily recipes & health tips, access to our private group for support and inspiration, plus before and after testing to track your progress in key areas of your life such as weight, sleep, bloating, skin-conditions, mental health and more!
JOIN THE GROUP CHALLENGE STARTS IN: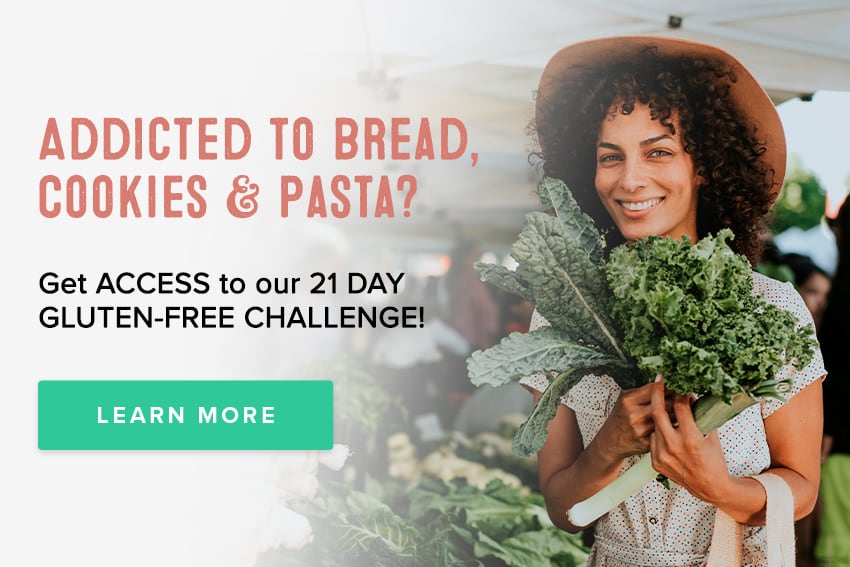 ---