Deepening Her Yoga Practice & Setting Intentions For A Beautiful Day
Wellness knowledge is a good thing to have - if you're putting it into practice. In this interview series, we get up close and personal with our FMTV members; finding out their insider wellness hacks and hearing the advice that has resonated with them. Deanne lives the Southern Californian lifestyle, where she is deepening her yoga practice and is an advocate for food prepping.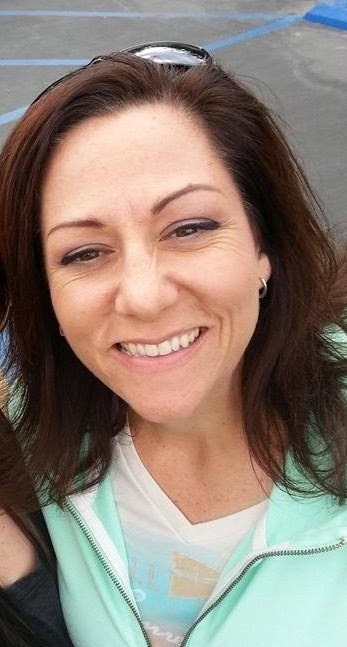 How do you like to start your day?
Deanne: Coffee, a little TV, yoga...
What are your top 3 healthy non-negotiables?
Deanne: Avocados, coconut oil, and organic veggies.
What is the one healthy habit that has changed your life?
Deanne: Doing yoga every day.
What's your go-to, nourishing meal when you're low on time?
Deanne: Salad – I always have lettuce cut up and ready to go.
Where do you call home?
Deanne: San Diego, CA.
How long have you been a part of the Food Matters community?
Deanne: 3 months.
What's your motivation to be healthy?
Deanne: My father has diabetes, prostate cancer and my mother had breast cancer. Colon cancer also runs in the family. I want to avoid these diseases.
How would you describe your eating style?
Deanne: Healthy, vegetarian (80%), and focusing on eating a variety of foods.
Would you describe your community as health-conscious?
Deanne: No.
How do you stay motivated to stay healthy?
Deanne: FMTV, naturopathic doctor, documentaries, and reading.
What is your go-to breakfast?
Deanne: Greek yogurt, berries, a low sugar protein bar, or an apple with nut butter.
What is your favorite film on FMTV?
Deanne: Transcendence.
Do you supplement?
Deanne: Yes.
What's your biggest takeaway after joining FMTV?
Deanne: A little bit each day will yield beautiful results. A little yoga, meditation, journaling, healthy eating, and spending time in nature every day.
What is your favorite dinner that's on the menu most weeks?
Deanne: Brussel sprouts with walnuts and roasted potatoes.
What is your weekly food budget?
Deanne: $100
What's your favorite piece of content on Gaia?
Deanne: I have only really explored the yoga section. But intend to get into it deeper this new year.
Are you a meal prepper? Or do you cook daily?
Deanne: Prepper.
What are your weekly staples in your grocery cart?
Deanne: Organic fruits and vegetables, avocados, healthy seeds and nuts, and organic and free-range eggs.
What's your daily non-negotiable? Meditation? 1L of water straight up in the morning…
Deanne: I start every day by drinking water and setting my intention for the day. I do yoga every day before lunch to loosen the kinks from sitting all morning. I play the cello every evening to challenge myself while creating new pathways in my brain. It's a great way to end the day!
Do you have a passion for nutrition & natural healing?. Learn more about the Food Matters Nutrition Certification  Program here.
ENROLLMENT & BONUSES CLOSE IN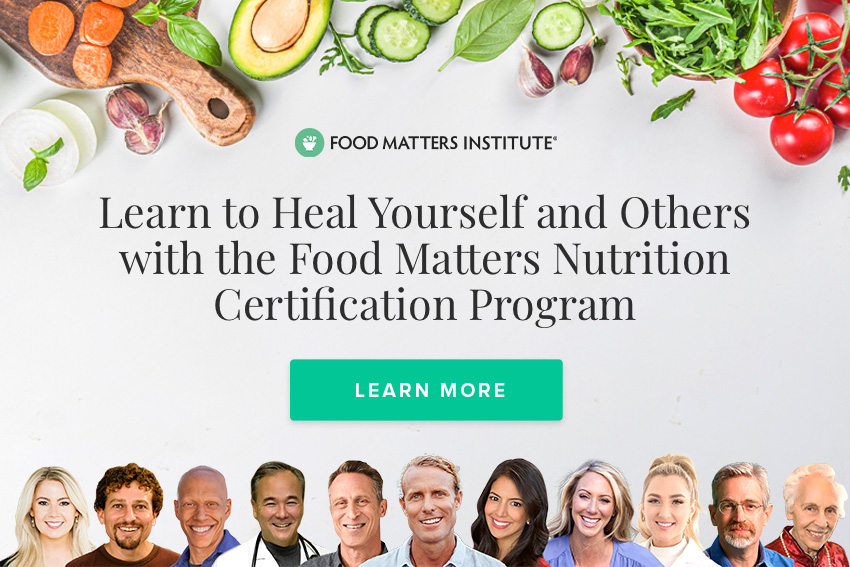 ---