Did You Sit At The Desk All Day? Unwind With These 3 Yoga Classes
Working at a desk is often unavoidable. Poor posture, long hours and stress leave us feeling tense and tight in the shoulders. Reverse and alleviate the tension of the day with an FMTV yoga class that has been crafted to help you unwind, relax and stretch out those knotted muscles.
FMTV features renowned yoga teachers from across the globe, with hundreds of hours of practice, teaching and training - all dedicated to crafting the perfect yoga flows that anyone can practice at home.
Concise, embodied yoga that will help you lose weight, calm the mind, and increase flexibility in a short period of time. Often when we are so busy that we think we don't have time for yoga, is when we need it most! This routine is designed to help you get centered, fit, and makes you feel amazing in less than 20 minutes.
Current lifestyles which involve working hunched over desks, computers, and devices cause us to hold a lot of tightness in our chests and shoulders. This yoga practice will help you reduce some of that imprinting and release your shoulders, chest and upper back, creating mobility in the thoracic spine so that you can stand tall and greet the day. It contains a few back bends, as well.
Stress is interpreted much in the same way that a physical threat is in our bodies, and if we don't give ourselves time to unwind and get rid of some of that stress, it can become toxic. This class is all about twisting to detox your body and work out both physical and mental stress. We will twist in every angle, flow, and cultivate strength. If you've had a long, hard day, this class will stop you from worrying and get you back to feeling relaxed, relieved, and rejuvenated!
---
If you haven't already, join our free global challenge at www.GetOffTheGluten.com to receive daily recipes & health tips, access to our private group for support and inspiration, plus before and after testing to track your progress in key areas of your life such as weight, sleep, bloating, skin-conditions, mental health and more!
JOIN THE GROUP CHALLENGE STARTS IN: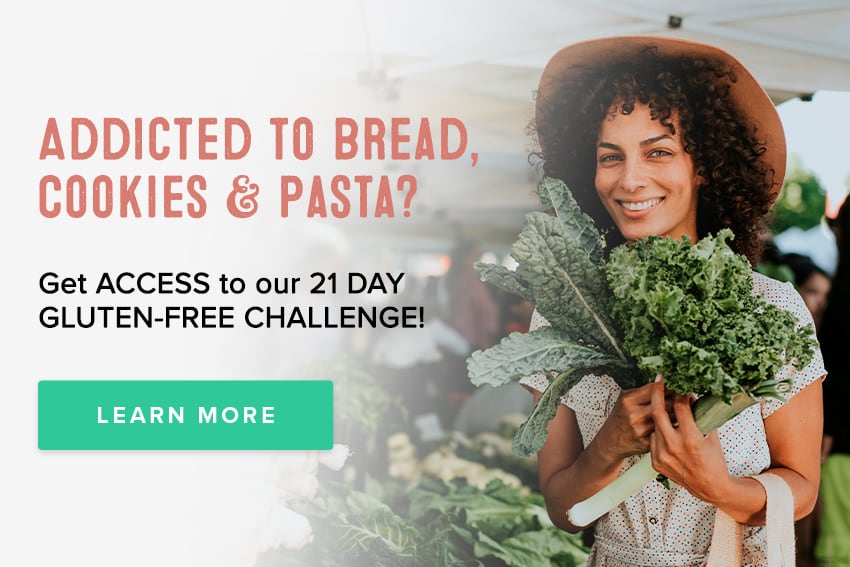 ---