Does Having A Flu Shot Mean I Won't Get The Flu?
As recently reported, a hardier than normal type of flu has spread around the US, and much earlier than normal, causing some states to declare public health emergencies.

To speed up flu vaccine production, the US FDA has approved a new insect-based, genetically engineered flu vaccine, as well as vaccines grown in cultures of dog kidney cells rather than eggs. And while mainstream media claims the flu vaccine is working well this year, a recent review of published research shows flu vaccines are ineffective at best, and produce neurological complications at worst, while having no effect at all on hospitalizations or working days lost.
Flu Outbreak Showing Signs of Waning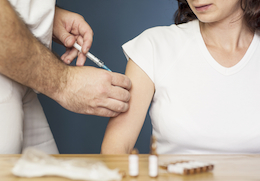 In response to the flu outbreak, New York State Governor Andrew M. Cuomo issued an executive order allowing pharmacists to give flu vaccine injections to minors. If you believe this is a good thing, you're still in the dark about the side effects of flu vaccines — some of which can be fatal — which makes getting it at a neighborhood pharmacy risky business. Besides, all vaccinations should be carefully recorded in your child's medical file, which will not happen when you pop into a pharmacy. They're also unlikely to be properly trained to ascertain and/or address any acute side effects that may occur.

On January 11, media outlets reported the outbreak was waning in some parts of the nation, claiming the flu shots appeared to be doing a good job in curbing the outbreak. However, in the same article, CDC Director Dr. Thomas Frieden points out that the flu tends to ebb and flow throughout the season. Furthermore, this year's flu vaccine contains a very good match to the circulating strains, yet the reported efficacy of the vaccine is still only slightly over 60 percent — a point made by Michael Osterholm, director of the Center for Infectious Disease Research and Policy at the University of Minnesota.

According to Osterholm:"A match doesn't tell us how well a vaccine is going to work. It's almost meaningless."
Flu Vaccine Doesn't Work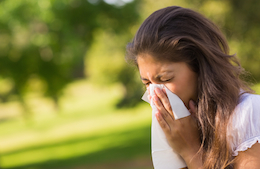 According to Recent Research Review, if you're thinking about vaccinating yourself or your infant against the flu, I highly recommend reading the independent study review from the Cochrane Collaboration first. As Tom Jefferson, a researcher with the Cochrane Collaboration, recently told Northwestern.edu:

"The [Center for Disease Control] is making policy based on weak evidence and it is refusing to answer questions. There is no evidence that vaccines can prevent deaths or prevent person-to-person spread of infection."

According to these independent research reviewers:

"At best, vaccines might be effective against only influenza A and B, which represent about 10 percent of all circulating viruses. Authors of this review assessed all trials that compared vaccinated people with unvaccinated people. The combined results of these trials showed that under ideal conditions (vaccine completely matching circulating viral configuration) 33 healthy adults need to be vaccinated to avoid one set of influenza symptoms. In average conditions (partially matching vaccine) 100 people need to be vaccinated to avoid one set of influenza symptoms.

Vaccine use did not affect the number of people hospitalized or working days lost but caused one case of Guillian-Barré syndrome (a major neurological condition leading to paralysis) for every one million vaccinations.
Fifteen of the 36 trials were funded by vaccine companies and four had no funding declaration. Our results may be an optimistic estimate because company-sponsored influenza vaccines trials tend to produce results favorable to their products and some of the evidence comes from trials carried out in ideal viral circulation and matching conditions and because the harms evidence base is limited."
The Piers Morgan and Dr Oz Flu Shot Incident
Piers Morgan recently got the flu vaccine on the air on the Dr. Oz show, "and within 10 days I've been struck down," he now reports." While health agencies deny the possibility of getting the flu from the flu vaccine, many still do experience flu-like symptoms and/or get ill to some degree or another after getting the vaccine.
How to Protect Yourself During the Flu Season
Avoiding a serious case of influenza is not about vaccination but more about maintaining a healthy, well functioning immune system. By following these simple guidelines, you can help keep your immune system in optimal working order so that you're far less likely to acquire the infection to begin with or, if you do get sick with the flu, you are better prepared to move through it without complications and soon return to good health.
Optimize Your Gut Flora. This may be the single most important strategy you can implement as the bacteria in your gut have enormous control of your immune response. The best way to improve your beneficial bacteria ratio is avoid apply avoid sugars as they will feed the pathogenic bacteria. Additionally,, processed foods and most grains should be limited and replacing with healthy fats like coconut oil, avocados, olives, olive oil, butter, eggs and nuts. Once you change your diet than regular use of fermented foods can radically optimize the function of your immune response.
Optimize your vitamin D levels. As I've previously reported, optimizing your vitamin D levels is one of the absolute best strategies for avoiding infections of ALL kinds, and vitamin D deficiency may actually be the true culprit behind the seasonality of the flu – not the flu virus itself. This is probably the single most important and least expensive action you can take. Regularly monitor your vitamin D levels to confirm your levels are within the therapeutic range of 50-70 ng/ml.
Ideally, you'll want to get all your vitamin D from sun exposure or a safe tanning bed, but as a last resort you can take an oral vitamin D3 supplement. According to the latest review by Carole Baggerly (Grassrootshealth.org), adults need about 8,000 IU's a day. Be sure to take vitamin K2 if you are taking high dose oral vitamin D as it has a powerful synergy and will help prevent any D toxicity.
Avoid Sugar and Processed Foods. Sugar impairs the quality of your immune response almost immediately, and as you likely know, a healthy immune system is one of the most important keys to fighting off viruses and other illness. It also can decimate your beneficial bacteria and feed the pathogenic yeast and viruses. Be aware that sugar (typically in the form of high fructose corn syrup) is present in foods you may not suspect, like ketchup and fruit juice. If you are healthy than sugar can be consumed but the LAST thing you should be eating when you are sick is sugar. Avoid it like poison while you are sick.
Get Plenty of Rest. Just like it becomes harder for you to get your daily tasks done if you're tired, if your body is overly fatigued it will be harder for it to fight the flu.
Manage Stress. We all face some stress every day, but if stress becomes overwhelming then your body will be less able to fight off the flu and other illness. If you feel that stress is taking a toll on your health, consider using an energy psychology tool such as the Emotional Freedom Technique, which is remarkably effective in relieving stress associated with all kinds of events, from work to family to trauma.
Get Regular Exercise. When you exercise, you increase your circulation and your blood flow throughout your body. The components of your immune system are also better circulated, which means your immune system has a better chance of finding an illness before it spreads. Be sure to stay hydrated – drink plenty of fluids, especially water. However, it would be wise to radically reduce the intensity of your workouts while you are sick.
Take a High Quality Source of Animal-Based Omega-3 Fats. Increase your intake of healthy and essential fats like the omega-3 found in krill oil, which is crucial for maintaining health. It is also vitally important to avoid damaged omega-6 oils that are trans fats and in processed foods as it will seriously damage your immune response.
Wash Your Hands. Washing your hands will decrease your likelihood of spreading a virus to your nose, mouth or other people. Be sure you don't use antibacterial soap for this – antibacterial soaps are completely unnecessary, and they cause far more harm than good. Instead, identify a simple chemical-free soap that you can switch your family to.
Tried and True Hygiene Measures. In addition to washing your hands regularly, cover your mouth and nose when you cough or sneeze. If possible, avoid close contact with those, who are sick and, if you are sick, avoid close contact with those who are well.
Use Natural Antibiotics. Examples include oil of oregano and garlic. These work like broad-spectrum antibiotics against bacteria, viruses, and protozoa in your body. And unlike pharmaceutical antibiotics, they do not appear to lead to resistance.
Avoid Hospitals. I'd recommend you stay away from hospitals unless you're having an emergency and need expert medical care, as hospitals are prime breeding grounds for infections of all kinds. The best place to get plenty of rest and recover from illness that is not life-threatening is usually in the comfort of your own home.
Do you have a passion for nutrition & natural healing?. Learn more about the Food Matters Nutrition Certification  Program here.
ENROLLMENT & BONUSES CLOSE IN