Emotional Eating: Are You Feeding Your Feelings?
In the video above you'll see an excerpt from the new 'Food Matters' film 'Hungry For Change'. This week we're doing a feature on Kris Carr and how your emotions effect your health. Most people think they only eat when they are hungry however this is not always the case. We eat because it is a certain time of day, we eat because others are eating, we eat for social reasons, and what's also very important to acknowledge is that we eat for emotional reasons.

The short term high that certain 'comfort-foods' give us can create a habit. They can also serve as a distraction to potentially suppress an underlying emotional issue. When you're feeling bored, you are vulnerable to your mind wanting to bring up past emotions. So many people would quickly grab the television remote and some food to run away from these feelings and thoughts.

Kris Carr from 'Hungry For Change' knows this cycle extremely well. Emotional eating is what led her to an unhealthy start in life. She carried emotional demons with her for years and the knock on effect of these, she feels, was a major contribution to her illness. She has now started emotionally freeing herself and accepting herself with beautiful results. Find our more about Kris' journey in the following video interview...
Want to learn more from Kris Carr on how you can improve your health using Emotional Freedom Technique (EFT)?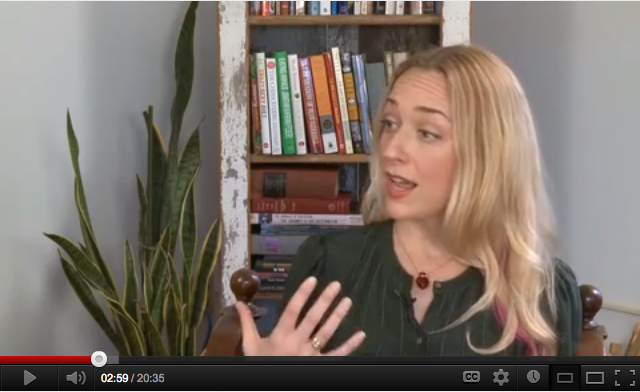 In this candid video with Health expert Kris Carr, the New York Times Best Selling Author of "Crazy Sexy Diet", you'll discover...
The top 3 things that Kris recommends you do to improve your energy and vitality that will add years to your life...
Why people fail at losing weight and being healthy even when they're trying to do the right things…
A heartfelt story on how Kris was diagnosed with stage 4 cancer nearly 10 years ago on Valentine's Day and what she believes everyone should do if they're faced with a major health challenge...
The secret to avoiding the cocktail of chemicals that fill your body and weaken your immune system when you experience stress…
About the 2012 Tapping World Summit
The 2012 Tapping World Summit is a 100% FREE Online Event run by our friends Nick Ortner (filmmaker of the 'Tapping Solution) and Alex Ortner (Simply Raw). Each year they host this free event on the benefits of 'Emotional Freedom Technique' or EFT. This technique is a powerful way to release emotional stress which could be holding you back from the health, body and life you deserve. Last year over 300,000 people attended and this year is going to be even bigger. Lots of big names that we look up to are behind this message including Dr Mercola, Kris Carr and Bruce Lipton. So check out the free video interview with Kris Carr by following the links above and then you can register directly for the event here:

www.2012thetappingworldsummit.com
In good health,


James & Laurentine
Filmmakers 'Food Matters' & 'Hungry For Change'
---