Enhancing Human Performance with Plant Medicine
If you knew you could easily and effectively enhance your mood, energy levels, and brainpower, what would it take for you to do it?
BulletProof founder and New York Times best-selling author, Dave Asprey knows what's possible when it comes to making changes to the human body through what he calls 'biohacking'. This knowledge of ourselves enables us to transform our lives, live longer, slow down the aging process, increase brain power, and enhance our overall performance.
So how do we do it? The first place to start is by cleaning up your diet, getting plenty of sleep, and managing your stress. We can easily boost the nutrient value of our foods, facilitate a healthy rest, and regulate our cortisol levels - the stress hormone - by using specific plant compounds as medicine. These can come from fruits and vegetables, herbs and spices, or even some of your guilty vices. A cup of coffee, for instance, can enhance your performance and contribute to all the feel-good benefits that cascade as a result.
Plant medicine has been around for centuries and is still widely used in the East. Some of these are plants we know and love, like turmeric and mushrooms, are incredibly medicinal when used correctly. Others are newer discoveries, and exploring the science behind their properties and benefits, like polyphenols and adaptogens, is a realm that we have longed to delve deeper into.
In Episode 4 of Transcendence Season 2, Dave shares his journey with coffee; the drink that was giving him headaches, energy highs & slumps, and was slowly contributing to the range of health concerns he didn't know were happening to his body. Too often we blame coffee for our migraines and our lack of sleep, but what Dave realized was it was the mold within his coffee, ochratoxin. Roasting of beans kills the mold, but the fungal toxin remains.
Thankfully for us, there are ways of getting your coffee without the ochratoxin so you can drink up the health benefits and leave the nasties aside. Research from the Nihon University College of Bioresource Sciences has praised the health benefits of coffee polyphenols, such as antioxidant, anti-inflammatory, anti-cancer, anti-diabetes, and antihypertensive properties.
This is just one plant, and the science of plant-based medicine is abundant. In Episode 4 of Season 2, Healing Herbs & Sacred Medicine, you will discover:
Why medical herbs and plants are on the rise and what the future of medicine could look like.
Why mouldy-coffee could be the reason for your chronic headaches and fatigue.
The miraculous healing powers of celery juice and how it works.
The adaptogens and healing plants you can start using today to increase your energy, support your mood, and detoxify your body.
Dave is joined by Nick Polizzi, Anthony William, Daniel Vitalis, and Jennifer Partridge to explore how these ancient herbs can bring your health and wellbeing to new heights.
Take the stress out of cooking with 21-days of guided meal plans, shopping lists, and nutrition support. You'll find all of this, and more, in our signature Clean Eating Program.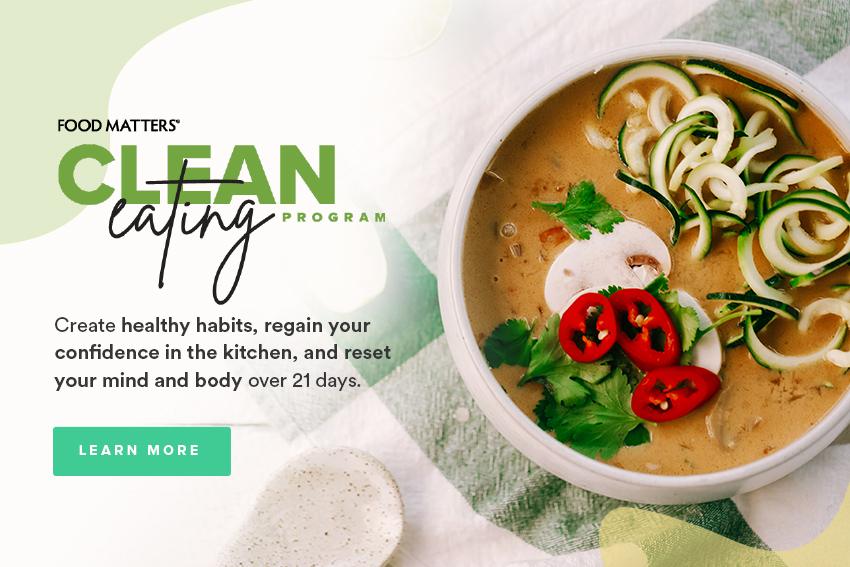 ---