Kitchen Essentials: The 3 Pans We Swear By
Working with food all day long, we've realized that it's not just what we're putting on our plate that matters - it's what we're using to cook our meals too. Over the years there have been some remarkable shifts in food technology, especially with the development of non-stick cookware. At first, it felt like a game-changer - no need for excess oils and butter, right? But with time, we realized that a lot of this cookware was actually having a profound impact on our health too, with some of the surface compounds being known carcinogens.
So what should you be cooking with? We've got our tried and true kitchen essentials, and these are the three pans we swear by.
1. Good Quality Cast Iron Pan
Number one on our list time and time again is a good, cast iron pan. They're easy to come by, if you know what you're looking for, but the best part is that they're nothing fancy - it's the same cast iron pan that has been used for centuries. And if you look after them, they'll last that long too! From the stovetop to the oven, and fires if you dare, this is the one pan that every kitchen needs.
2. Stainless Steel Cookware
Depending on what's for dinner, the right stainless steel cookware is often nonstick. They're best used at lower temperatures to ensure the longevity of the pans, and like its cast-iron cousin, there are no hidden chemicals lurking below the surface. Just simple, healthy cookware at its finest.
3. GreenPan Non-Stick Technology
For something a little extra, these cookwares offer the same benefits that you would traditionally find on a non-stick pan, without all of the healthy nasties. Not only do our favorites, GreenPan as the name suggests, offers a perfect toxin-free surface, but their Thermolon coating is manufactured without PFAS, PFOA, lead, or cadmium; it resists damage, and never releases harmful fumes or toxins, even if you accidentally overheat or thermal shock your pan. Their pans are an investment, but with the right care, they truly last.
What are your go-to pans? Let us know in the comments below!
---
If you haven't already, join our free global challenge at www.GetOffTheGluten.com to receive daily recipes & health tips, access to our private group for support and inspiration, plus before and after testing to track your progress in key areas of your life such as weight, sleep, bloating, skin-conditions, mental health and more!
JOIN THE GROUP CHALLENGE STARTS IN: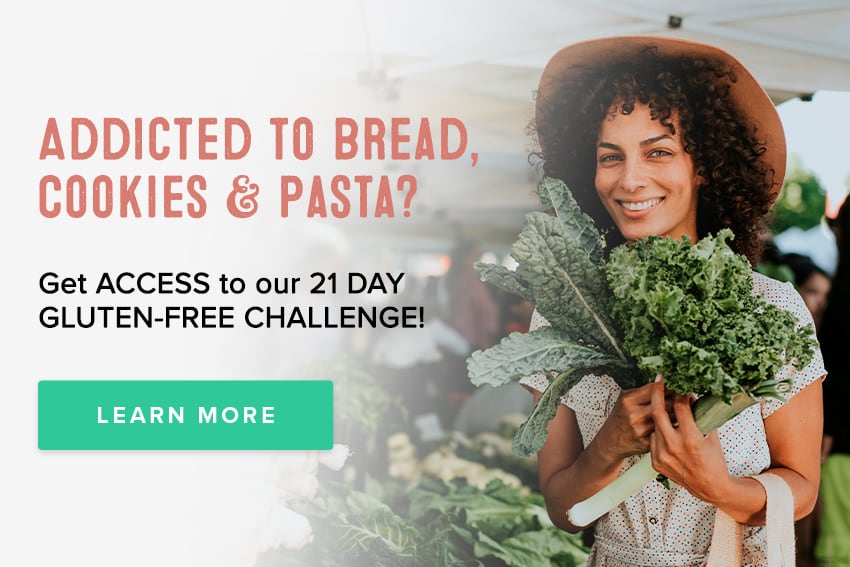 ---