Nitrates in commercial foods more dangerous than we first thought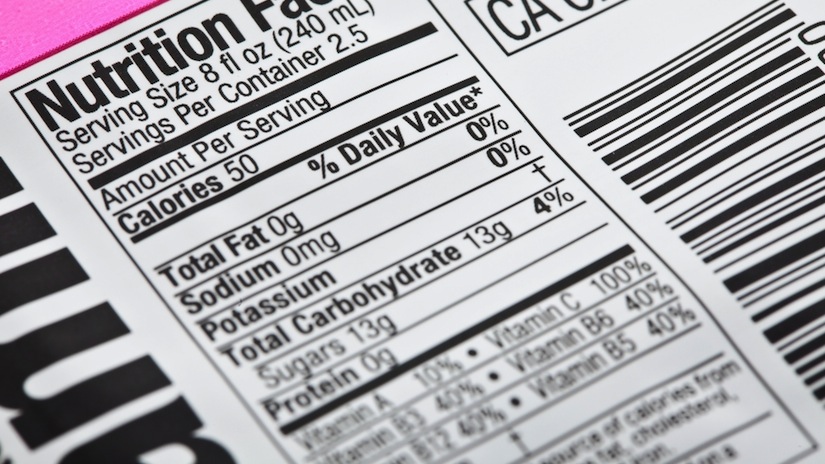 By Sherry Baker
According to a new study by scientists at Rhode Island Hospital, millions of Americans could be at risk of serious and even fatal diseases because of chemicals used to fertilize and to preserve food. Scientists have found a strong link between increasing levels of nitrates and nitrites in our food supply and increasing death rates from Alzheimer's, diabetes mellitus and Parkinson's disease.
The research, just published in the Journal of Alzheimer's Disease, investigated trends in death rates due to diseases associated with advancing age. They found convincing parallels between age adjusted rises in mortality from certain illnesses -- Alzheimer's, Parkinson's, and diabetes -- and the steadily increasing human exposure to nitrates, nitrites and nitrosamines through processed and preserved foods as well as fertilizers.
Suzanne de la Monte, MD, MPH, of Rhode Island Hospital, and her research team suggest that the exposure to these chemicals is playing a direct role in the cause, development and effects of the pandemic of these diseases. "Because of the similar trending in nearly all age groups within each disease category, this indicates that these overall trends are not due to an aging population. This relatively short time interval for such dramatic increases in death rates associated with these diseases is more consistent with exposure-related causes rather than genetic changes," Dr. de la Monte explained in a statement to the media. "Moreover, the strikingly higher and climbing mortality rates in older age brackets suggest that aging and/or longer durations of exposure have greater impacts on progression and severity of these diseases."
Nitrites and nitrates belong to a class of chemicals called nitrosamines that are created by a chemical reaction between nitrites or other proteins. They've long been shown to be harmful to both humans and animals. In fact, more than 90 percent of nitrosamines have been shown in tests to be carcinogens. However, they are allowed to be freely added to the US food supply. In fact, if you pick up a processed food package such as luncheon meat or bacon, certain beers and some cheese products, you are likely to find that they contain these chemicals. In addition, exposure to nitrates and nitrites are widely found in fertilizers, pesticides and cosmetics. Exposure also occurs through the manufacturing and processing of rubber and latex products.
Nitrosamines are problematic because they become reactive at the cellular level and that means they can alter gene expression and cause DNA damage. The new research suggests that the cellular alterations that occur as a result of nitrosamine exposure create a process much like accelerated aging in the body and that could spur on the development of Alzheimer's, Parkinson's and Type 2 diabetes mellitus.
"All of these diseases are associated with increased insulin resistance and DNA damage. Their prevalence rates have all increased radically over the past several decades and show no sign of plateau. Because there has been a relatively short time interval associated with the dramatic shift in disease incidence and prevalence rates, we believe this is due to exposure-related rather than genetic etiologies," Dr. de la Monte stated.
For the study, the researchers graphed and analyzed mortality rates and compared them with increasing age for each disease. Next the scientists looked at the growth of the US population and the annual use and consumption of nitrite-containing fertilizers, annual sales at popular fast food chains (which carry nitrate and nitrate containing foods), sales for a major meat processing company, and consumption of grain (often fertilized with nitrates). For a control, the research team also looked at statistics on the consumption of watermelon and cantaloupe -- foods that not typically associated with nitrate or nitrite exposure.
The results show that while nitrogen-containing fertilizer consumption increased by 230 percent between 1955 and 2005, its usage doubled between 1960 and 1980 -- and that's the time period just before the insulin-resistant epidemics of type 2 diabetes, Alzheimer's and Parkinson's Disease began. What's more, the investigators also found fast food chain and the meat processing company sales increased more than eight fold from 1970 to 2005, and grain consumption increased five-fold. That means the US population has been exposed to dramatic increase in foods loaded with nitrates and nitrites.
Bottom line: the researchers think the increased prevalence rates of Alzheimer's, Parkinson's and diabetes cannot be explained on the basis of gene mutations and, instead, are examples of toxin exposure-related disease. "If this hypothesis is correct, potential solutions include eliminating the use of nitrites and nitrates in food processing, preservation and agriculture; taking steps to prevent the formation of nitrosamines and employing safe and effective measures to detoxify food and water before human consumption,"
Dr. de la Monte, who is a professor of pathology and lab medicine at The Warren Alpert Medical School of Brown University, said in a press statement.
Source article: www.naturalnews.com
Take the stress out of cooking with 21-days of guided meal plans, shopping lists, and nutrition support. You'll find all of this, and more, in our signature Clean Eating Program.