Our Favorite At Home Yoga Flows
Do you flow at home? With increasingly busy life schedules and premium-priced yoga memberships, what better way to continue your practice than at home with guided yoga classes from FMTV! So roll out your yoga mat, find a quiet space and get ready to zen out with the Food Matters team's carefully curated home yoga flows.
Our Selection
Rhythmic, intelligent yoga that offers space and time in our lives so we can digest all aspects of our life with more ease. This fluid and energizing practice heats up the body from the inside out with awareness of the breath, core work, balances, twists and sequences of yoga asanas that help to detoxify and tone our digestive organs. Ends with a rejuvenating savasana.
This steady, flowing sequence is a modern variation of the classic "Sun Salutes". Designed to be a stand-alone practice for the busy yogi, this sequence will leave you feeling awake and invigorated. There are options to suit all experience levels, including beginner and prenatal.
An energizing power flow class that will have you ready to tackle your day in just 30 minutes.In this 30 minute flow, Lauren Vercoe will guide you through a series of standing postures, shoulder and core strengthening exercises, energizing backbends, detoxifying twists, and cooling seated postures. A peaceful meditation to complete the practice leaves you feeling calm and invigorated.
This comprehensive set is quite literally food for the Soul, leaving you feeling deeply nourished by life force energy. It's the ultimate go-to set if you're looking for a full-body stretch to awaken the creative force within, bringing you into a euphoric, elevated sense of overall well-being. It's a "feel-good" set, from which you somehow always miraculously walk away richer, happier and more at peace.
This class can help everyone, from those with normal, everyday stress to those grappling with more extreme anxiety or times of being overwhelmed. Hala Kouri guides you through this workout with her perspective as a psychotherapist who has helped hundreds of people deal with stress. The practices are geared toward teaching you how to shift from a fight-or-flight response into a relaxation response. You will also learn how to release stressful energy from your body and handle life's stressors with grace and ease.

---
If you haven't already, join our free global challenge at www.GetOffTheGluten.com to receive daily recipes & health tips, access to our private group for support and inspiration, plus before and after testing to track your progress in key areas of your life such as weight, sleep, bloating, skin-conditions, mental health and more!
JOIN THE GROUP CHALLENGE STARTS IN: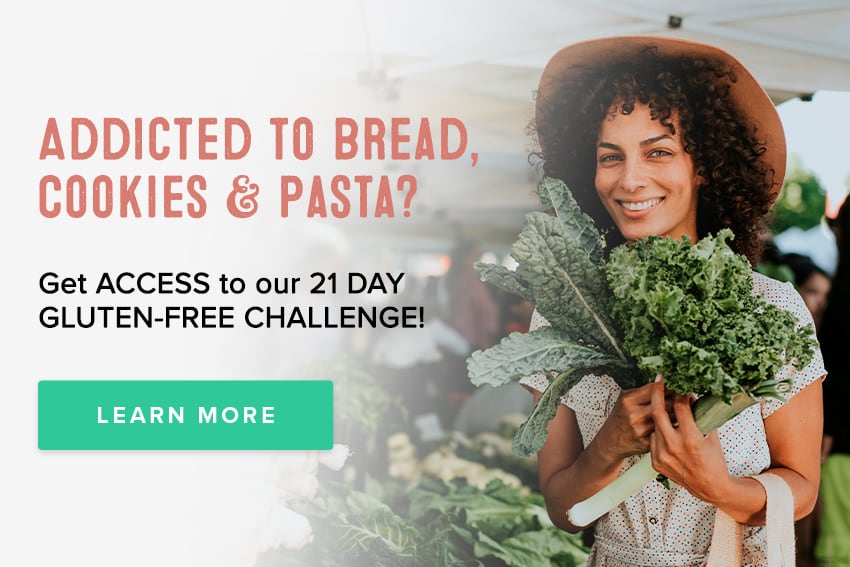 ---