Restoring Inner Peace to Find Her Motivation and Set an Example for Her Daughter
Wellness knowledge is a good thing to have - if you're putting it into practice. In this interview series, we get up close and personal with our FMTV members; finding out their insider wellness hacks and hearing the advice that has resonated with them. Agata was born in Poland, is currently living in Olso, Norway, but will always think of Dublin, Ireland as home.
Her motivation for keeping healthy is setting an example that her daughter can be proud of, and she finds when she loses motivation, restoring inner peace helps her to drop back in.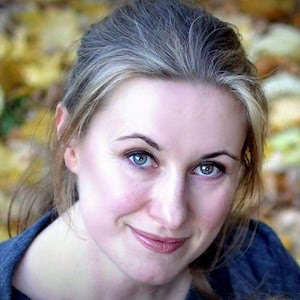 Where do you call home?
Agata: I was born and raised in Poland, but my heart belongs to Ireland where I spent 5 amazing years. Currently, I live in Oslo, Norway, but still, Dublin is the first city that comes to my mind when you ask about "home", and my favorite getaway destination
How long have you been a part of the Food Matters community?
Agata: I have been a member of FMTV from the beginning. I joined in the spring of 2014, after watching Hungry for Change, and I knew straight away that this is my corner of the web for good. Joining FMTV was not only the beginning of my serious health interest but also the time when I decided to take it one step further, making it my profession. It was very inspiring and motivating to watch and listen to all sorts of health experts from Food Matters all the way to Transcendence. But then, very recently I joined the FMTV Facebook group and saw the other side of the table – the real people who were inspired by FMTV decide to take their health into their own hands. And this is even more inspiring and very humbling to see.
What's your motivation to be healthy?
Agata: Motivation comes with action, and just like for many people who improved their health, every step closer to a healthy weight, or better energy was the motivation to learn more, try more, challenge more. My daughter is my biggest motivation for all the great things that I do. Taking care of my health would be one of them. It is my priority to set a healthy example for her, both in nutrition and lifestyle. I don't want it to be something I'm nagging her about but something that she can see with a corner of her eye while playing and learning the world. As for myself, I enjoy being active and refuse to be low in energy, sick and depressed.
How would you describe your eating style?
Agata: I love eating. I always have. My food is mostly vegan but I'm not very fanatic about it. Vegan food serves my health best, but if I have a chance to have a cup of raw, grass-fed milk, or perfectly cooked fresh organic fish – I don't think I would say no to that. But these are rare treats and in my daily routine plant-based food suits me best. I tried many other diets, some out of curiosity, others to see if they work for me. I like trying new things. When I travel eating local seasonal foods is a probably a bigger priority for me than visiting museums.
Would you describe your community as health-conscious?
Agata: Very difficult question. I enjoy the company of health-conscious people as this is a great thing to have in common. Although, each person may have their own idea of what health is. But in general, I have been surrounded by health-conscious people for many years. I worked for 5 years in a gym where fitness, nutrition, and health were common topics. Currently, I work in a hospital, so health topics naturally occur. My friends, some of them are very health conscious, others see my lifestyle as just a funny quirk.
How do you stay motivated to stay healthy?
Agata: Well, there are days when I reach out for broccoli but somehow chocolate lands in my hand - life happens. Particularly stress would affect my healthy habits when I lose focus on myself. Shopping for broccoli doesn't help then. Restoring inner peace does. Hypnosis and meditation help me to go back to balance, reduce sugar cravings and emotional eating, and get back control. I often go back to FMTV then, to watch Hungry for Change or Food Matters to hear those voices again that gave me such a kick of energy towards health. The next step would be yoga training, which I've been promising to myself for years now… Hello Gaia!
What is your go-to breakfast?
Agata: I'm a big breakfast person. Porridge would be my favorite because you can have it different flavor every day. I love it with raw cacao, which is kind of a childhood dream come true to have chocolate for breakfast every day.
What is your favorite film on FMTV?
Agata: Hungry for Change is what won my heart. Maybe because I watched it at the time when I myself was hungry for change in many aspects of life. Now Transcendence wows me a lot, and I'm so looking forward to the second part.
Do you supplement?
Agata: As my mum once said, I need surprisingly a lot of tablets for someone who lives so healthy. I supplement things that I appreciate a lot but feel that I never have enough of – antioxidants, omega-3, Vitamin C, calcium. And a good multivitamin, just in case.
What's your biggest takeaway after joining FMTV?
Agata: The biggest takeaway would be that food does matter (I can literally hear David Wolfe's voice saying this). So simple, but means a lot when it comes to disease prevention, daily routines, priorities, and social life.
What is your favorite dinner that's on the menu most weeks?
Agata: I love tofu and tempeh. Luckily, I tolerate soya very well so I can enjoy those products. I like experimenting with various flavors to it, spicy or mild, always great. Half of my plate is always a fresh salad – greens, fresh veg, nuts. Usually, the same ingredients but with various dressings which makes it a different experience every day.
What is your weekly food budget?
Agata: I never save on food. Somehow, I never expected this to be where I get to save the money. I don't think it would be smart in the longer run. I don't care about expensive gadgets, clothes or handbags. I enjoy buying good quality foods, this brings more satisfaction than buying another pair of shoes. However, my general budget is not particularly affected by my diet as I save a lot on not buying alcohol, junk food, and sodas. I also practiced creating diets on a budget, just as a way of motivating others that healthy eating does not need to be expensive. My budget could be compared to anyone else's budget on average pay, except I tend to spend it on different things.
What's your favorite piece of content on Gaia?
Agata: There is a lot to explore on Gaia and I haven't seen it all yet to clarify favorites. But I am interested in documentaries on autism since my daughter is autistic. Would love to learn more about it. Also, I hope to get inspired to do yoga and there are many good classes there.
Are you a meal prepper? Or do you cook daily?
Agata: I do both, meal prepping and cooking daily. I make big batches of salad dressings, marinades, sauces, and then buy fresh produce led by whatever I feel like on a given day and use them for cooking. I also make smoothie bags, to have them ready when needed. Berries, spinach, cauliflower – bagged and ready for use.
What are your weekly staples in your grocery cart?
Agata: I stock up on fruit and veg– apples, pears, frozen berries, cucumbers – they all have quite a long shelf life so I but them once or twice per week and use daily. I also buy a lot of nuts – they are cheaper bough per kilo than the small bag so I buy a kilo of almonds or pistachios every Monday.
Do you have a trade secret healthy eating hack?
Agata: Eat slowly. Even the best quality nutritious food will do no good if you eat fast and in stress. A lot of digestive issues could be prevented if only people took their time to sit down, focus on food and take the time to chew and eat slowly. Considering the connection between the nervous and digestive systems this makes a lot of sense when it comes to health and nutrient absorption. We are not designed to eat in stress - one system switches off the other.
What's your daily non-negotiable?
Agata: I always make sure I get plenty of sleep. This must be the most effortless way of taking care of your health. Anyone can do it and doesn't take any training to get benefits from it. Not being able to fall asleep or waking up tired should be a red flag for anyone that something is out of balance in their life.
With so many inspirational health and wellness documentaries, guided programs, recipe series, and meditation and yoga classes at your fingertips, you too can have a positive transformation and share this life-saving information with those you love. Click here to learn more about joining the FMTV Community.
Take the stress out of cooking with 21-days of guided meal plans, shopping lists, and nutrition support. You'll find all of this, and more, in our signature Clean Eating Program.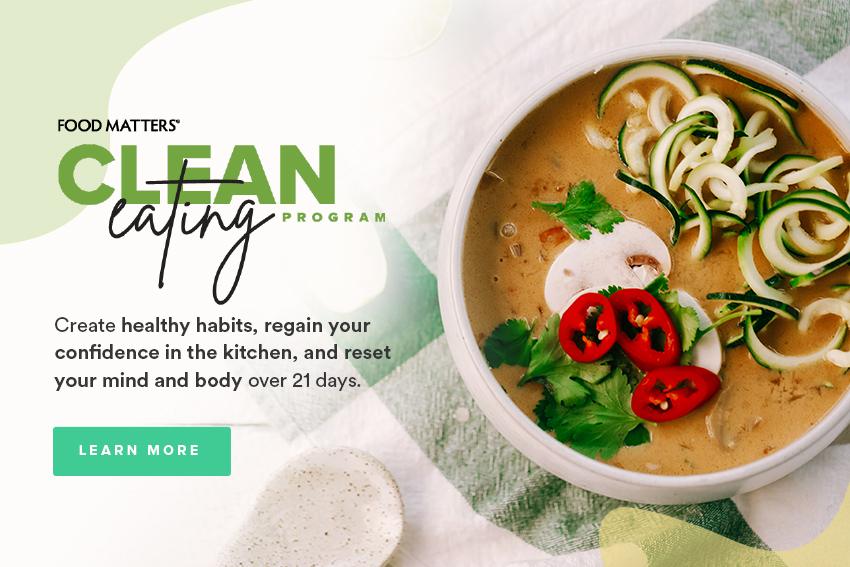 ---