September Film Club: The Power of The Heart
We've all heard the age old saying, 'listen to your heart', but how many of you have trusted this intuition and believed in its power? From the same director of one our all time favorite films 'The Secret', we are thrilled to bring you 'The Power Of The Heart' which has just landed on FMTV. Watch the trailer now:
The notion we keep coming back to when revisiting and striving for optimum health is that our overall wellbeing isn't just determined by the food we eat, it is about the thoughts we feed our brain, our actions and the stress within our lives. 'The Power of the Heart' among other films on FMTV: E-Motion, The Connection, The Shift, takes a closer look at the intangibles within our lives that play an integral role in our destiny to heal.
The film features a compilation of the most inspiring characters of our time including Paulo Coelho, Maya Angelou, Deepak Chopra, Isabel Allende and Eckhart Tolle, who present fascinating evidence that your heart is much more than a physical organ and that it can actually transform your views on money, health, relationships, and success.
This film will take you on an experience that will lead you to uncover, and rediscover, the treasure in your chest. It will teach you to walk in silence, be present, follow your intuition, do more acts of loving kindness or compassion practices, and most importantly, live fearlessly.
Discover 'The Power Of The Heart' - an unparalleled and life-changing film about the astonishing power and intelligence of your heart.
Do you have a passion for nutrition & natural healing?. Learn more about the Food Matters Nutrition Certification  Program here.
ENROLLMENT & BONUSES CLOSE IN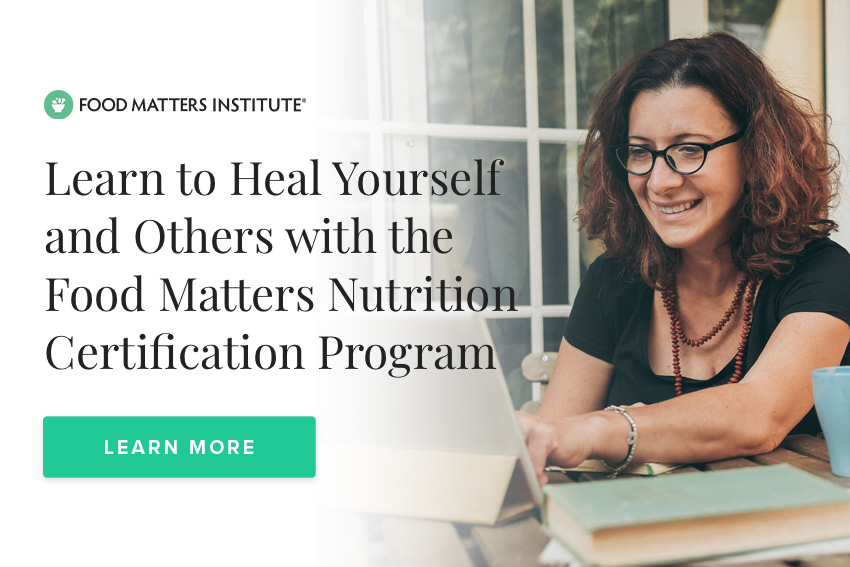 ---