The Device That Finds Gluten Hiding In Your Food
For someone who suffers with allergies and food sensitivities, dining out can be a nightmare. Unknown ingredients, sauces and garnishes can wreak havoc for those who need to avoid -you guessed it - gluten!
Of course you can do your best to avoid the obvious culprits such as bread and pasta, but what about the sneaky ingredients hiding in foods such as soy sauce, cajun spices, or your veggie soup?
The Device To Take This Worry Away May Be Just Around The Corner
A San Francisco-based company has done a fabulous job of coming up with a nifty little instrument to detect any traces of gluten that may be hiding in your food. The startup company, 6SensorLabs, has developed a portable gluten sensor called Nima.
Two former MIT students (who both follow a gluten-free diet) developed the Nima device with the aim of making the experience of dining out and being in social settings both easier and safer for those who have to dine with caution.
So how does this little gadget work, you might ask? You simply place a sample of your food or drink (yes, this product tests liquids too!) into the disposable cartridge, then insert the cartridge into the device. After 2-3 minutes a frown or smiley face will light up the screen to indicate whether or not the food or drink is safe for you to consume.
Of Course, This Wouldn't Be A Device From The Modern World Unless It Came With An App, Right?
Luckily, Nima pairs itself with an iOS app via Bluetooth, where your test results can be uploaded and more information about the restaurant can be viewed. The App aims to eventually act like a gluten-free version of the popular restaurant review website "Yelp".
With an estimated 18 million Americans being either gluten intolerant or having Celiac disease, this little device is set to be a game changer in both the ever-growing health and gadget world. Nima was even named as one of Time Magazines Best Inventions of 2015.
In America, the maximum gluten content food can contain while still being labeled "gluten-free" is 20 parts per million (ppm). In the UK, foods containing less than 20 ppm of gluten can also be labeled as "gluten-free" following a report from a 2007 study that suggested people with Celiac disease can safely consume foods with gluten levels up to 20 ppm. Read more about the laws regarding gluten free labeling in the UK here.
The rules in Australia, however, are different from those of the US and UK. Recent research conducted by Cochrane Australia concluded that at this point in time, a safe threshold level of gluten cannot be determined for all people with Celiac disease. Read more about the Cochrane Australia study here.
According to 6SensorLabs, gluten detection is only the starting point. The company also has plans to launch themselves into the world of peanut and dairy detection in 2017.
Does All This Talk Of The Possibility Of Dining Out Without The Worry Get You Pumped With Excitement?
Until we find a cure for Celiac disease, Nima might just be the next best thing. Pre-orders are currently underway for those who are willing to fork out US$199 for a starter kit or US$247 for a starter kit including 12 one-time-use testing capsules.
Hopefully this device gains enough popularity for competitors to jump on board and boost competition leading to more competitive prices.
It is still advised that you speak to your choice of medical professional before placing all faith in Nima, or any other gluten or allergen detection device.
---
If you haven't already, join our free global challenge at www.GetOffTheGluten.com to receive daily recipes & health tips, access to our private group for support and inspiration, plus before and after testing to track your progress in key areas of your life such as weight, sleep, bloating, skin-conditions, mental health and more!
JOIN THE GROUP CHALLENGE STARTS IN: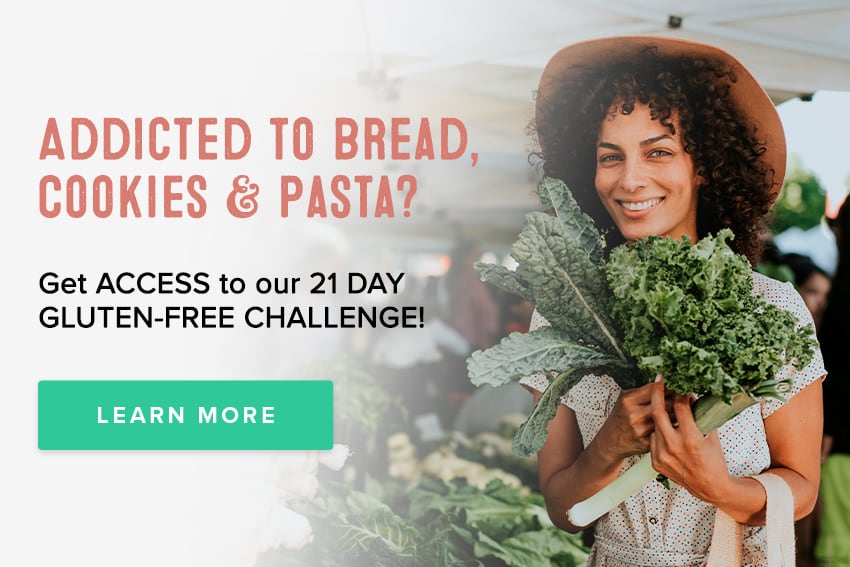 ---