The Power of Growing Your Own Food
Is your lawn perfectly manicured but only contains un-edible plants? Why not transform your backyard into an edible garden. Imagine never having to shop for salad or veggies again, how much would you save? Watch this video of an urban family in LA and discover how they are able to harvest 3 tons of organic food annually from their 1/10 acre garden.

Homegrown Revolution is a short informational introduction to a homegrown project that has been called a new revolution in urban sustainability. In the midst of a densely urban setting in downtown Pasadena, California, radical change is taking root. For over twenty years, the Dervaes family have transformed their home into an urban homestead and a model for sustainable agriculture and urban living. Calling this project, "Path to Freedom," the Dervaes Family shows that change is possible.

As a family for this new paradigm, they harvest 3 tons of organic food annually from their 1/10 acre garden while incorporating many back-to-basics practices, as well as solar energy and biodiesel in order to reduce their footprint on the earth's resources. Environmentalism and the health of our planet is a theme that weaves through their life. It is meant to inspire and encourage others - young and old - to take a look at what they have and realize that change can begin with a single step and can be created right in our own backyards.
Do you have a passion for nutrition & natural healing?. Learn more about the Food Matters Nutrition Certification  Program here.
ENROLLMENT & BONUSES CLOSE IN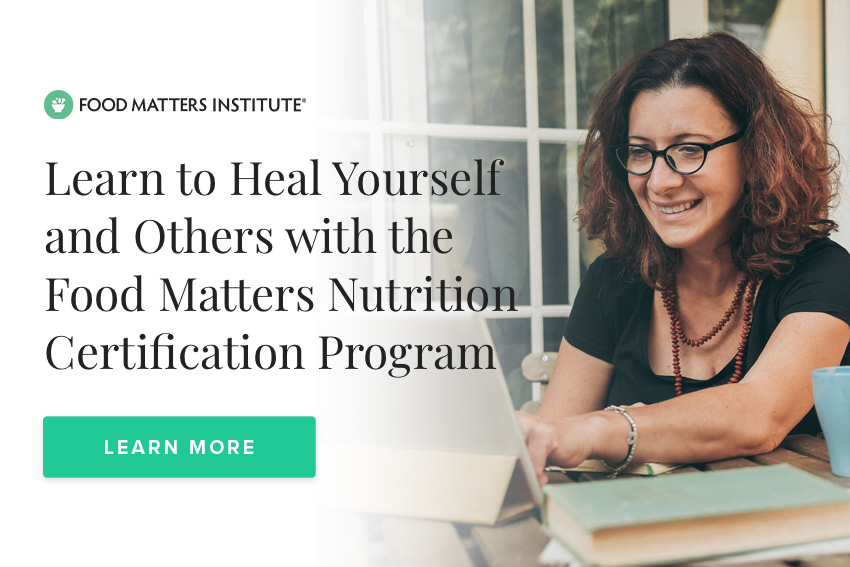 ---