Try This 10-Minute Gentle Stretch to Release Tension
This 10 Minute Seated Stretch covers a wide range of poses and twists to gently stretch your body. The class starts by stretching the neck, making your way down your body, releasing any tension.
Each pose is adjustable to your own ability, allowing you to feel relaxed and clear your mind while breathing deeply.
This simple stretch is perfect to soothe your body while providing a relaxing and calming experience.
This 10-minute stretch is from my new series, Flow With Ease, which has just been released on Food Matters TV. The series has 6 short flows that cover a range of poses and stretches aiming to strengthen and lengthen your muscles and provide relief. You can try a 10-day free trial of Food Matters TV to check them out and join me from the comfort of your own home! Learn more here.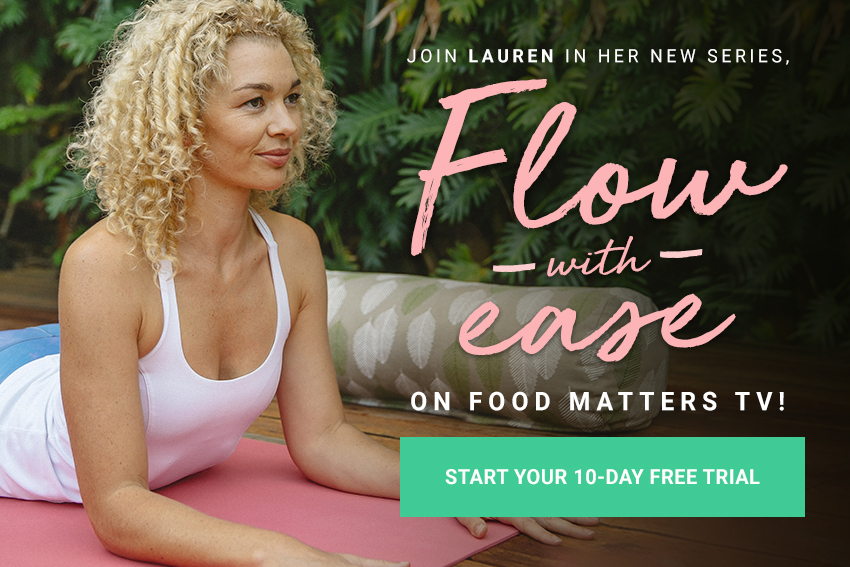 ---