3 Steps to Bouncing Back Big in 2022 with Sonia Ricotti
Listen on the
food matters podcast
WATCH THE VIDEO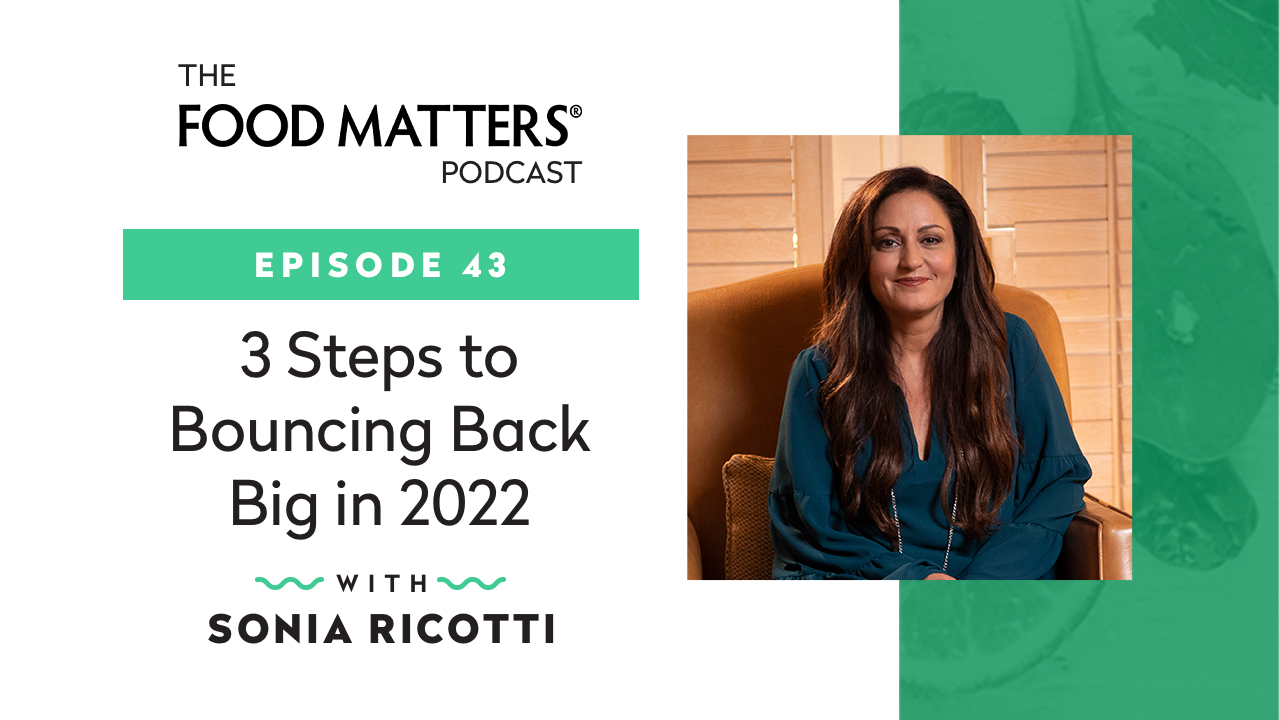 Let's face it. Life gets hard. Whether it's a chronic illness, relationship or financial struggle, that's the one thing you can be certain of in life. It will always get hard. But you also know that many people have come back from that hard, challenging place. And when they do, they seem to always come back stronger.
So what does it take to help you bounce back? Does it get harder each time, or does resilience make you stronger? Today's podcast guest Sonia Ricotti has experienced the worst of it. A six-figure debt, a tough break-up with an alcoholic partner, foreclosure on her home, and a medical emergency.
In this exclusive extended interview from Transcendence Season 2, Sonia shares her story of finding light and meaning through adversity and how she began to find her way through it all.
In this week's episode with Sonia Ricotti, you'll discover:
How Sonia found purpose and meaning through her struggles.
The power of dreaming big and why your goals need to be clear.
The proven 3 step formula to reprogramming your mind to overcome hardship.
How to re-write your own story to one of happiness and success.
Sonia's #1 daily habit to help you identify your limiting beliefs (and what to do once you've discovered them).
Plus much, much more.
Today's episode with Sonia is something we all need right now. You're going to learn how to take the struggles you face into your stride so you can live your greatest, most fulfilling life.
Episode resources:
If you enjoyed this podcast, please share it with your friends and family on social media or leave a comment. We'd love to hear from you, and hear about your experience.
We'll see you next time!
---