How to Heal Physical Pain from the Inside Out with Jake Currie
Listen on the
food matters podcast
WATCH THE VIDEO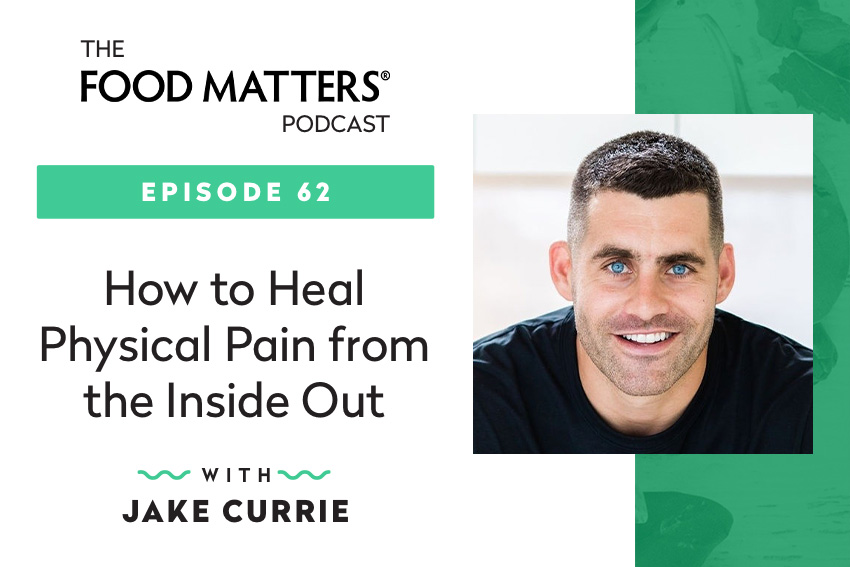 Could an emotionally stressful event you've experienced be causing you physical pain? If you experience persistent discomfort or disease, this question could be the first step to beginning a powerful healing journey.
The connection between your thoughts, feelings and past experiences can have a profound effect on how healthy your body is.
In this episode with Jake Currie, we delve into the modality of German New Medicine which is the science of how emotional trauma impacts the physical body. Jake explains that in order to heal the body, you must first heal the mind.
Jake focuses on using German New Medicine which helps people create awareness around stressful or traumatic moments in their lives that may be related to their pain or symptoms.
About Jake Currie
Jake Currie is a former Chiropractor and is on a mission to help people with chronic pain heal naturally and feel empowered knowing their body has the innate ability to heal, grow, and evolve.
Jake has used German New Medicine to let go of unconscious patterns that were holding him back which has given him the opportunity to do deep inner healing work. Working within this framework has allowed him to help people heal chronic physical injuries when everything else has failed.
In this week's episode with Jake you'll discover:
How emotional trauma can have a profound impact on your mental and physical wellbeing.
How to identify when a physical symptom is linked to an emotional event.
How to relieve ongoing injury pain that refuses to heal.
The power of using the subconscious mind to help heal your physical discomfort.
Identifying factors that could be triggers to disease.
Initial actions you can take to heal recurring physical conditions.
And so much more!
Episode resources:
If you enjoyed this podcast, please share it with your friends and family on social media, or leave a comment. We'd love to hear from you and hear about your experience.
We'll see you next time!
---