How Intuitive Fasting Can Transform Your Health with Dr. Will Cole
Listen on the
food matters podcast
WATCH THE VIDEO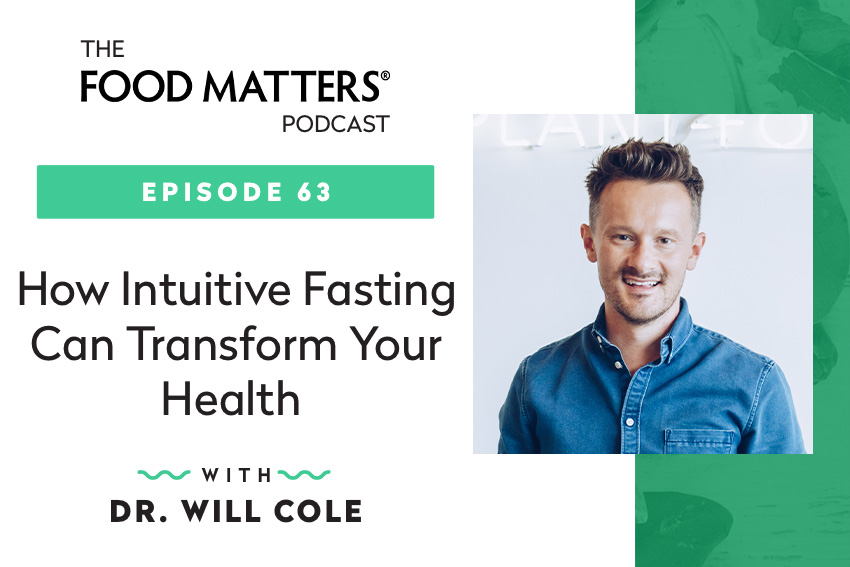 There is an overwhelming number of diets and recommended eating philosophies out there, and choosing the right one can be overwhelming. And you might find that more often than not, these different ways of eating tend to contradict each other.
Just because you've read about it doesn't mean it's right for you. It's important to check in with your body's cues to understand what is going to personally help you thrive.
In this episode, Dr. Will Cole talks to us about the benefits of intuitive fasting and how valuable it can be to learn how to trust your body for optimal health.
About Dr. Will Cole
Dr. Will Cole is a leading functional medicine expert who started one of the first functional medicine telehealth centers in the world over a decade ago. Named one of the top 50 functional and integrative doctors in the nation, Dr. Cole specializes in clinically investigating underlying factors of chronic disease and customizing a functional medicine approach for thyroid issues, autoimmune conditions, hormonal imbalances, digestive disorders, and brain problems. He is the bestselling author of Ketotarian, The Inflammation Spectrum, and the New York Times bestseller Intuitive Fasting.
In this week's episode with Dr. Will Cole you'll discover:
The difference between functional medicine and conventional medicine.
The health benefits of intermittent fasting.
How to intuitively tune into what your body requires for optimal health.
The common problems you can be faced with when fasting.
How to free yourself from the diet trap.
The best foods to eat when you break a fasting period.
How your emotions and mindset are directly related to your health outcomes.
And so much more!
Episode resources:
If you enjoyed this podcast, please share it with your friends and family on social media or leave a comment. We'd love to hear from you, and hear about your experience.
We'll see you next time!
---