How to Cultivate Conscious Relationships after Overcoming Childhood Trauma with Sheleana Aiyana
Listen on the
food matters podcast
WATCH THE VIDEO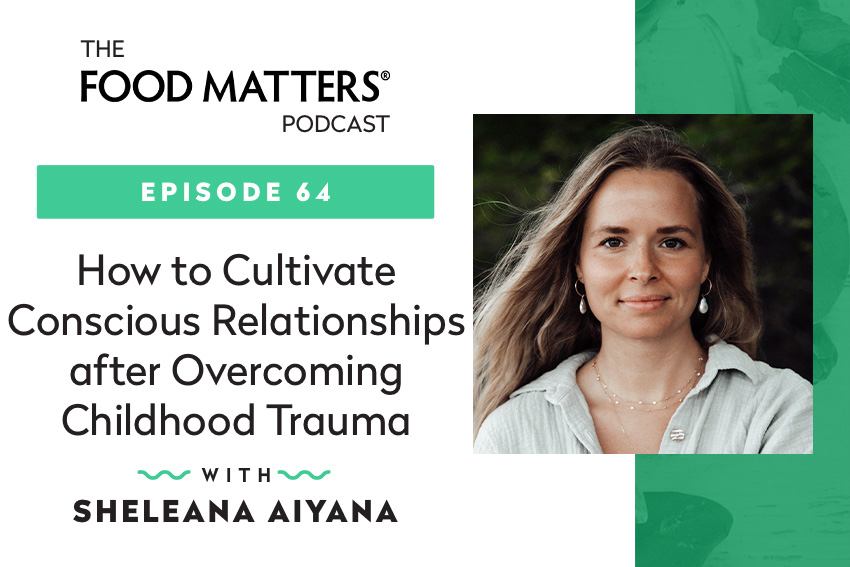 Do you feel like your inner perfectionist keeps you from experiencing good things because you write them off as not good enough?
When it comes to relationships, we can have an idea of what a perfect partner is, but that doesn't necessarily mean they are right for us. That's why it's so important to tune into how we actually feel about someone, and if these feelings are being influenced by past trauma.
In this episode, Sheleana Aiyana dives into how we can take a look at our own personal experiences and traumas to uncover the root cause and from that place be able to engage in conscious relationships that foster safety, trust, freedom, and honesty.
About Sheleana Aiyana
Sheleana Aiyana, author and founder of Rising Woman, has a growing community of more than 3 million readers. Her training in couples facilitation, inherited family trauma, family systems, conscious relationship, somatic healing, and plant medicines inform her holistic approach to seeing relationships as a spiritual path.
In this week's episode with Sheleana, you'll discover:
The importance of setting strong boundaries to create a healthy relationships.
The top questions you should be asking yourself when you're feeling discontent in your relationship.
How to get to the root cause of negative relationship patterns you may be experiencing.
Why prioritizing the relationship with yourself is important before you enter into a new relationship.
A healthy, introspective way to deal with relationship fallouts.
And much more!
Episode resources:
If you enjoyed this podcast, please share it with your friends and family on social media or leave a comment. We'd love to hear from you, and hear about your experience.
---