How to Overcome Limiting Beliefs and Experience Full Self-Acceptance with Meredith Rom
Listen on the
food matters podcast
WATCH THE VIDEO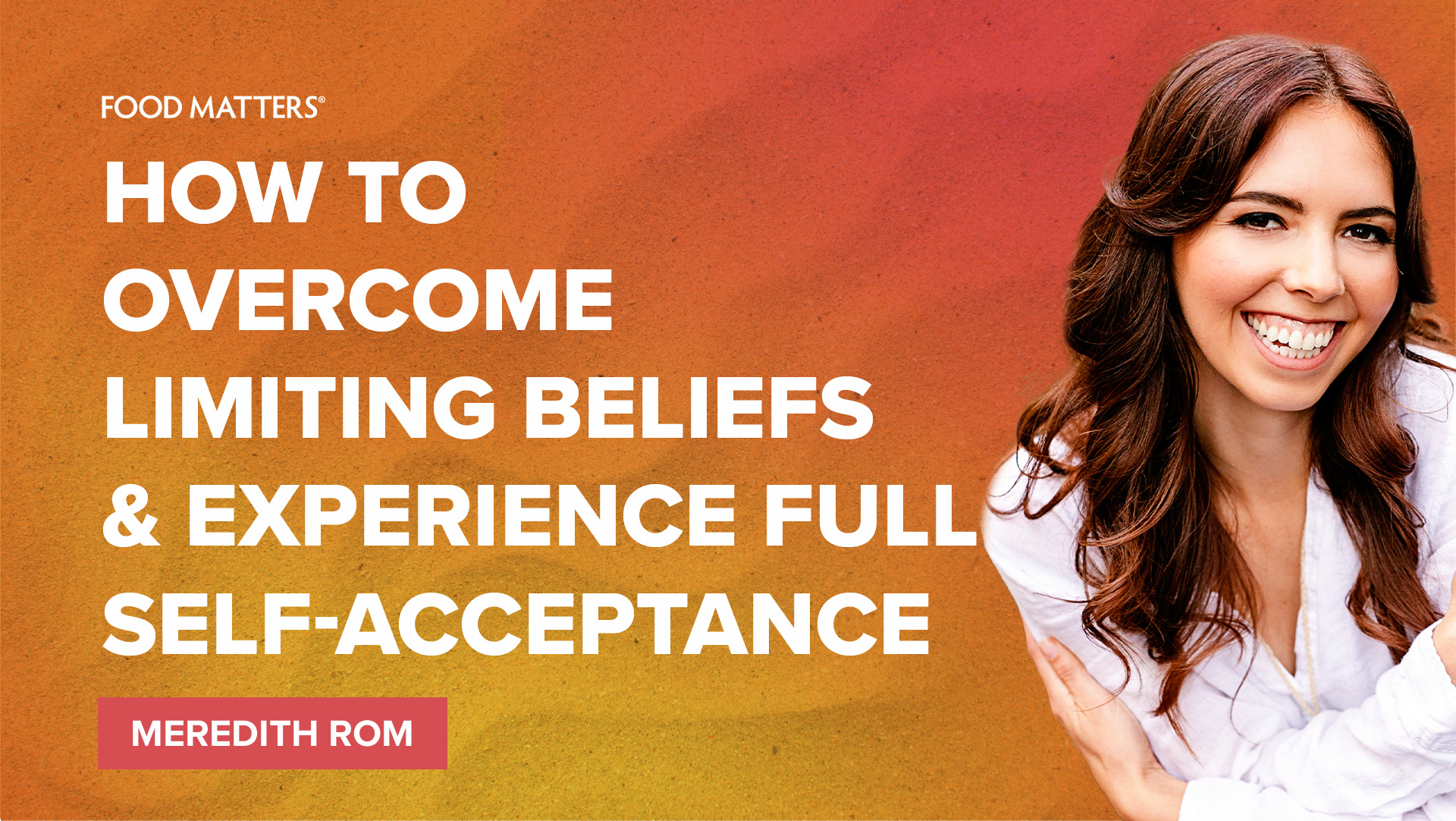 Have you ever felt that something in your life is holding you back from reaching your full potential? Sometimes, deep inner healing needs to take place so that you can step into total self-acceptance and self-love. In this week's podcast episode, I am joined by Meredith Rom, who has dedicated her life to helping women come into their power, believe in themselves, and help others do the same thing.
About Meredith Rom
Meredith Rom is a yoga teacher, author, women's leadership coach and host of the Rising Women Leaders podcast. She supports women to heal past wounds and release limiting beliefs to fully embrace their greatest gifts and soul callings. Her mission is to see women shining at their brightest, owning their worth and using their voice to be a beacon of light for others to awaken in this world. After graduating from NYU she followed her intuition to Northern California where she now teaches yoga and mentors women to rise in courage, self-love and feminine leadership.
In this week's episode with Meredith Rom, you'll discover:
The first step in being able to see healing and transformation take place in your life.
How to get to the root of limiting beliefs that you may consciously or unconsciously be believing in about yourself or the world around you.
What exactly EFT is and how you can use it to help overcome limiting beliefs.
Tips you can use to work on beginning your journey of self-healing.
Advice to women who are stepping into a new season of motherhood.
And much more!
If you enjoyed this podcast, please share it with your friends and family on social media, and leave a comment or review here. We'd love to hear from you and hear about your experience.
Episode resources:
---