The Healing Power of Music with Marcus Gad
Listen on the
food matters podcast
WATCH THE VIDEO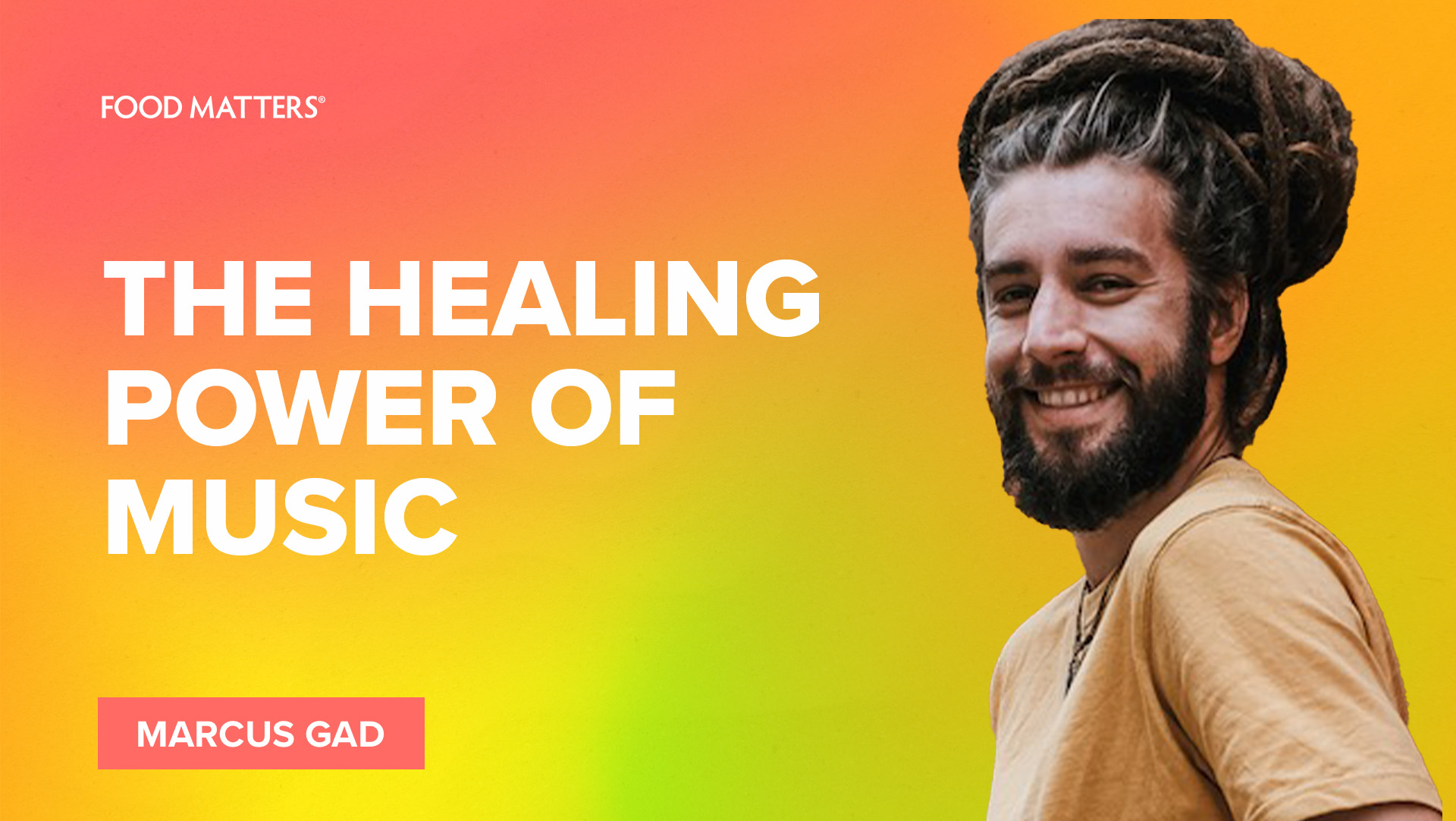 Do you feel a prompting in your heart to dig deeper into some of the questions about life that you have? Maybe you have begun exploring these big questions and are on a mission to find truth, meaning, and a sense of purpose. Many people find these answers in their spirituality, and in this podcast episode, we are going to learn more about famous reggae artist, Marcus Gad's quest to find truth.
About Marcus Gad
Marcus Gad is a fast-rising reggae artist hailing from New Caledonia, a French island in the South Pacific Ocean, who embodies a spiritual movement of soul music and meditative roots that is uniquely his.
Prior to the pandemic, Marcus Gad (along with his band Tribe) had been very active touring, especially in Europe, playing over 150 shows since 2016, including many major festivals in Europe, including Rototom, Reggae Sun Ska, Ostroda Reggae Fest, Shambala, and Boomtown. He also has toured with Alborosie, Akae Beka, Horace Andy, and Christopher Martin, and is now ready to bring his live experience to the U.S.
In this week's episode with Marcus Gad, you'll discover:
Marcus's personal story of discovering spirituality at a young age and the two main messages he seeks to convey through his music.
Some of the valuable lessons about community that we can learn from Pacific Island cultures.
A basic understanding of the Rastafari movement and how this impacted Marcus's life.
The importance of being true to yourself and listening to your inner voice.
How to incorporate meditation into your everyday life.
And so much more!
Episode resources:
If you enjoyed this podcast, please share it with your friends and family on social media, and leave a comment or review here. We'd love to hear from you and hear about your experience.
We'll see you next time.
---